Mbappé was born in Paris and was raised in Bondy, Seine-Saint-Denis, a commune 10.9 km (6.8 mi) from the centre of Paris. His father, Wilfried Mbappé is from Cameroon and, as well as being Mbappé's agent, is a football coach. while his mother, Fayza Lamari, is of Algerian (Kabyle) origin and is a former handball player. He has a younger brother, Ethan, who played for PSG's under-12 squad in 2018. Mbappé's adoptive brother, Jirès Kembo Ekoko is also a professional football player. Growing up, his idol was Cristiano Ronaldo, a player he looked to emulate.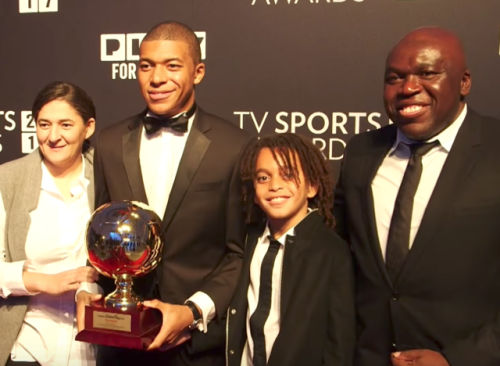 Kylian Mbappé Lottin (born 20 December 1998) is a French professional footballer who plays as a forward for Ligue 1 club Paris Saint-Germain and the France national team. Widely considered as one of the best players in the world, he is known for his dribbling, explosive speed, and clinical finishing.
Mbappé began his senior career with Ligue 1 club Monaco, making his professional debut in 2015, aged 16. With them, he won a Ligue 1 title, Ligue 1 Young Player of the Year, and the Golden Boy award. In 2017, he signed for league rivals Paris Saint-Germain on an initial loan, which was made permanent in 2018 in a transfer worth €180 million, making him both the second-most expensive player and most expensive teenager. There, Mbappé won three Ligue 1 titles, two Coupe de France titles, was named Ligue 1 Player of the Year, and has finished as Ligue 1 top scorer twice. He is also the third-highest goalscorer in the club's history.
At international level, Mbappé made his senior debut for France in 2017, at age 18. At the 2018 FIFA World Cup, Mbappé became the youngest French player to score at a World Cup, and became the second teenager, after Pelé, to score in a World Cup Final. He finished as the joint second-highest goalscorer as France won the tournament, and he received the Best Young Player and French Player of the Year awards for his performances.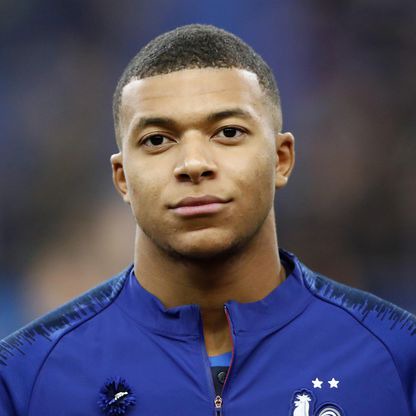 Yet Mbappé has been described by Arsène Wenger as a "huge football talent" who "has similarities to Thierry Henry". His talent and precocious performances for France at the 2018 World Cup also led him to be compared to Pelé in the media and same year Mbappé was considered the world's most expensive player from a transfer value perspective. A versatile forward, Mbappé often plays as a winger, and is capable of playing on either flank, due to his ability with both feet. He is capable of cutting into the centre onto his stronger right foot from the left wing, and is also capable of creating chances and providing assists for teammates from the right due to his vision.
He is also able to play in the centre as a main striker, due to his composure, clinical finishing, and eye for goal. A highly skilful player, Mbappé is also known for his excellent dribbling ability, as well as his explosive acceleration, agility, quick feet, and creativity when in possession of the ball, as demonstrated by his use of elaborate feints, such as step overs, or sudden changes of pace or direction to beat opponents in one on one situations. In spite of his tall lean frame, he is also an athletic player, gifted with physical strength.
In addition to his technical skills, Mbappé is also highly regarded for his outstanding pace and close ball control when dribbling at speed, as well as his excellent movement, tactical intelligence, and ability to beat the defensive line by making attacking runs into space both on and off the ball. In April 2017, former France international Nicolas Anelka said that Mbappé's ability to run at defences reminded him of Ronaldo of the 1996 Olympics and that Mbappé had the characteristics of a world-class player. Mbappé was named the fastest player in the world in a ranking by French newspaper Le Figaro. When Stefan de Vrij, central defender for Inter Milan and the Netherlands, was asked of his toughest opponent, he placed Mbappé ahead of anyone else, including Mbappé's childhood idol Cristiano Ronaldo.
Content created and supplied by: Hado1 (via Opera News )