Before you proceed with this article kindly follow me by clicking on the follow option.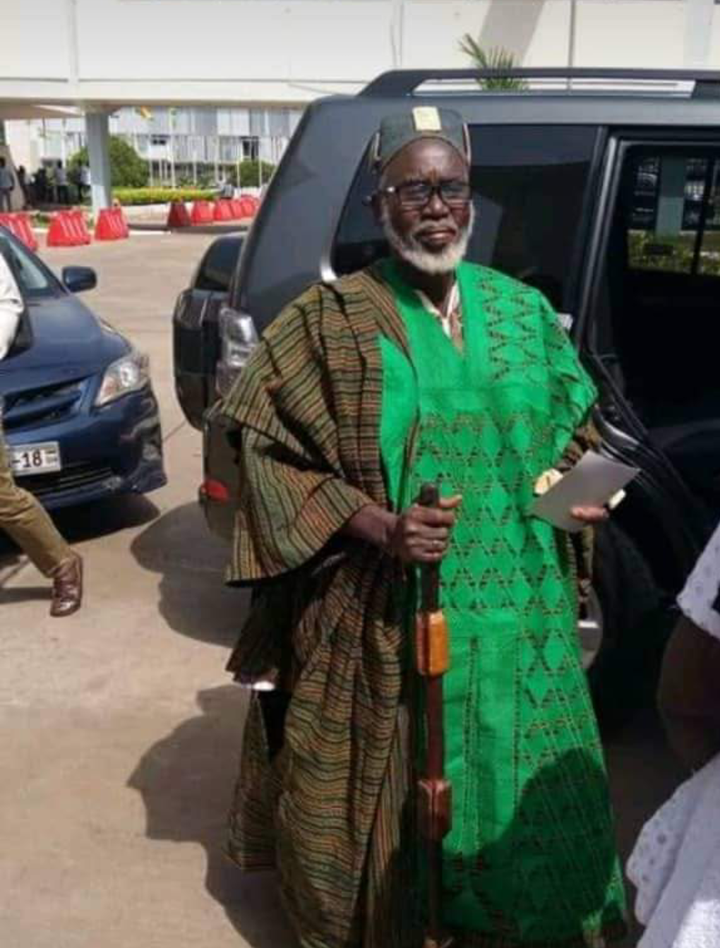 KUNKARGA EMBARKED ON A JOURNEY OF UNENDING DESTINATION -KUSAWGU IN TEARS
The news of the passing of Yiram Kusawguwura Ewuntomah Sulemana Kunkarga (I) to eternity threw the entire Gonja State and the Kusawgu Traditional Area into a pool of tears.
Yiram Kunkarga (I) is the Paramount Chief of the Kusawgu Traditional Area of the Gonja Kingdom as he ascended the thrown in April, 2010 after the current overlord of the Gonja traditional area Yagbonwura Tuntumba Boresa (I) took the Yagbonwura mantle.
The legend fallen hero Yiram Kunkarga hails from the Adamape Royal gate of Kusawgu. He was born to one Kagbanye Ewuntomah Iddi and Madam Princess Mankir Sumani both of blessed memory at Dabogshei near Tidrope an ancient community of the Adamape Royal family on 9th January, 1942.
Yiram Kunkarga's biological father Kagbanye Ewuntomah Iddi was a brother to thus shared same father with Late Yagbonwura Soale Iddi Lanyo and Late Yagbonwura Jakpa Iddi Biawurbe.
The Kusawgu skins is one and last of the seven skins that previously ascend to the Kingship of Gonja. Now five skins ascend and Kusawgu still remains one.
The Kusawgu skins rotates among 4 Royal Gates namely Awurbipe, Adamape, Jakpape and Woyope. The exit of one sees and creates an entry for the other.
The good people of the Kusawgu Traditional Area are living witnesses to the transformational leadership exhibited by Yiram Kunkarga over the period he reigned till his final moments on earth.
The Gonja Traditional Council which he was a proud member will miss him. His father, the King and Overlord of Gonja Jira Yagbonwura Tutumba Boresa (I) has missed a loving but trusted son and a great confidante.
Kunkarga's name will be better placed in our history books. We have missed a grandfather, a father, a brother, a husband, a friend and a close pal.
May the soul of Yiram Kunkarga and all those who went before him rest in perfect peace. Amen.
This then led to the overlord of the Gonja kingdom Yagbonwura Tuntumba Boresa (I) to Pronounce seven (7) days of mourning in memory of the late Yiram Kunkarga (I) of Kasawgu as Gonjaland mourns.
Thank you for reading my article just complete this by liking and commenting on it below
Content created and supplied by: jjlobationisamaestro (via Opera News )