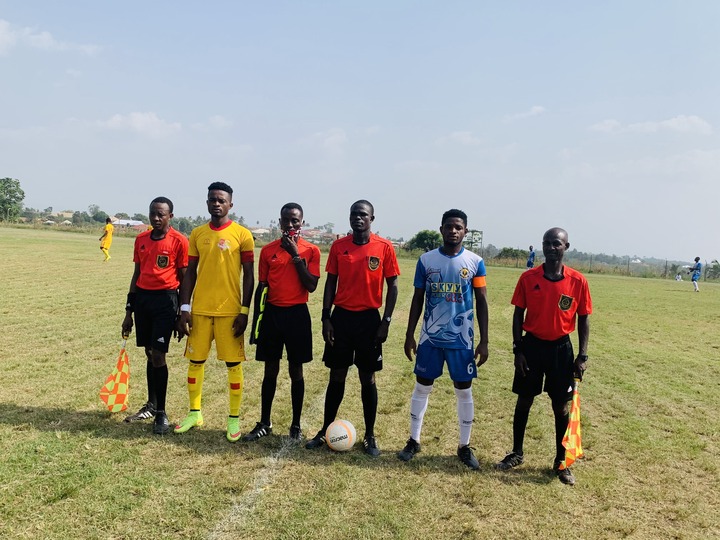 Zone two leaders Bibiani Goldstars are facing tough contest as they shared honors with Asokwa Deportivo at home. 
The 2 - 2 draw means, the Bibiani-based club has gone winless in their last two games and also, dropping point at home for the first time this season. What started as joyous moments appears to be fading away as the season takes an unpredictable shape.
Regardless of the draw, Coach Amissah's side bosses the top with 13 points.
Samartex announced their presence with a 2 - 0 resounding victory over New Edubiase United. The home success resuscitates the qualification ambitions of Samreboi-based club. 
Bekwai Youth Football Academy, after earning a vital away point in midweek, failed to glitter as they played a goalless draw with second-placed Skyy FC in Bekwai. 
Achiken FC made a bold mark following a 2 - 1 win over Pacific Heroes in Agogo. The away victory pushes Achiken FC to mid-position on the league log.
Unistar Academy put themselves together to pull of a win in a seven goal thriller. Unistar Academy, playing guest to embattled Proud United, took away all points as the game ended 4 - 3.
Sekondi Hasaacas did not utilize their chances as they drew 0 - 0 with Venomous Vipers.
All Blacks - who are yet to impress - split points with fellow strugglers Nzema Kotoko in Swedru.
BYFA 0 - 0 Skyy FC
Pacific Heroes 1 - 2 Achiken FC 
Bibiani Goldstars 2 - 2 Asokwa Deportivo 
Venomous Vipers 0 - 0 Sekondi Hasaacas 
All Black 0 - 0 Nzema Kotoko 
Proud United 3 - 4 Unistar Academy 
Samartex 2 - 0 New Edubiase United 
ZONE ONE
1.Yendi Gbewaa 0-3 Steadfast
2. Tamale City 3-2 Crocodiles
3. Nkoranza Warriors 2-1 Mighty Royals
4. Techiman City - Tano Bofoakwa (tomorrow)
5. Kimtampo FC 0-0 Berekum Arsenal
6. Young Apostles 3-1 Suntaa
7. Unity 2-0 B.A.United
8. Nsoatreman 1-1 RTU
ZONE TWO
1.Wassaman 1-1 Star Madrid( Ended abruptly)
2. Proud 3 - 4  Unistar
3. Goldstars 2-2 Deportivo
4. All Blacks 0 -0 Nzema Kotoko
5. Pacific Heroes 1-2 Achiken
6. BYF 0-0 Sky
7. Vipers  0- 0 Hassacas
8. Samatex 2-0 Edubiase
ZONE THREE
1. Tema Youth 2-2Nania FC
2. Vision FC 0-0 Danbort FC
3. Young Wise 0-1 Accra Lions
4. Mighty Jets 1-0 Krystal Palace
5. Uncle T 0-2 Kotoku
6. Phar Rangers- Amidaus Professionals
7. Okyeman Planners 2-1 Hearts of Lions 
8. Agbozume Weavers 0-1 Accra City Stars
Content created and supplied by: Abdul-Jalilu (via Opera News )