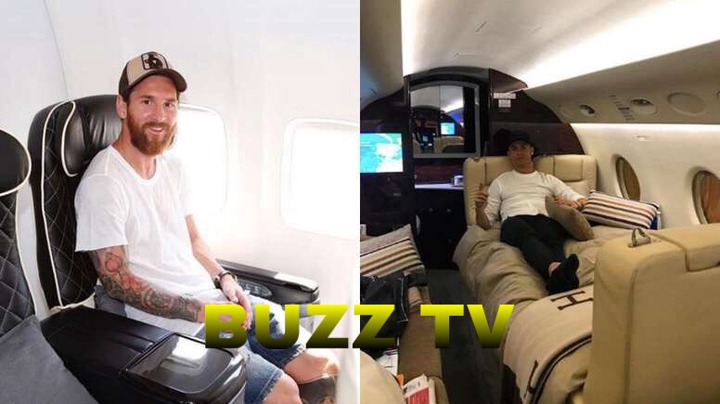 Footballers spend most of their time travelling, whether is to participate, train, or meet their loved ones, only a few of them can afford a private jet. Below is the list of footballers and their private jets huge sums of money spent on them.
.6 Gareth Bale's Private Jet
Gareth Bale is a winger at Tottenham Hotspur. Renowned for his long range strikes, free kicks and speed on the pitch, Bale is recognized by all his peers as a footballer of exceptional quality.
The Welsh player earns €17.5 million a year and is one of the 10 highest paid football players in the world. He travels thanks to his very luxurious private jet, a Cessna Citation XLS+.
This business jet is capable of comfortably carrying 12 passengers and has a range of 3,890 km. With a speed of 815 km/h, the football star can move all over Europe in no time.
Private Jet : Cessna Citation XLS+
Price : $8 million
.5 Paul Pogba's Private Jet
Paul Pogba is one of France's most cherished footballers. Playing in the Premier League as a midfielder at Manchester United, the footballer is a megastar appreciated for his qualities on the pitch.
Paul Pogba earns around €20 million a year at his club, a salary that allows him to hire a Gulfstream G280 for his trips. The French player uses his private jet to travel on vacation to the United States as usual or for his promotional tours for Adidas.
The Gulfstream G280 is an economical and efficient private jet. It can fly at 850 km/h and has a range of 6,700 km. Pogba can therefore connect Manchester to New York non-stop thanks to his private jet. This very luxurious business aircraft accommodates up to 10 passengers and provides a bench seat and toilet.
Private Jet : Gulfstream G280 
Price : $20 million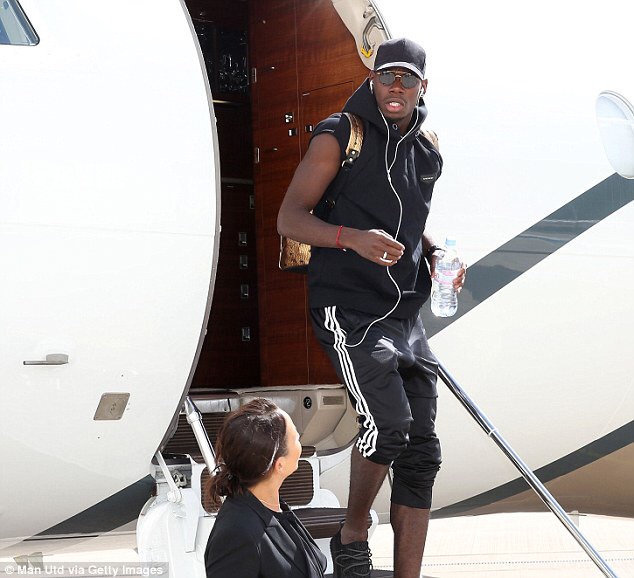 .4 Neymar's Private Jet
Neymar is the most expensive footballer in the world. As striker at Paris Saint-Germain and captain of the Brazilian national team, the big international football star is paid more than €3 million per month excluding bonuses.
We therefore understand why Neymar owns a Cessna Citation Sovereign (680). This luxurious private jet can accommodate up to 12 people and its cruising speed reaches 890 km/h. The Brazilian international player can travel up to 5,275 km on his private jet.
Private Jet : Cessna Citation Sovereign 
Price : $22 million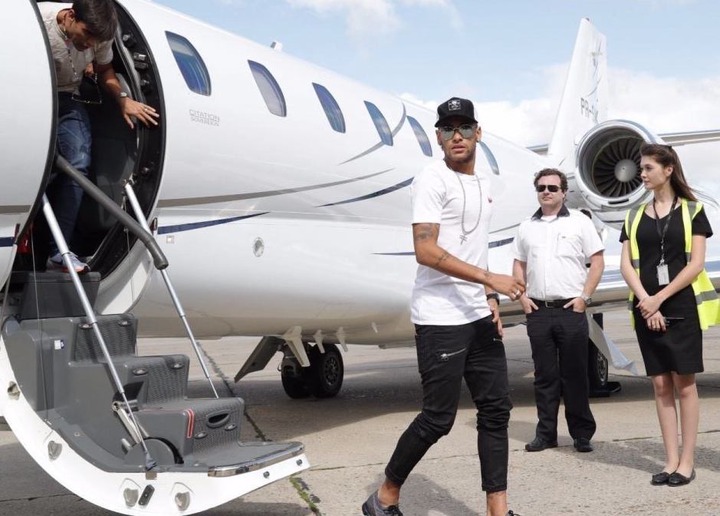 .3 Zlatan Ibrahimovic's Private Jet
The AC Milan forward has always seen things on a large scale. With multiple records to his name, Zlatan Ibrahimović is one of the most famous football players in the world. His Italian club pays him no less than €7 million to keep him in the club.
The Swedish international footballer owns a Cessna Citation Longitude. This very modern private jet offers exceptional comfort to the 12 passengers who can board. Zlatan can stand up there, eat, and even sleep in a bed. The Citation Longitude offers a range of 6,482 km.
Private Jet : Cessna Citation Longitude
Price : $26 million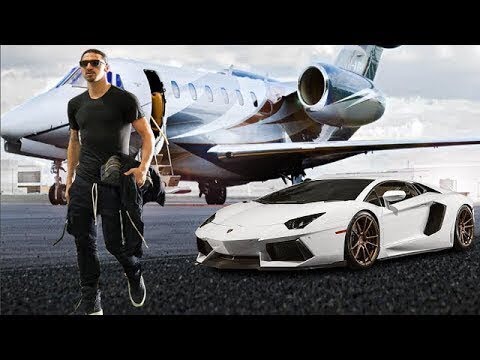 .2 Lionel Messi's Private Jet
Seven-time Ballon d'Or winner Lionel Messi is regarded as one of the best footballer of all time. Top scorer in the history of the Spanish league, FC Barcelona and Argentina, the Argentine footballer is paid €7.2 million euros per month. A salary that allowed him to own several private jets during his career. After using an Embraer Legacy 650, Messi now rents a Gulfstream V for his travels.
This very luxurious private jet can travel up to 11,000 km and carry 16 people. The international football star can eat there, sleep in a bed and even take a shower. This business jet is completely personalized for the footballer, his number 10 appears on the tail of the plane and the stairs bear the names of his parents and children.
Private Jet : Gulfstream V
Price : $45 million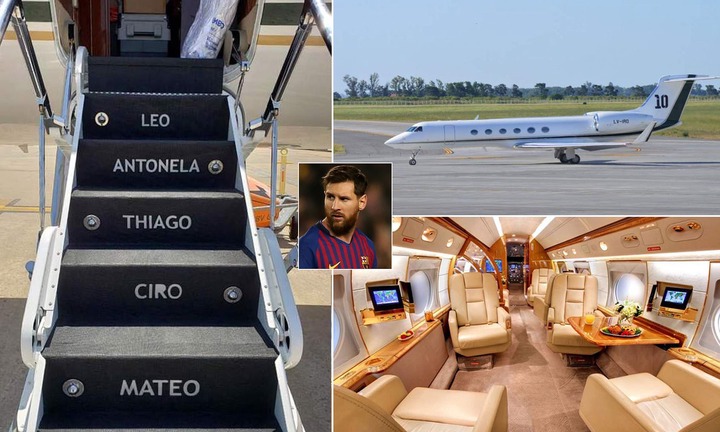 1.Ronaldo's Private Jet
Cristiano Ronaldo is considered as one of the best players in football history. He is the only footballer with Messi to have won the Ballon d'Or at least five times. Author of more than 750 career goals, Ronaldo is the top scorer in the Champions League, the Portuguese selection and Real Madrid. The forward and captain of Juventus Turin is paid $ 117 million a year by his club.
CR7 is the footballer who owns the most expensive private jet. Its Gulfstream G650 can carry up to 18 people and offers a range of 12,960 km. This invaluable luxury private jet connects all the capitals of the world non-stop. It is the most popular business jet in the ultra-long-range private jet category. Ronaldo personalized the exterior of his private jet with his initials, player number and even his figure. However, the Real Madrid star does not own this private jet. He leases it from an airline for the modest sum of 6,000 euros an hour.
Private Jet : Gulfstream G650
Price : $65 million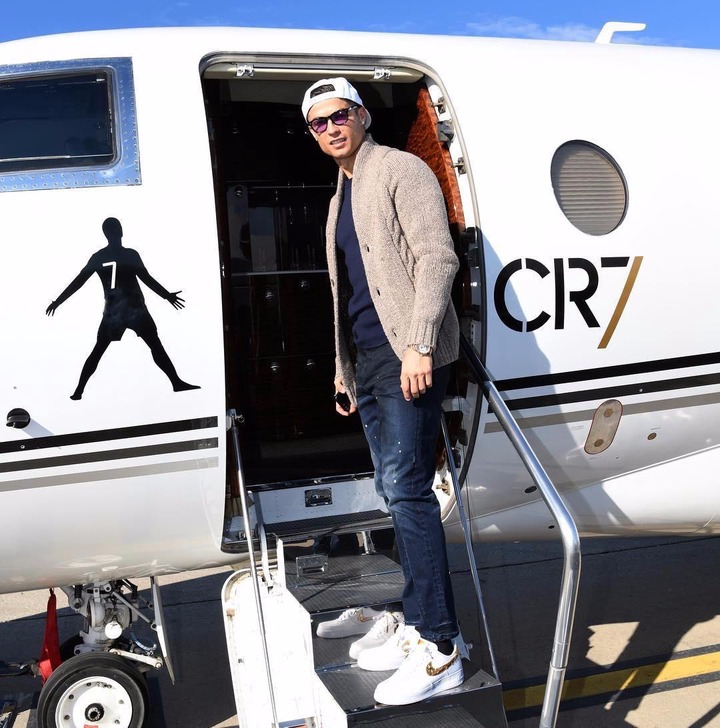 Content created and supplied by: Ghkojo (via Opera News )