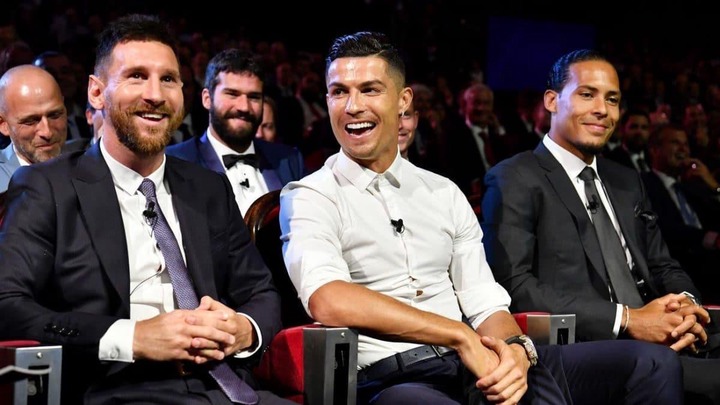 Four goals that's Chelsea's differential, it's the number Bayern Munich's Serge Gnabry put past Tottenham in a single half, and it's how many Cristiano Ronaldo and Lionel Messi have scored combined in domestic competition this season.
Let me get this out of the way real quick. I'm absolutely not writing either of them off. When projecting the declines of perhaps the two most dominant soccer players of all time, it's better to be late than early. And well, they both had declined to by varying degrees before the start of this season. Ronaldo turned 34 in February, putting him five or six years beyond what was theoretically the end of his prime. Meanwhile, Messi's 32nd birthday was in June. Ronaldo's best season from a goals plus assists perspective came in 2014-15, his age 29 season, when he scored 38 non penalty goals and added 16 helpers to the tune of 1.57 non penalty goals plus assists per 90 minutes. Messi peaked in 2012-13 age 25 with 42 NPG and 11 A for 1.80 NPG+A. These are barely fathomable, untouchable numbers.
Last year with Juventus saw Ronaldo produce his lowest attacking output 16 NPG, 8 assists, 0.80 NPG+A/90 since his 23 year old season with Manchester United. That's still pretty good, Messi, on the other hand, posted his third most productive season ever at age 31 last year: 32 NPG, 13 assists, 1.49 NPG+A/90. His workload was increasing along with his age a LeBron like combination of factors that screamed unsustainable.
Combine that with a stressful summer playing for Argentina the adjective is assumed at this point and it's not a total shock that the now 32 year old has struggled with injuries so far this season. He's got a goal and an assist in 180 minutes of La Liga play, with underlying numbers (non-penalty expected goals and assists) that are significantly behind that rate. Ronaldo is currently running at half of Messi's abbreviated pace 0.5 NPG+A/90 and that's currently just 27th best in Italy alone. His xG numbers are roughly in line with that, too.
It's still early, but through 720 combined minutes this season, Messi and Ronaldo haven't been unlucky. No, for the first time in over 10 years, they've just kind a been slightly above average.
So, who have been the great attacking players through the first two months of this season. With another international break upon us and no club games for two weeks, We're using xG and xA (per 90), rather than Gs and As, because it's a much better predictor of what's to come once the games start up again and frankly a better descriptor of performance, too. And we're not looking at Ligue 1, so here's a summary. Neymar is still great, and Kylian Mbappe hasn't played much. To earn a place on these lists, a players needs to have featured in at least half of his team's domestic minutes so far.
Manchester City might already be eight points back of Liverpool, but the attack isn't the problem. If I had to vote for World Player of the Year So Far, it'd go to De Bruyne. He's technically a midfielder i.e. his job extends beyond just strictly creating and scoring goals but he's also the best attacker in the league, too. Aguero is 31; Aguero is ageless. Meanwhile, Sterling, Silva, and Mahrez are seemingly all capable of winning of award winning seasons at this point, too.  
Tammy Abraham is the most interesting name on the list. Chelsea have the third best xG differential in the league and, despite the standings, have established themselves to my eyes as in a class of their own, between the Liverpool-City duopoly and the rest of the league. How'd they do that without being able to buy anyone this summer. Well, one of the guys they had out on loan last season came back a superstar. Abraham's not only been the best English striker so far this season, he's been one of the best strikers in the entire world. Oh yeah, and he's only 22.
No Mo Salah. The best attacker in the league over the last two seasons and a candidate to pick up the Messi and Ronaldo torch hasn't been quite as effective this year. Luckily, Liverpool have, well, gotten lucky and their two other attackers have picked up the slack. Salah, though, is still receiving more passes in the attacking third and in the penalty area than anyone else on the team, and he's got 2.1 non-penalty xG combined in his last two matches, against my beloved RB Salzburg and Leicester. Seems like some better goal scoring times are ahead.
Gnabry made headlines last week. Sorry Tottenham fans. You're not in the clear yet.