Thomas Tuchel has one of his most preferred midfielders already back at Cobham as fears raise over injury
France failed to materialize a win against Ukraine as both sides shared points in 1-1 draw with both N'golo Kantéand Olivier Giroud fielded.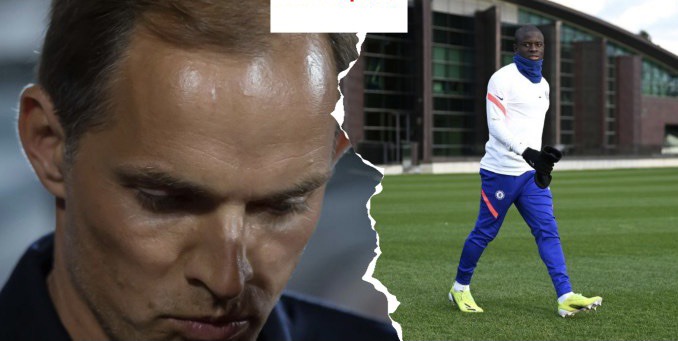 But sadly for Kanté after the game felt he had suffered a hamstring and at such had to return to London.
Although France's National Team manager, Didier Deschamps has so far refused to call up a replacement for the former Leicester Man but it's known already that he won't be available for their next two games.
Chelsea As Midfield Maestro Makes Untimely Return From International Duty" height="249" width="374"/>
France will face Kazakhstan and Bosnia-Herzegovina next without Kanté after examinations confirmed he won't be back to fitness by then.
Thomas Tuchel on the other hand would suffer the rest of the blow although he still has other midfielders who could contain until Kanté's return.
But it's likely Kanté will miss their next clash with West Brom when the Premier League resumes on April 3.
The UEFA Champions League resumes days later with Porto in line to battle for the semis against Chelsea who could still be without N'Golo Kanté.
It's yet to be known how long the Frenchman will be out for but it's certain he may not feature in few games for Chelsea.
Kanté has been a regular for Chelsea despite the managerial switch from Frank Lampard to Thomas Tuchel, having made 36 appearances for the West Londoners.
Content created and supplied by: Dailynews24\7 (via Opera News )