Marcus Rashford is an English professional football player who plays for Premier league giant Manchester United. He scored on his debut making him the youngest English player to score on his international debut .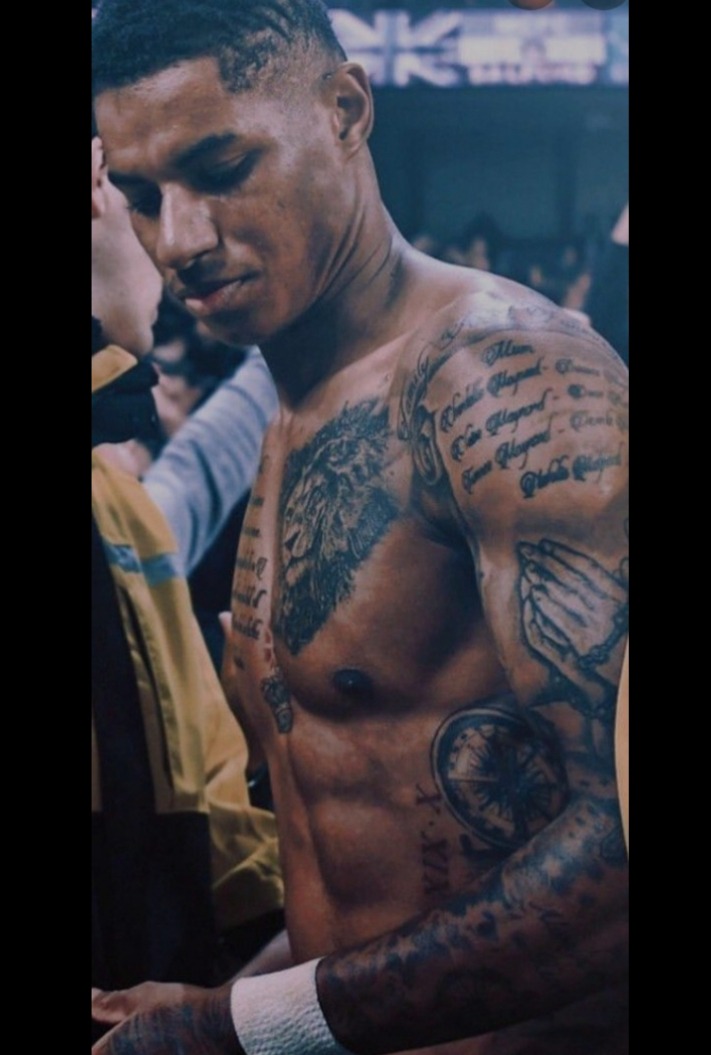 Rashford has got some serious interesting tattoos on his body that many football fans aren't aware of the meaning.
Let's check them out and see the meaning to some of his tattoos. 
Logo Tattoo 
The letters 'M and R' can be seen on the footballer's right thigh which is fused within a shield and wings along with rays of light emitting behind it .
The letter M represents his name Marcus whilst the R represents Rashford. 
House tattoo. 
The left side of Rashford's body has a tattoo of a house with trees and a young boy can be seen playing football in front of the house. The small boy in front of the house is rashford himself and the tattoo represents his love and passion for the game of football. 
Angel wings.
A tattoo of wings that spread across his upper back joined at his spine is seen at his back.
The meaning behind this tattoo signifies his way of depicting his wishes of achieving freedom and independence and wishes to achieve greater things and soaring higher. 
Scroll tattoo. 
A scroll can be seen on the footballer's left shoulder and upper arm. The words "family forever " are also seen above the scroll and it contains a name of his family members along with a tribute to his Nana.
The meaning behind this indicates Rashford's love he has for his family and that of his nana, Cilian Henry. 
Lion Tattoo 
Here the face of a lion covers his left pec. lions are considered to be brave animals and strong physically. 
The tattoo indicates Rashford's personality as he likens it to that of a lion due to the fact that lions are magnificent creatures. 
Content created and supplied by: Marvxkin (via Opera News )