Before you proceed with this article kindly follow me by clicking on the follow option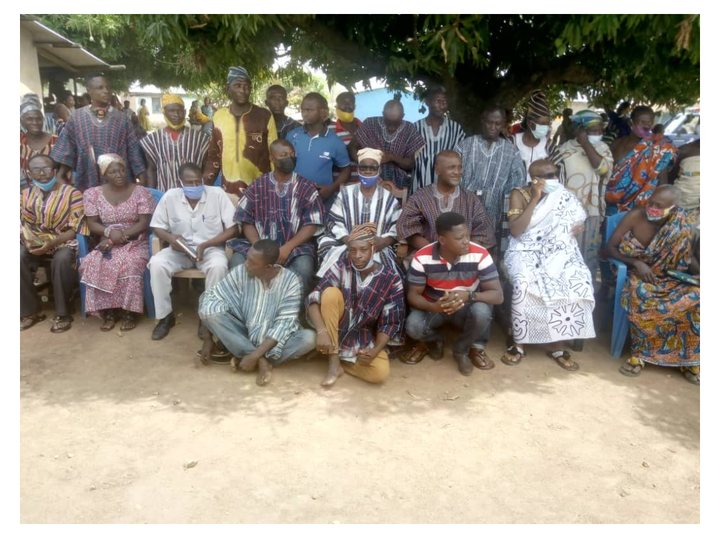 Nnaa Solomon Dompeh Antwi the chief of Carpenter in the north Mo traditional area of the Bole-Bamboi district in the Savannah region of Ghana, on Saturday the 20th of February, 2021 presented a sum of Gh¢1000 and a ram to the chief of Jugboi to appease the gods and stools of the area.
This is after his gross disrespect and misconduct towards his superior the Jugboi Koro and in line with the tradition, as presided over by the Savannah regional house of chiefs on the 2nd of February, 2021 the Carpenter must provide the above items for sacrificial purposes.
At the Jugboi Koro's palace, a brief traditional ceremony took place which was covered by a Bole based Nkilgi FM on the 19th of February,2021 where the chief of Carpenter presented the items to the Jugboi Koro and asked for his forgiveness.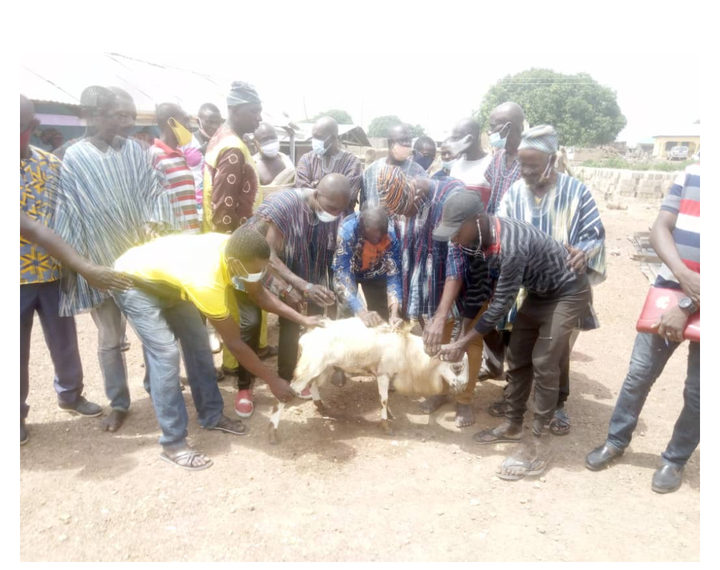 Nnaa Solomon promise to work with his superior in a peaceful manner and obey all traditional directives impose on him by the Jugboi Koro to bring development to the north Mo traditional area.
He continued, the conflict that resulted between us retarded development in the area as most of resources that were supposed to develop the area were channel to different places in the country.
The spokes person of the Jugboi Koro, Dr. David Mensah received the items and accepted the apology rendered by the chief of Carpenter.
He thanked the Savannah regional house of chiefs for a well timed intenvention and also extended his delightfulness to the Jugboi Koro for accepting his son the Koro of Carpenter back and people of the traditional area for embracing peace.


Thank you for reading my article just complete this by liking and commenting on it below
Content created and supplied by: jjlobationisamaestro (via Opera News )