Please Click on the "FOLLOW" button which is at the top of your Screen to keep getting more updates and "SHARE" this information.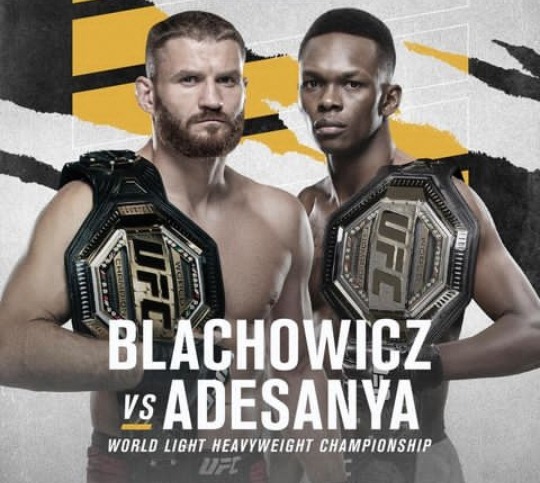 The Nigerian born New Zealand mixed martial art Israel Adesanya better known as "The Last Stylebender" will be fighting with another champion of a higher division which is the Light Heavyweight Division, with the aim of becoming a 2X Champion of the UFC.
If eventually he wins, He becomes one of the Greatest UFC Champions and he also achieves his dream and then the Ultimate fight between him and Jon Jones.
Jan Blachowicz who is the current Light Heavyweight champion will also be defending his division belt which he won recently after Jon Jones Vacated the belt to move to Heavyweight Division.
The Polish mixed martial art is also a dangerous fighter, better known as a One Punch Knockout Artist.
If he is able to catch the challenger which is Israel, He may put him to sleep with just one punch.
The fight comes up on the 6th of March 2021 and it's a stacked up card filled with 3 Championship fight.
Here is a Link of the Much Anticipated fight between the Two Champions: https://www.instagram.com/tv/CK3N8XknQxB/?igshid=14loe7jqpvg9w.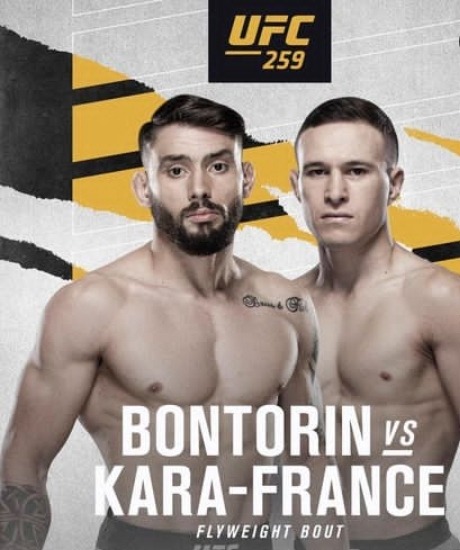 If You Are a fan of any kind of Fighting sport, this is a fight you shouldn't miss to watch for anything.
The Question is Who Wins Between both champions, Does Power Win or Skills Win which do you think will Win?
Leave a Comment, Like and Share to stay updated to more interesting topics.
Don't Call Me A Blogger, Call Me An Entertainer Because I Will Wow You With The Latest Gist On Sport and Entertainment.
Content created and supplied by: Yawablogh (via Opera News )