Supercars is here once again with the latest car comparison news to make you know which one you will go in for if the time really comes. Someone may say why would you compare Toyota CH- R and Ford Expedition because Toyota CH- R is not as the same size as the Ford Expedition. But the real thing is that you can compare these two cars because they are all SUV' s so it makes actual sense.
Before we get into it let' s take a look at the top best SUV' s ever.
• 2021 Ford Mustang Mach- E
• 2021 Kia Telluride
• 2021 Hyundai Palisade
• 2021 Kia Sorento
• 2021 Toyota Highlander
• 2021 Toyota RAV4 Prime
• 2021 Audi Q5
• 2021 Lincoln Aviator
We shall provide a full article on these cars so you know which is the very best and the one you will choose. Now let' s get into it. Please don' t forget to share with us your thoughts and like with a share.
1. Toyota CH- R
The Toyota C- HR is a subcompact crossover 2. 0- liter four- cylinder engine SUV that makes 144 horsepower
produced by Toyota. The car design was led by Hiroyuki Koba and it began in 2013 and first unveiled in March 2016 at the Geneva Motor Show. The Toyota CH- R is not actually a bad car but if you should ask me to choose for you I would have chosen Toyota Corolla Hatchback over the Toyota C- HR because the Toyota Corolla is better in performance and slightly better feature set.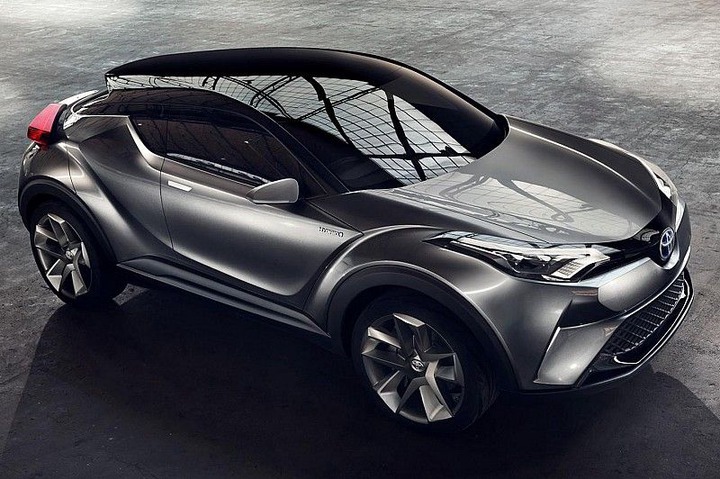 Toyota CH- R
The name C- HR stands for Compact High Rider or Cross Hatch Run or Coupé High Rider (anyone you prefer). Because the CH- R is a new model, it will actually be very difficult to judge if it will be very durable or not. One thing for sure is since it is a Toyota car we can expect it to last about 150, 000- 200, 000 miles because Toyota has proven itself to be reliable over the years. What this means is that the car is expected to stay on the road for another ten to fifteen years.
It went on sale in Europe, Australia, South Africa and North America in early 2017. In 2018, it was introduced in Southeast Asia, China and Taiwan. The least expensive Toyota CH- R is the CH- R LE SUV produced in 2020. It cost a total of $21, 295 with the inclusion of destination fee. The XLE version of the SUV is also sold at $23, 330
Colors
Guide to 2020 Toyota C- HR Exterior Colors. Choose the color that fits you.
• Blizzard Pearl.
• Silver Knockout Metallic.
• Supersonic Red.
• Blue Eclipse Metallic.
• Black Sand Pearl.
• Magnetic Gray Metallic.
• Blizzard Pearl R- Code Black.
• Silver Knockout Metallic R- Code Black
Overview
Manufacturer: Toyota
Production: November 2016– present
Model years: 2018– present
Assembly
Japan
China
Turkey
Thailand
Designer: Kazuhiko Isawa
Body and chassis
Class: Subcompact crossover SUV
Body style: 5- door SUV
Layout: Front- engine, front- wheel- drive
Platform: TNGA
Related
Lexus UX
Toyota Corolla Cross
Toyota Corolla (E210)
Powertrain
Engine
1. 2 L 8NR- FTS VVT- iW turbo I4
Electric motor
150 kW
Transmission: 1. 2L 6- speed manual
Hybrid drivetrain: Power- split hybrid
Battery: Nickel– metal hydride
Dimensions
Wheelbase: 2, 640 mm
Length: 4, 360mm– 4, 385 mm
Width: 1, 795 mm
Height: 1, 565 mm
Curb weight: 1, 380 kg– 1, 460 kg
Chronology
Predecessor: Toyota Ist, Urban Cruiser, Scion xD
2. The Ford Expedition
The Ford Expedition is a full sized 4 door SUV introduced in 1997 as a successor of the Ford Bronco.
Ford Expedition Generations
1997– 2002 Ford Expedition (1st Generation)
2003– 2006 Ford Expedition (2nd Generation)
2007– 2017 Ford Expedition (3rd Generation)
2018– Present Ford Expedition (4th Generation)
The Ford Expedition Reliability ranks 21st out of 32 for all car brands which means it does not lead its class in terms of sales, but it is unique in its own ways. It is one of the SUVs that you would want to buy for yourself and your family. The 2021 Ford Expedition comes at a retail price of $49, 025 and a destination fee of $1, 695 destination. This means the car is sold at approximately $50, 720.
Colors(Exterior)
• Antimatter Blue
• Star White
• Rapid Red
• Kodiak Brown
• Magnetic
• Burgundy Velvet
• Agate Black
Overview
Manufacturer: Ford
Production: 1996– present
Model years: 1997– present
Body and chassis
Class: Full- size SUV
Body style: 4- door SUV
Layout: Front- engine, rear- wheel- drive
Related: Lincoln Navigator
Chronology
Predecessor
Ford Bronco
Ford Excursion (Expedition EL/MAX)
Content created and supplied by: Beautiful_Vero (via Opera News )