Before you proceed with this article kindly follow me by clicking on the follow option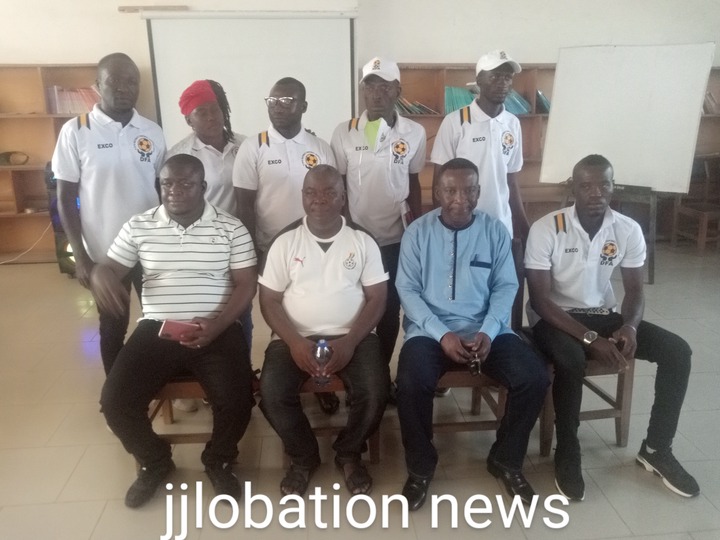 The 2021 Gonjaland Youth Association celebration began yesterday April 1st, 2021, in Bole the capital of the Bole-Bamboi district in the Savannah region of Ghana.
The agenda for the first day of this noble occasion was a football gala matches organized by Association committee between teams in Gonjaland.
But due to circumstances beyond control on the parts of both the management of some teams in the land and the organizers of the gala, teams from Buipe, Damongo, Daboya, Yapei, Fufulso and Salaga were not able to make it.
This situation resulted in the reduction of the teams to only four (4) from Sawla and Bole. And the participating soccer teams are, STK Stars and KFC from Sawla while Bole United and Bole Eleven also from Bole.
The first match took place yesterday, 1st April, 2021, in the Kurabaso park between Bole United and STK Stars 4:00pm which ended 1:3 in favor of STK Stars from Sawla, automatically granting STK Stars of Sawla ticket to the finals.
The second match will be happening live today 2nd April, 2021, in the same Kurabaso park between Bole eleven and KFC of Sawla 7:00pm and the winners will qualify to the finals and lock horns with STK Stars in the finals this evening of 2nd April, 2021, 4:00pm.
Present at the opening ceremony of the gala was, Mr Rhyzo, the Savannah regional FA chairman. Speaking to general public at Kurabaso park, Bole, Mr Rhyzo said, on behalf of the GFA, each participating team will be given a football and a cash prize of Gh¢100 cash and the match officials will also be sending home a medal and a cash prize of Gh¢100 each.
He continued, the winners of the gala tournament will be presented with a trophy, with each player from the winning team going home with a medal as well as the technical team and the management board.
He concluded by cautioning football players against indiscipline in the field of play and usage of drugs for energy in the field of play and in our lives as well, therefore, anyone who is into any of these should desist from it and those who are clean should remain clean from these things.
Thank you for reading my article just complete this by liking and commenting on it below
Content created and supplied by: jjlobationisamaestro (via Opera News )