just when we're all thought Barcelona were finding their form back, they were hit by an astonishing defeat to Paris at Camp Nou.
This performance was labelled by many Catalans and football fans as obnoxious.But where there is a will they is a way. Two young prospect that the catalonians can rely on to ease the pressure off Lionel Messi is Pedri and Trincao.
Both players have had an impressive start of the season ever since they made it to the Camp Nou. Ronald Koeman's boys have showcased a performance that many will see it as intermittent, they have gone through some series of defeats and they are no more the favourites to win the la liga for two consecutive seasons.
Although, Pedri and Trincao's performance will not be match the numbers that pundits will rely on these days, the duo can add something to the team or add up to the legacy the Spanish giants have made. Trincao has the dribbling skills, agility and pace to take on players whiles Trincao on the other hand, has got the vision and intuition to give accurate passes to strikers to kill it off. The Catalans take on Cardiz this week and a win will bring back their title hopes.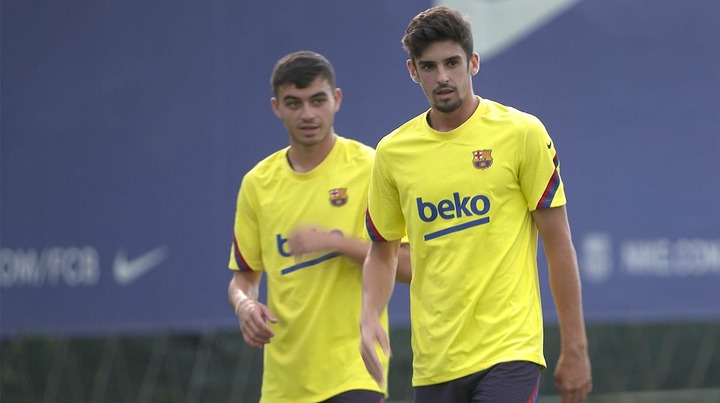 Content created and supplied by: RandyCarr (via Opera News )