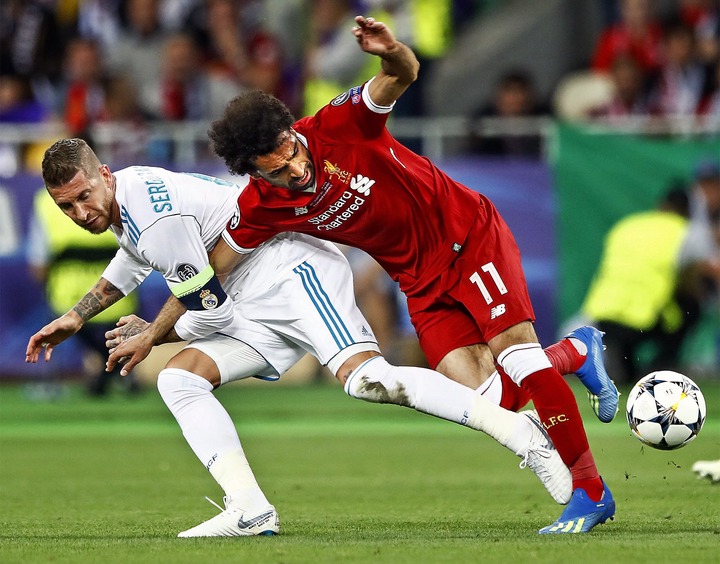 The quarter finals draw of the Uefa Champions League has bought up some tasty pairings, and the football world is buzzing with so much excitements.
One particular game which seems to be getting most of the attention for some obvious reasons is the match happening between Real Madrid and Liverpool; two former Champions.
Liverpool supporters want revenge and so is Mohammed Salah.
In not so long years back, Real Madrid had one over Liverpool in the 2018 finals played in Istanbul, Madrid won the matche 3 : 1
It was a final remembered for Sergio Ramos' reckless tackle on Mo Salah, Loris Karius goalkeeping errors and Gareth Bale's Spectacular bicycle kick goal.
After the draw was made today, Liverpool supporters, together with numerous fans of Mo Salah are calling for revenge on one Sergio Ramos; the Real Madrid defender and captain.
Salah has reacted by sharing this macho up picture on his Twitter page indicating that he is much fitter and in better condition than before.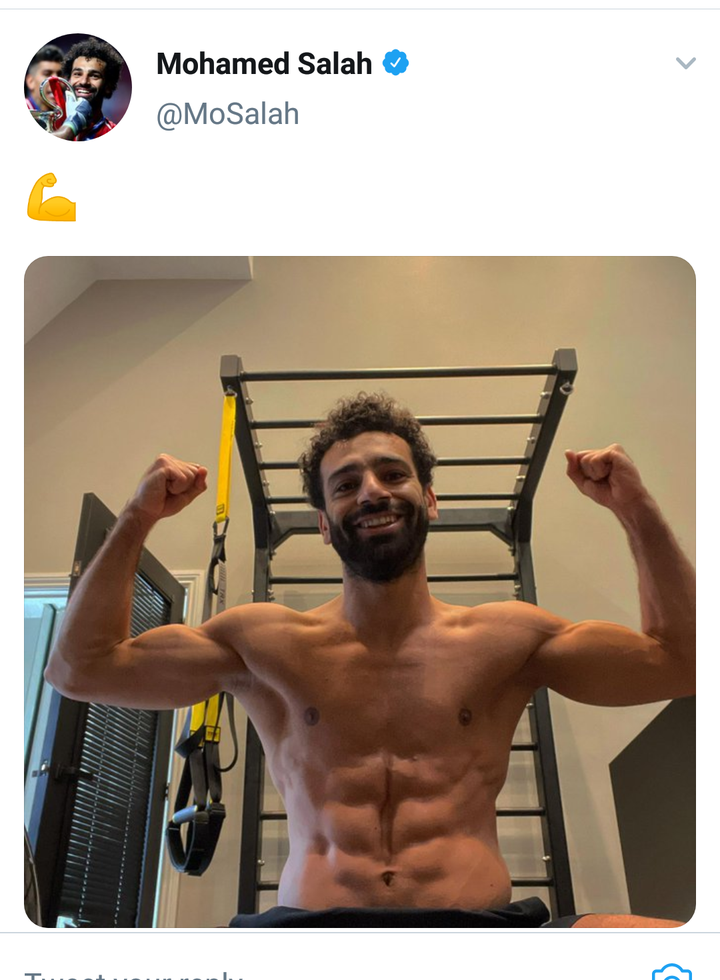 In the 2018 Istanbul finals, Sergio Ramos held onto the Liverpool attacker's whole arm under his armpit and pulled it, injuring the attacker in the process. He had to be taken off the match, dashing the hopes of Liverpool Football Club.
Most football pundits felt Ramos ought to have been shown a red card for that reckless piece of tackle.
In truth the whole incident could pass for a wrestling fight audition.
Which team do you think will qualify, Mo Salah's Liverpool or Sergio Ramos'Real Madrid? Leave your comments
Hit me up @[email protected]
Content created and supplied by: KofiNas (via Opera News )