FC BARCELONA™: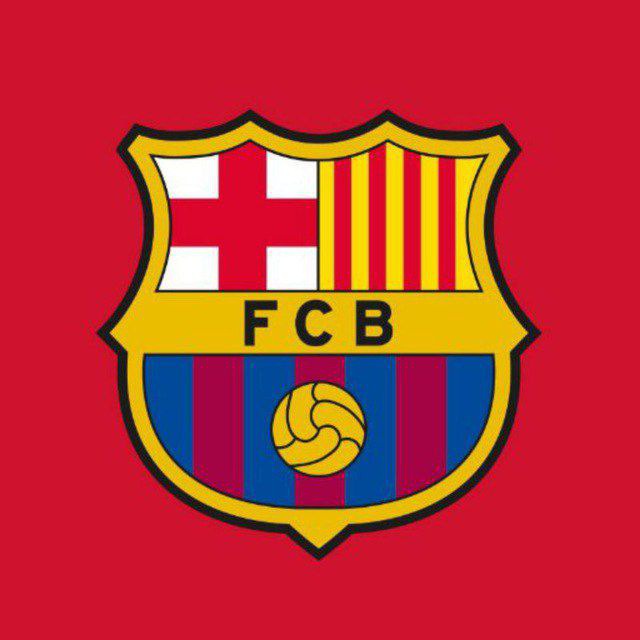 Koeman: "It's a difficult moment because we have many games, four of them with extra time, many away from home, traveling, arriving late..."
Koeman: "The team is well and recovered to face a difficult game like tomorrow's, but I still haven't decided who will play, we'll see tomorrow."
Koeman: "It's not me who has to talk about Ansu Fati's recovery, he has to be respected. He has to recover calmly."
Koeman: "It's never good for a coach to say that one game is more important than another. The next game is always the most important. You have to go game by game. We know that a very strong opponent awaits us in the semi-final of the Copa del Rey."
Koeman: "Piqué's words about the referees? It's a statement from him, it's his responsibility that he felt that way. I wasn't here before, I can't comment. I can only comment on things that happened since I arrived here, and it's true that we've had no fortune with the referees."
Koeman: "Messi is the one who decides on his future. To me, as a coach, of course I would like him to stay here for many more years. He gives us a lot. He has a lot of energy to help the team."
Ronald Koeman, on Ansu Fati: "Out of respect, I'm not the one to talk about his recovery. When there's something, we'll communicate. The most important thing is to recover with a peace of mind. He's got a big future ahead of him & you have to get it [his recovery] right"
Koeman: "I can't deny that the other day, after the game, I was very happy and proud of the team's attitude. They have shown a lot of quality, but football is very unique. Today the sun rises and tomorrow it may rain. You have to be prepared for everything and go game by game."
Koeman: "Staying in Sevilla because we have two games against them in a short time? It's true that the schedule would allow things like that, but I'm in favor of sleeping at home instead of spending three days there. The players are used to this and also prefer to be at home."
Koeman: "Roberto's injury is a blow to everyone, starting with himself. I asked him at half time: 'Can you hold on?', and he told me: 'Yes, I'm fine!' Then, after 8 minutes, he got injured. We have to give courage and recover him. He won't be there in the first leg against PSG."
Koeman: "Lenglet is important to us. We have competition because Umtiti has been fine after his injury. It's not that one is better than the other, sometimes one does the job well and then it's time to wait."
Koeman: "For any player his physical condition is very important. The team is very well physically, otherwise it would have been impossible to do this January as we have done."
Koeman: "Dembélé? Physically he has improved a lot and I have no doubt about his quality as a player. I don't know how he was in the past. He's great, he has one against one, a lot of depth... I love this player and now he's very happy. It's good."
Koeman: "Griezmann? I remember the call I made to him when I signed for Barça. I told him that I had a lot of confidence in him, and I told him by phone that he should feel important. It's true that at first he was not as effective as now, but I have never had doubts about him."
Koeman: "Griezmann is a player who does a lot of self-criticism and works a lot, you can't ask for more from a player who's so committed to the team."
Koeman: "We decided to play with Ter Stegen in Granada, but on Wednesday it may be different. We have to look for the best team to go through. It depends on a lot of things: The state of form, the attitude..."
Koeman: "Araújo? Araújo is feeling like the other players who have played several games in a row. If there would be a risk, we would rest him, but the final decision is mine."
Koeman: "We have played 12 games since the beginning of the year and 11 have been away from home. We have to help the players. I hope FIFA and UEFA think about the players and reduce the number of games. This schedule kills the players."
That concludes Koeman's press conference. End of thread.
🎙[budfootball] | Iker Casillas: ""Being the last line of defence against Leo isn't easy, but again and again on the biggest stages you proved more than up to the challenge."
Suarez: "Koeman called me and told me that he won't count on me. I accepted the decision, but I told him I had a contract and the club would have to deal with it."
Suarez: "Nobody explained anything to me properly. I didn't get to speak to Bartomeu. My lawyer took care of that."
Suarez: "I arrived at Barcelona and started to have mate (drink) with Messi. We had formed a great connection and became like a family."
Suarez: "With all that Messi has done, I don't understand how someone could be evil enough to make something as private as his contract public. No footballer has ever given as much to one club."
Suarez: "We had a good relationship with Griezmann at the start. We were open with him and met up away from football. You can't come out to deny everything because it would drive you crazy."
Content created and supplied by: AlbertDebrahAppiah (via Opera News )