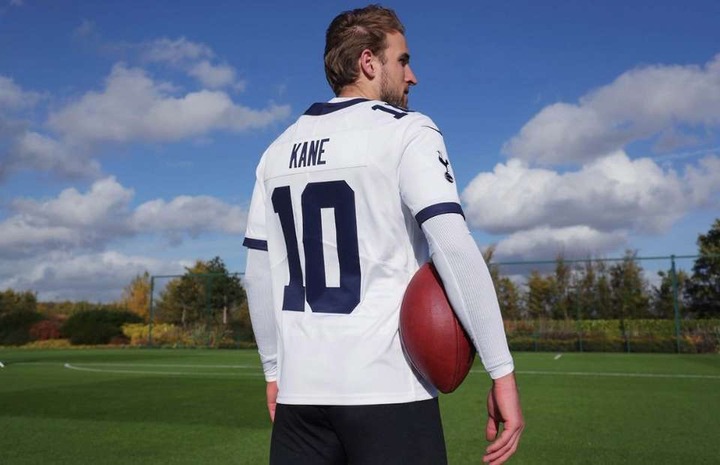 What if soccer is football in the sense that both sports function in the same way. Teams move the ball vertically toward a goal at the other end while also protecting the goal behind them. They can pass, they can run, they can draw a penalty. There, of course, are all kinds of differences within both broad patterns rules, hands, helmets, downs, etc. but I do wonder if there isn't a lot more insight to be gleaned by comparing the sports, in each direction.
For starters, who's the most efficient. One of the better traditional stats for analyzing quarterback play is yards per attempt. By including all attempts rather than only completions, you get a pretty good sense of what happens every time a quarter back throws a ball. It also helps compare the different types of quarter backing one guy might complete 70 percent of his passes, while another could be down at 55, but what if that's because the latter is attempting long bombs while the former is dinking and dunking. Who's to say which one's more effective. Well, looking at yards per attempt will do just that.
Does it work for soccer, not quite. It's interesting, but it's also not telling us much about the quality of a team's passing. Here's the top five across Europe's Big Five leagues this year, measured by a team's progressive passing yards  divided by their total passes attempted.
There are a handful of teams in La Liga this year trying to destroy soccer from the inside. They're scandalized by the concept of possession and instead seek to bomb the ball up the field as soon as they're in kicking range. None of these teams are what you would either call good at passing or good at soccer, in general. So, perhaps we ought to just look at yards gained per game. After all, soccer doesn't quite have the same possession rules as football there are no downs and the yards per attempt approach wildly over favors teams that refuse to ever pass the ball backward or sideways. Looking at yards per game, it turns out, gives us a better sense of which teams can complete those maintenance type passes that then allow you to consistently move the ball up the field.
To put some context around that. Cadiz gain the fewest yards per game from passing of any team in Europe, and they're at 1952 yards. Newcastle are second worst 2059. The gap from top to bottom is more than 1000 yards per game.
What's nice about that top five is that it includes all different kinds of passing styles. Barcelona average the sixth fewest yards per pass (4.6) of any team in Europe, while Dortmund are ninth-fewest (4.7), Liverpool are 17th (4.9), Leverkusen are 24th (5.0), and Bayern Munich are 50th (5.2). There's probably a limit to how many yards you can average per pass while still ranking among the top teams in total yards, otherwise, you're just constantly kicking it long and losing the ball too often to rack up these massive yardage totals. However, there's still plenty of room for variation within that range.
The ball moves faster than the man and all that, but I don't think dribbling/carrying in soccer has or will ever earn the same analytical stigma as rushing in football. The main reason, the guy carrying the ball in soccer can still pass it whenever he wants. Imagine, Derrick Henry running five yards and then, as the defense converges on him, throwing it downfield to a wide open. That would be (awesome and) a lot more valuable than the typical outcome of even the best run plays, moving a shorter distance than the average pass travels and then falling to the ground. Here's the top five in yards gained per carry, among the Big Five leagues. Leeds United: 3.3 yards/carry, Lens: 3.3 yards/carry, Cagliari: 3.2 yards/carry, Lyon: 3.1 yards/carry, Arsenal: 3.1 yards/carry
Much like in the other football, the average pass travels way farther than the average carry. In fact, the team with the fewest yards gained per pass still gains a yard more per attempt than Leeds does with their carries. The team with the lowest yards per pass number (4.3) is Arsenal. And what about total yards gained via carry per match. The top five. Barcelona: 1657 yards/game, Manchester City:1650 yards/game, Paris Saint-Germain: 1568 yards/game, Borussia Dortmund. 1535 yards/game, Nice: 1491 yards/game
The thing that immediately stands out. Barcelona and Manchester City carry the ball vertically way more than anyone else. Nearly 100 yards separate Pep Guardiola's side from third place PSG. It's also interesting to see a Guardiola team you know, one managed by the progenitor of pass and move rank so highly in carries while only ranking 10th overall in passing yards.
Now let's add up the carry yards and the passing yards per game to see which teams move the ball up field the best. Here's the top five. Barcelona: 5007 yards, Bayern Munich: 4919 yards, Borussia Dortmund: 4858 yards, Liverpool: 4809 yards and Paris Saint-Germain: 4804 yards
City are in sixth, Guardiola's last three clubs, Jurgen Klopp's last two clubs, and the team with Neymar and Mbappe and a sovereign wealth fund. Passes the smell test. And we'll end it there for today, but I think there's a lot more to be learned here! We'll look at the defensive end of things sometime soon.
Content created and supplied by: ndwuma (via Opera News )