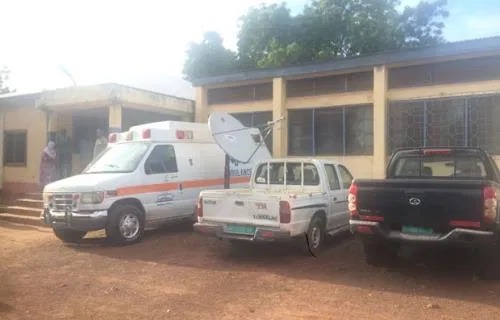 Thank you for clicking this article.
The covid-19 in Ghana is increasing everyday. There are over 500 sudden deaths in the country and with over 6,000 active case. There are many hospitals in the country that are treating Covid-19 patients. The government is doing everything in its power to reduced the spread of the corona virus. Even there is a vaccine that Ghanaians are going to received in early March.
Covid-19 is spreading in northern region of Ghana. It is spread in one of the hospitals at the Northern Region. The name of the hospital is the Savelugu Hospital. Those that has contracted the viruse at the Savelugu Hospital are are all health workers. There are about 60 health workers that have contracted the corona virus. Due to this, a Public Relation Unit of the facility has come out with a notice to the general public.
The Public Relation Unit of the facility said that, the hospital is going to be closed down for two weeks to reduced staff - client interaction and pave the way for disinfection of the entire hospital to break chain of transmission.
The Public Relation Unit of the Facility also stated that, the hospital shall render only emergency services. Please share, like and comment on this article.
Thank you for reading this article. 
Please follow sarpAndy for more news. Please share this article with your family and friends. And your comment will be welcome.
Content created and supplied by: SarpAndy (via Opera News )