The commencement of Ghana Division One League this season was not well with Kintampo Fc within the first six matches.
The team started losing matches consecutively and the most successful match, they played was draw.
Goal scoring was known to be a difficult task for the team to break through.
Dana Blessing who was the most scoring player last season had this season not scored a goal yet even though he played the last 12 games in the league.
The fans of the team were worried as the team could not push to the top of the league table.
The communication team of the club also had it tough as many of the football loving fans are always eager to know why and what the solution may be.
Dana Blessing today lashed into the net three goals whilst playing against Nsuatreman Fc at Kintampo Rawlings Park.
If supporters had the chance as it used to be in those times, they would have put a rain of Ghana cedi on Dana.
But this time restrictions has made supporters to listen to commentary from the three media houses of the town.
During a post match interview with a sports journalist Osei Asibby popularly known as Lampard 442, Dana said he was much happy for the outcome of the match. It has been the first time this season they are able to convert four balls into the goal poles of their opponent.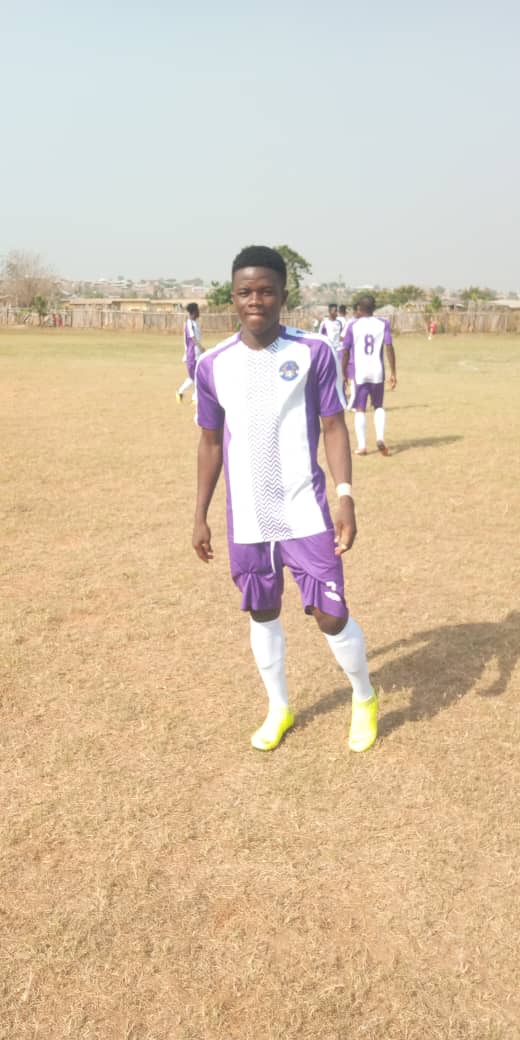 He continued that they will try their best to put smiles on their fans.
Finally he said that he is sure the club will not fall down to relegation position on the league table.
Content created and supplied by: APSPORTS (via Opera News )