Each continent has contributed stars to world football who have marked a before and after in the world of football. Africa is by no means the exception, with such well-known names as George Weah , who for many was the first African to stand out and open the door to the rest. But he is not the only one, and that is why we have created this ranking with the 10 best African footballers in history. Are you coming on a trip?
10- Thomas N'Kono (Cameroon)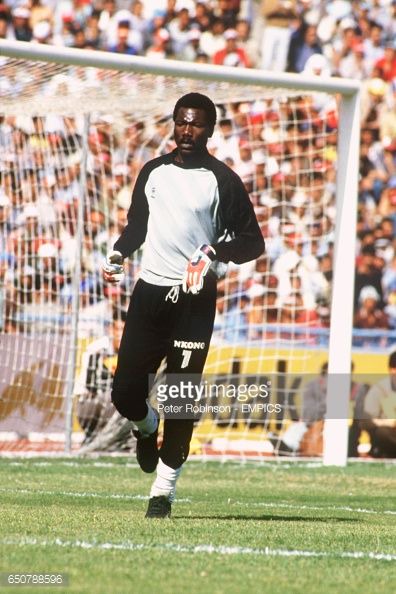 We started with a fast and skillful goalkeeper, who at the end of the 70s received the award for the best player in Africa , the first time in history that a player in his position achieved it, and which he repeated 3 years later, when in 1982 he also managed to qualify with Cameroon to play the World Cup in Spain. That same year he signed for Spanish, where I am 8 seasons . At the club he is remembered both for his characteristics and for always wearing long pants when going out on the field.
9- Rabah Madjer (Algeria)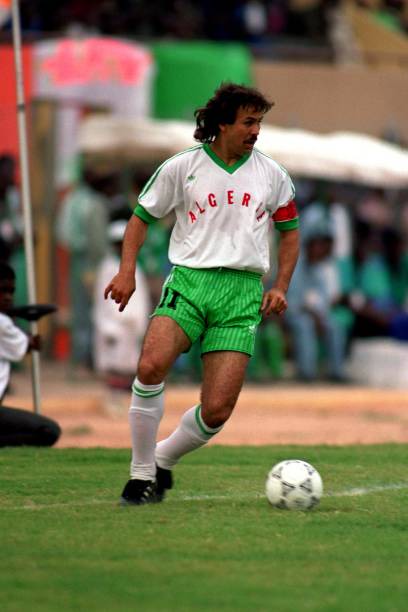 Winner with his African Cup selection in 1990, where he was named the best in the competition, Rabah Madjer is best remembered for giving Porto an essential goal in the 1987 European Cup , which the team won. Portuguese against Bayern Munich.
He also had a brief stint in the Spanish league. In 1988 he was at Valencia , although he only played a few games before returning to Porto again. He ended his playing career in Qatar in 92.
8- Nwankwo Kanu (Nigeria)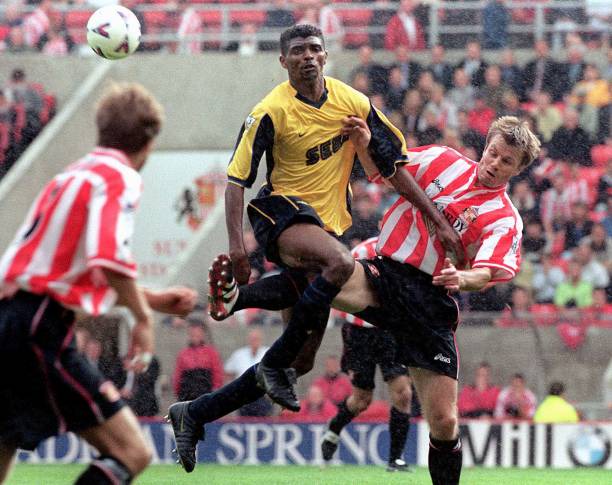 Kanu was noted in Japan 93, when with the Nigerian U-17 team he scored 5 goals , which helped them to win the World Cup. He signed for Ajax, where he won a Champions League, then Inter to win a UEFA Cup and later played for Arsenal and other English clubs. His record of trophies with teams, national teams and individuals is enviable. A heart problem was about to end his career, but after a year without playing he recovered and continued playing.
7- Yaya Touré (Ivory Coast)
There are two prominent names in the Ivory Coast team, and one of them is Yaya Touré. Named the best footballer in Africa 4 years in a row , his European career began in Belgium, and went through Ukraine, Greece and Monaco until he reached FC Barcelona , where he won a Champions League and became a key part of Guardiola's Barça. After the Catalan club he played for Manchester City and Olympiacos, to end his career in China.
6- Hossam Hassan (Egypt)

Although he had a brief stint in Europe in less well-known teams like the Greek Paok or the Swiss Neuchatel Xamax, "King Hassam" has a successful career in Africa. He also stands out for having played with his national team for 21 years, during which he won the African Cup 3 times. He is the top scorer of the Egyptian team .
5- Abédi Pelé (Ghana)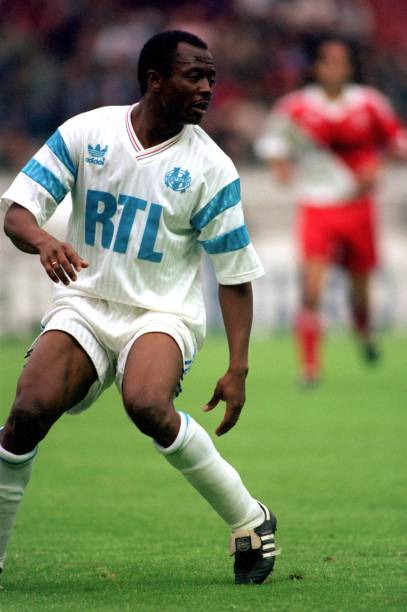 The "African Pele" played for Olympique de Marseille, where he was essential for him to win the European Cup in 1993 . He also won various individual awards such as the African Golden Ball on 3 occasions. The power of his shot and his vision to reach the goal were his main virtues.
In 2001 the government of Ghana named him the best athlete in the country of all time.
4- Didier Drogba (Ivory Coast)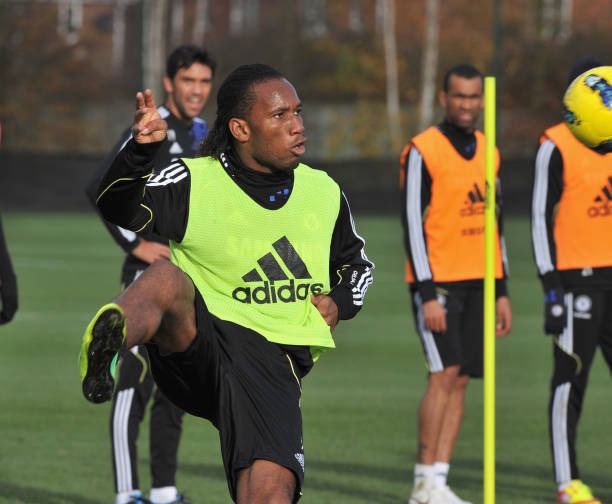 The importance of Drogba for his country went beyond sports, since he is recognized as a key piece to end the civil war in Ivory Coast by calling for a ceasefire. Born leader where they exist, he went through various clubs such as Olympique de Marseille and Chelsea, where he spent much of his sports career, from 2004 to 2012 and in the 14-15 season.
3- Roger Milla (Cameroon)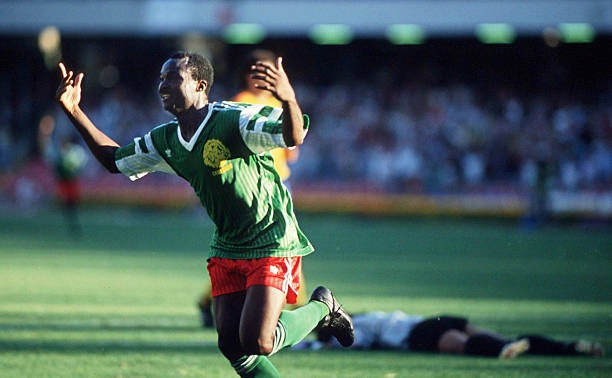 Although his entire football career in Europe was spent in France, winning a French Cup with Monaco and another with SC Bastia, he opened the door to many other African players. He became an idol at Montpellier and even played in Indonesia, where he retired.
Milla's case is curious because she retired twice . In 1989 he retired, but in 1990 he was called by his national team, and in the second match of the World Cup in Italy he scored 2 goals against Romania, celebrating with a dance in front of the corner flag, marking a before and after in this celebration. football.
2- George Weah (Liberia)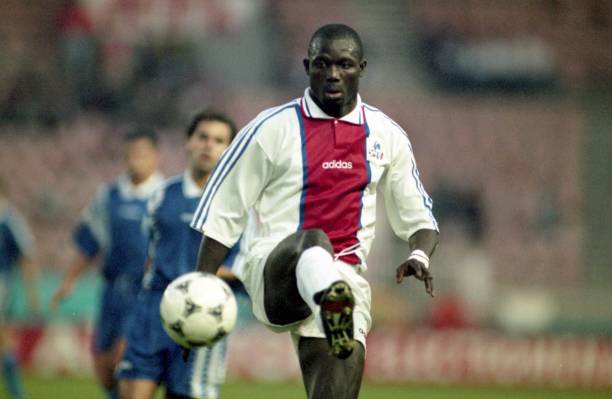 For many fans, he is the best African player of all time , especially since he is the only one who has managed to win a Ballon d'Or. It was in 1995 while playing for AC Milan , where he arrived to replace nothing more and nothing less than Van Enough. He also played for Monaco, PSG, Chelsea, Manchester City and Olympique de Marseille. FIFA recognized him as the best African player of the 20th century . Some believe that if he had been born in another country, and not one as small as Liberia, his legend would be even greater.
1- Samuel Eto'o (Cameroon)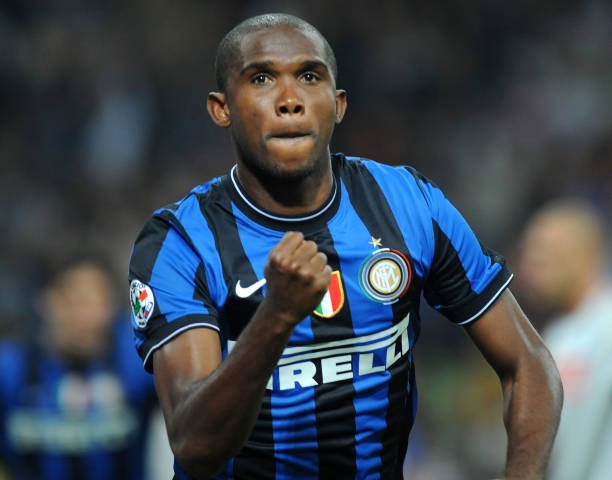 Eto'o's beginnings in football were in Spain, starting in Leganés after being loaned out by Castilla , a subsidiary of Real Madrid. When he returned he did so in the first team, but in the middle of the season he left for Spanish. He returned to Madrid, but did not have many opportunities and decided to sign for Mallorca, where he really began to stand out. After 5 seasons he went to Barça, and was part of Pep Guardiola's first team at FC Barcelona despite the fact that at the beginning the coach said that he did not have him. His career continued in other clubs such as Inter, Chelsea or Sampdoria, until his retirement in Qatar.
Content created and supplied by: Kupacraft (via Opera News )