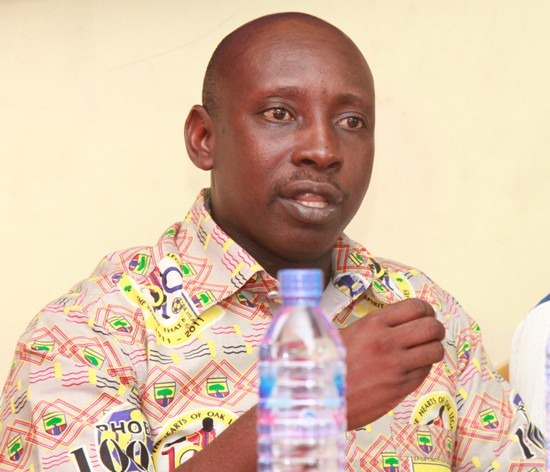 Former Hearts of Oak Managing Director Neil Armstrong Mutagbe has added his voice to the numbers as he draft a message drafted "A Prayer for my Phobia". Below is the contents of the letter.
"These last couple of weeks or so have been especially difficult for Glorious Accra Hearts of Oak SC Limited, the club that is so dear to millions of hearts.
I have seen the hurt, the pain, the anger and the frustration across Social Media platforms and mainstream media outlets. This is understandable....
But through these turbulent times, I choose to invite Al Phobians to this prayer:
That, in spite of our differences, we, at EVERY LEVEL OF THE CLUB, incline our hearts, minds and ears towards one another and actively apply ourselves to working with each other for the good of our club🙏🏽
That, whilst we disagree, we still maintain the respect that every Phobian should show to a Fellow Phobian in word and in deed🙏🏽
That we do not despair but believe that, together, we can ride these storms and rise again!!!
That we summon the NEVER SAY DIE SPIRIT BEQUEATHED TO US BY OUR FOUNDING FATHERS AND DO OUR BEST TO MAKE PHOBIA GREAT AGAIN!!
May God Almighty bless us all as we rally together under the Oak Tree, with the radiance of the Rainbow as our guiding light!!!!🙏🏽🙏🏽🙏🏽
Phobians, WE NEVER SAY DIE!!!!❤️💛💙
Neil Armstrong-Mortagbe".
Golden Sports continue to update our readers and followers with more news and updates. Kindly like, share and follow us for more informations.
Content created and supplied by: GoldenSports (via Opera News )