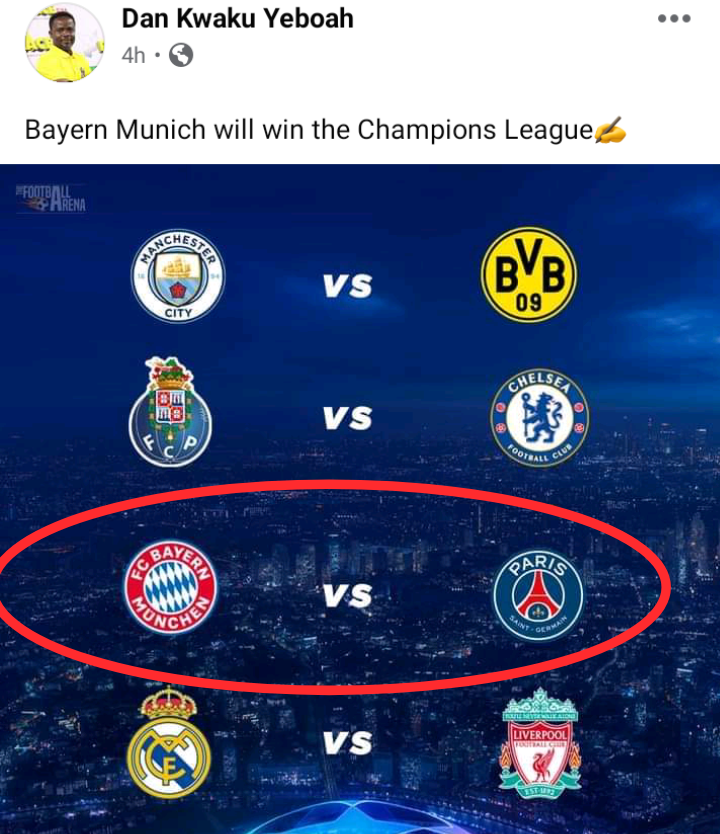 "Bayern Munich will win the champions league" was the statement the ace Ghanaian sports journalist, Dan Kwaku Yeboah, made following the UEFA Champions league quarter finals draw for the 2021 edition.
This year's competition, howbeit the pandemic was one of the most exciting and competitive as, currently, we have 8 teams which are among the finest teams in the world at the quarter final stage.
Currently, we are informed that Bayern Munich will take on Paris Saint Germain (PSG), Manchester City will take on Dortmund, Chelsea takes on FC Porto, and Liverpool clashes with Real Madrid at the quarter finals stage.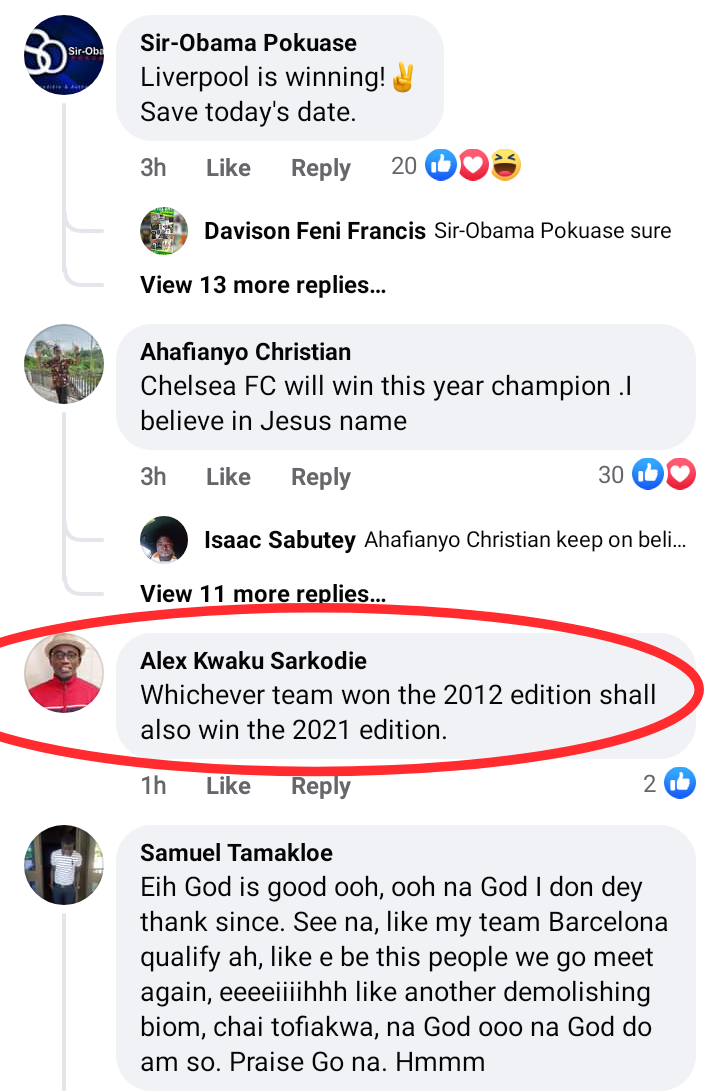 Chelsea, this season however, has pulled a magic wand and the team managed to beat Atletico Madrid; one of the dreaded teams, to qualify for the quarter final stage. Following Chelsea's victory over Atletico, it appears Chelsea's fan have developed a renewed hope in their team that; they believe their team will win the title this year, as they did in 2012.
Hence, from the photo of the comments above, Alex Kwaku Sarkodie, who appears to be a Chelsea fan commented that, "which ever team won the 2012 edition shall also win the 2021 edition"; which is obvious that he was referring to Chelsea since Chelsea won the 2012 edition.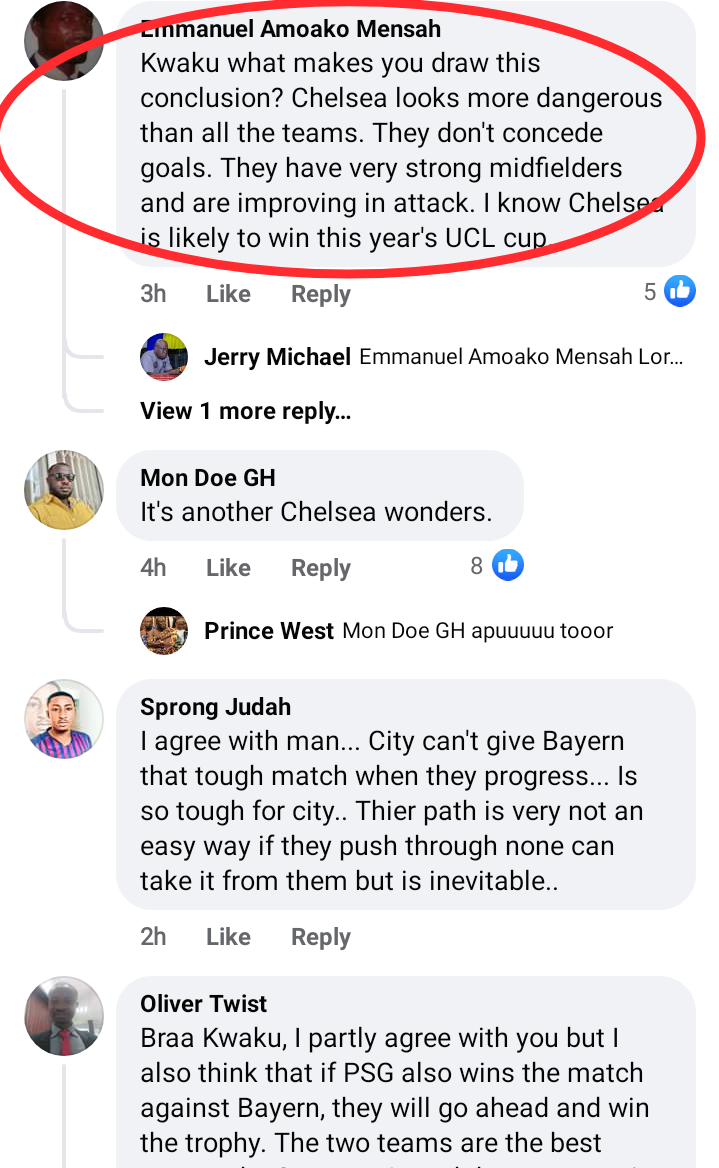 Chelsea fans, were quite dominant among those who reacted to Dan Kwaku Yeboah's post; since they believe their team has renewed its strength and that their team is going to emerge the overall champion by the end of this years UEFA Champions League competition.
Just like Emmanuel Amoako Mensah argued from the photo above in his reaction to Dan Kwaku Yeboah's predictions, he believes Chelsea looks more dangerous than all the other teams.
Do you think Chelsea stands the chance of repeating their 2012 victory this time around?
Content created and supplied by: _afia4love (via Opera News )