Koepfer is a nice tennis player in my opinion his game can match well to this conditions he played a great doubles game yesterday. Coria is not in a good form lossing three of his last four tennis match.
I think Vesely is more balanced player it is true that Ymer won the sole previous match but in this moment his opponent is looking more reliable. He reached the quarter final on the Murray River open and played well on the Australian open. Ymer pull out two wins on the Australian open but overall he won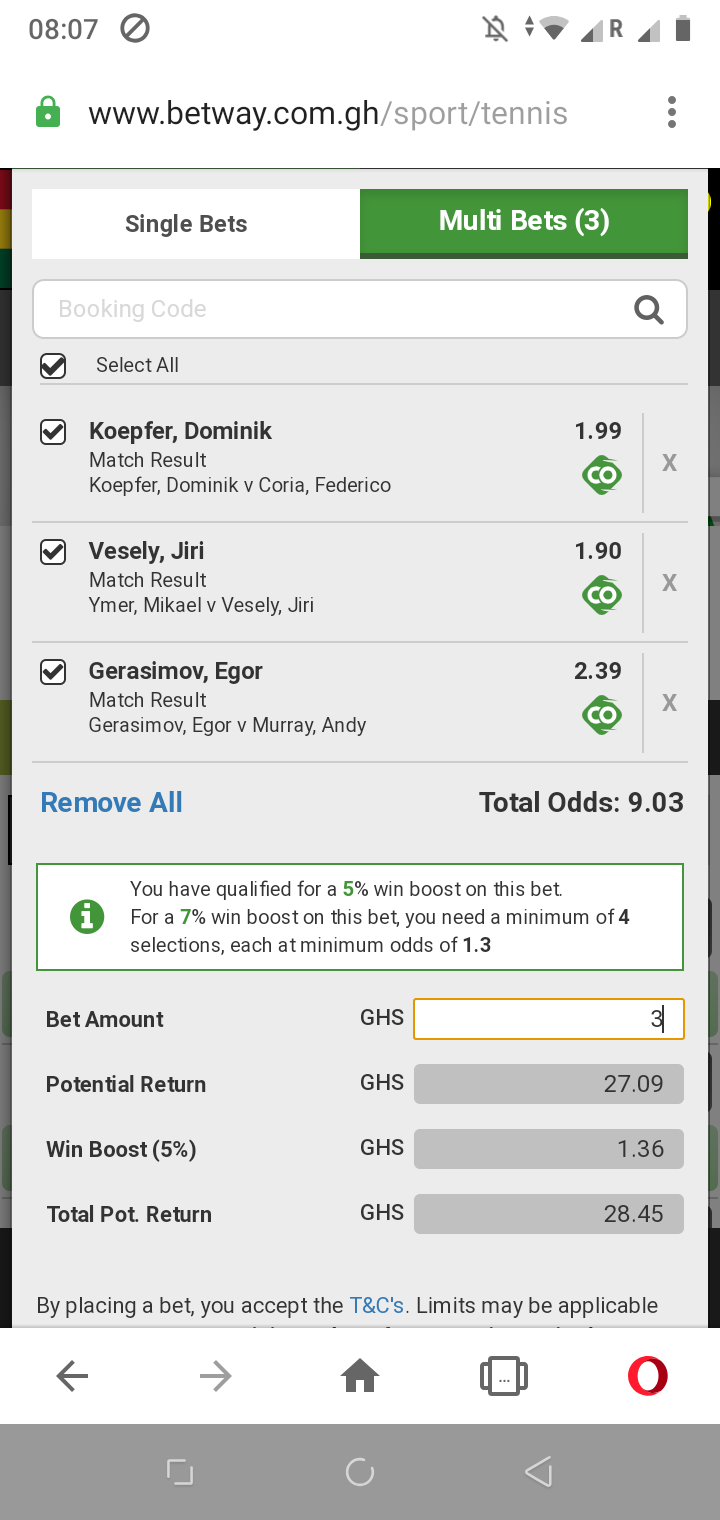 seven in the last ten match my call is win for Vesely.
Gerasimov had the best year of his career while Murray been playing Challenger Tour and lost his last match to Marchenko a player that is not in form Murray have play six game and have won only one going into this game analysis shows Gerasimov who is the home side will win.
Content created and supplied by: samue1111 (via Opera News )