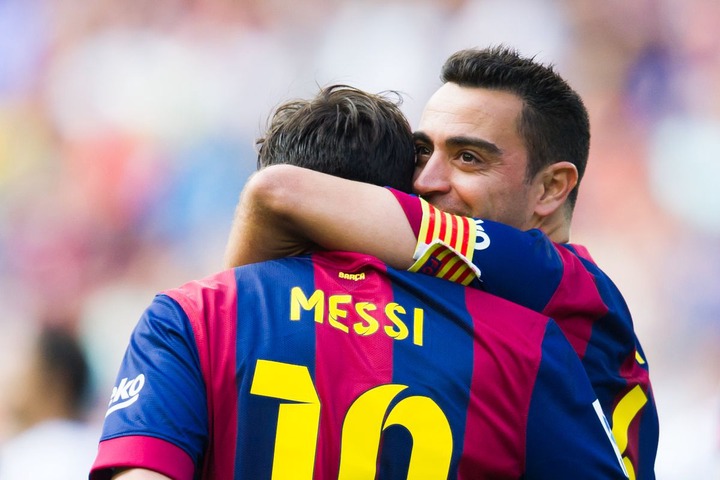 Lionel Messi the Barcelona and Argentine Maestro has yet again written his name in the history books of the Spanish la liga.
Lionel Messi was Absolutely outstanding in their 5-1 victory over Deportivo Alaves on Saturday 13th February,2020.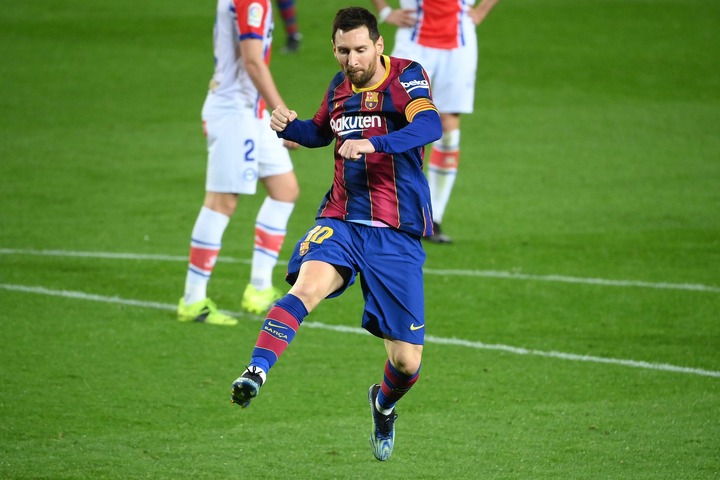 It was really a pre-Valentine gift for all Barcelona and football fans all over the world because Lionel Messi and his team were absolutely perfect on the pitch.
Lionel Messi scored an outstanding goal in the first half of the goal from outside the penalty box.
The goal was very beautiful, just when we thought it all over Lionel Messi added another stunner to it to sum up that he is indeed the greatest player of all time.
Lionel Messi equaled Xavi Hernández as the player to have appeared in more LaLiga games for Barcelona ever (505 matches).
Every time I watch Messi I consider myself lucky to be alive in his era , He is unmatched.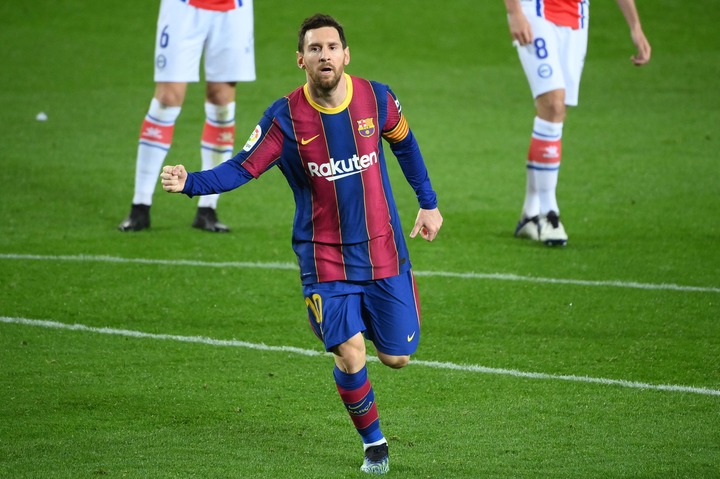 I just don't have words for it, Everything has been said already, he is Simply the best.
This the link to watch the first goal: https://twitter.com/footballjoe/status/1360694703738486785?s=21
This is the link to watch the second goal: https://twitter.com/harrisonmorny/status/1360704322884038662?s=21
Content created and supplied by: HarrySports (via Opera News )