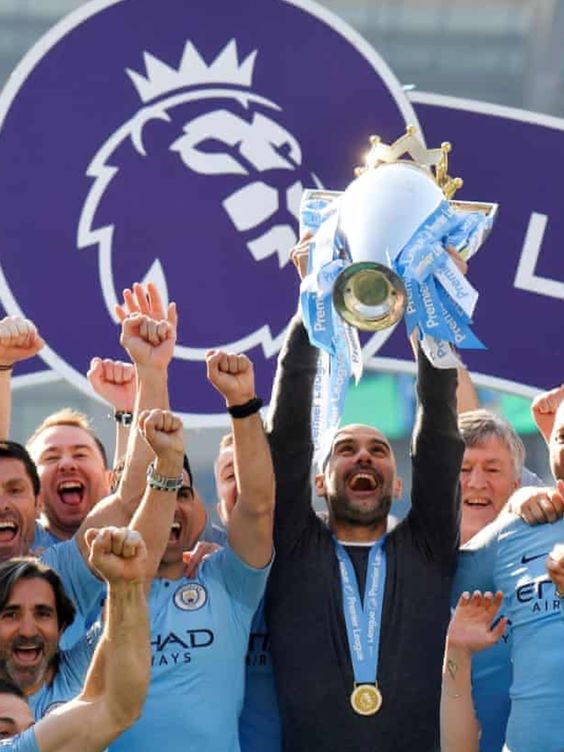 It's over! Any team having any ideas of winning the premier league can go to bed now. One reason football lovers patiently waited for the outcome of the crunch match between Liverpool and Man City was that, it was more or less the title decider. In all honesty and with all due respect, United have never looked like real contenders. Yes they may have had some good run of results but it takes more than results to win a league. You need the character, the spirit, the consistency, the quality and depth in squad, a coach with a winning mentality, you need luck, and so much more.
Taking out the big six one by one, it's easy to identify their weaknesses. One team that could match City in terms of most of these qualities was Liverpool. However, eversince they started going down, they have never looked like real contenders again. They have become a shadow of their best self. United, even in their best run, usually had to come from behind to win matches. Yes, they called themselves come back kings but that's not a good quality of a king; kings don't make comebacks. They do not leave their thrones. Although one may argue that it portrays character to some extent, a comeback is never guaranteed. Look at what happened over the weekend in their match with Everton and tell me comeback is something you can always count on. I cannot talk about Arsenal, Tottenham, Leicester. They have not looked like title contenders to me this season.
Let's talk about Chelsea. They began the season in fine form and duly topped the table for a while. Everyone is too aware of their woes I don't have to waste more words on it. Tuchel seems to have found the right pace to start his tenure. However, he is too far off the pace to mount any serious claim on the title.
Now Guardiola and City. City have had their own share of struggles this season. Notably was their home defeat against Leicester, 2-5. After their defeat to Tottenham, City have played 21 games and they are unbeaten, in all competitions. They have won their last 14 matches in all competitions. That is not all, they have kept a clean sheet in 16 out of the 21 unbeaten matches. They have not conceded more than a goal in that span, no matter their line up. Guardiola can rest whoever and play whatever, the results is likely the same. Again, in that run, he has met Chesea, Liverpool, Arsenal and United twice, yet none has been able to defeat him. Now we all know what happens when Guardiola gains a comfortable lead. A resilient Liverpool that amassed a total of 98 points could not usurp him from the title the last time out. This match served as a hope to the contenders that perhaps, Liverpool could upset the odds and swing the title race back to life. But in the end, it was Guardiola who grabbed the opportunity with both hands to decide the title race, as early as February 7th.
Do you see any other team apart from City winning the premier league? Let me Know what you think in the comment section. You can like and share to others as well. Please kindly follow me for more exciting stories.
Content created and supplied by: EddyMauris (via Opera News )