Miroslav Josef Klose is a German former professional footballer who played as a striker. He currently is a first-team assistant coach for Bundesliga club Bayern Munich. Klose is widely regarded as one of the best strikers of his generation and holds the record for the most goals scored in FIFA World Cup tournaments.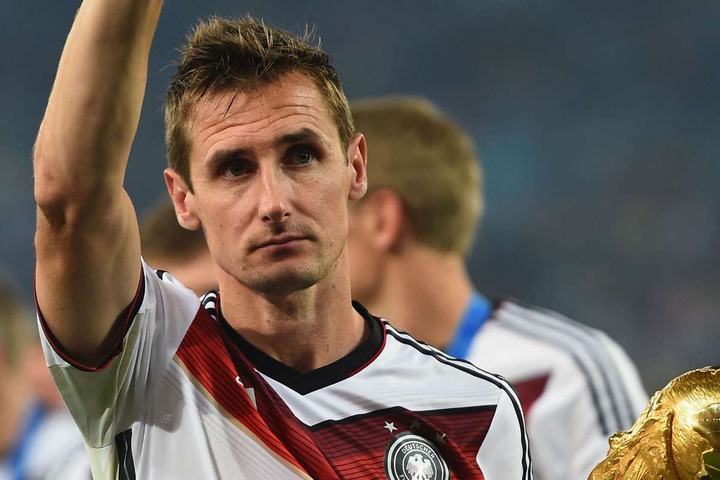 According to the German former professional footballer, German national football team needs a new coach.
"We started this way in Russia losing to Mexico, everyone said it's too early, took that defeat for granted and went on to say it's an unfortunate defeat and a fluke victory for Mexico.," Klose stated
"The next thing was to see Germany go to the airport very early, such an embarrassment for the defending champions to exit that early. I have worked under Joachim Low for many years, He is a great coach, but if these Players don't wanna work under him, he must resign, not tomorrow, not next hour but now.
Before the biggest disaster of not qualifying for the World cup. So far this has to be the most betrayal Germany side ever. Some of these guys won champions league, some are on top of Bundesliga and Premier league respectively. After a Six nil to Spain I knew they wanted Joachim Low out. Deep within they are in protest for making Mesut Ozil a scapegoat of every defeat, now he is no longer there, it's humiliation after humiliation . The problem started there, players knows it. With a new coach these players are able to destroy the world again .




Content created and supplied by: Benjirowell86 (via Opera News )