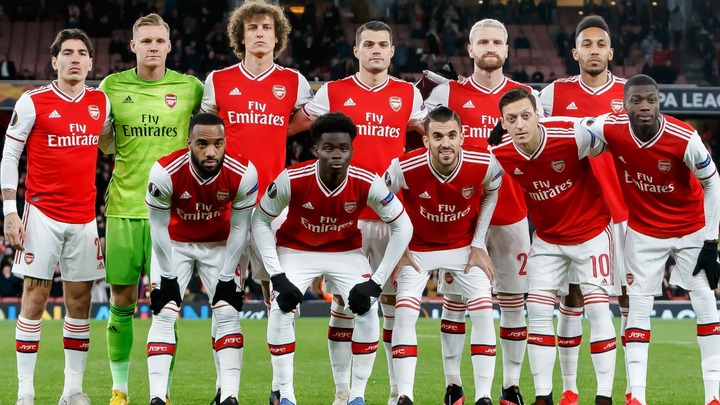 Securing a champions league spot has never been that easy especially when it comes to clubs in the English Premier League (EPL). The English Premier League is one of the most competitive leagues in the world. In order for a club to secure a champions league spot, that club must be part of the top four teams in the domestic league table at the end of the season or that club must have won the Europa league title the previous season. The last time Arsenal played in the champions league was in the 2016/17 season and since then, they have been struggling to secure a ticket to the champions league. This season could be an opportunity for them to attain that feat.
From the pen of Junior77, I write to highlight the reasons why Arsenal could qualify for the champions league next season. From the way things are going, it would take magic of the highest order for Arsenal to get to the top four of the English Premier League. So this is how Arsenal can qualify for the 2021/2022 champions league.
Securing a europa league spot has been a greater feat for the Gunners. In order to qualify for the champions league, they would have to go against the odds and win the europa league title. Winners of the Europa league automatically qualify for the next season's champions league. However, they would face a lot of tough opponents throughout their journey to the finals. Remember Manchester United, Tottenham Hotspurs, Ajax, Leicester City, Real Sociedad, Napoli, Rangers and Benfica are all playing the Europa league this season. But I believe Arsenal can do it having a 100% win record so far in the Europa league this season. 
Also, they have signed some world class players this season. Thomas Partey would be a major boost to their title hopes. The prolific nature of Aubameyang, Lacazette, and Nketiah in front of goal is also another advantage. Leno too has been in form this season making some fantastic saves. So if Arsenal put in enough effort, the would be laughing to the uefa Champions League next season.
Thank you very much for reading. Please appreciate by following me and leave your comments below.
Content created and supplied by: Junior77 (via Opera News )