1.scored at a higher distance
On November 13,2013,just 12 seconds after the Stoke City-Southampton match began,goalkeeper Asmir Begovic scored a rare goal for Britannia.A long shot from the penalty area,the ball went into the wind and flew into the net against Southampton when the visiting goalkeeper Artur Boruc rose too high to be able to retreat.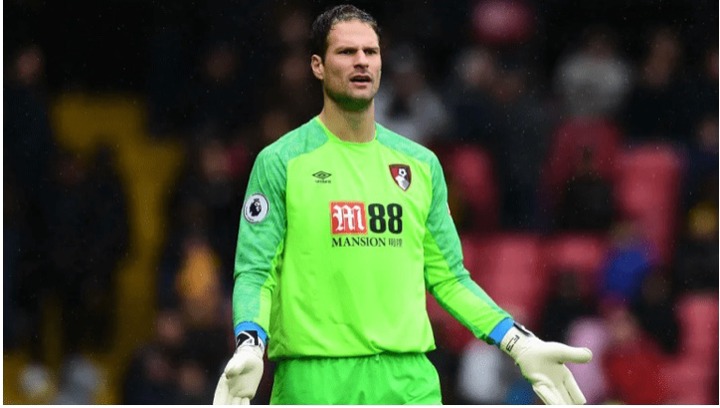 Goalkeeper Asmir Begovic scored a rare goal for Britannia/ph.90min.
The distance from the kick of Begovic to the destination is measured about 91.9 m.The custodian helped Stoke City score against Southampton after a home kick in the premier league match in 2013.The Guinness book of world records recognizes it as the best long-range goal.
2.The fastest goal scored in World Cup history
In the history of more than 80 years of the World Cup,the 11-second goal of Hakan is still a record that no striker has ever broken.This was the opening goal in the third match of the 2002 World Cup between Turkey and South Korea and the final number of the match was 3-2 in favor of Turkey.
Hakan Sukur's lightning-like goal:Under pressure from Ilhan Mansiz,defender Hong Myung-bo lost the ball .Immediately Ilhan Mansiz passed the ball to Hakan Sukur to get a finish for his life.This also the goal that broke Vaclav Masek's 40-year-old survival record.
3.The fastest football hat-trick in the world
In 1964,Ross county player Tommy Ross scored three consecutive goals against Nairn County in just 90 seconds.This record has not been broken in 56 years.
90 seconds is the time Tommy Ross needs to make the fastest hat-trick in the history of world football.In this match,Ross scored 7 goals when he was only 18 years old.This impressive achievement was recorded and included in the Guinness Book of Records in 2004.
Content created and supplied by: Malinkejunior (via Opera News )