Another sad or humiliation have hit the Catalans again after they have failed again in their champions league round of 16 match against PSG. The French men came without the former Barcelona player, Neymar and also Agel Di Maria was also not available for the game at the camp Nou. 
Barcelona started well with Lionel Messi scoring from the spot after a foul was commuted on De Jong in the 18 yard box.  Not to long was the equalizer coming from Mbappe   before the first half round up. The second half saw Mbappe scoring another goal to have a brace before Kean made it 3 for the French men.  Mbappe added the fourth goal to have his hat trick at the camp Nou, the biggest stadium in Europe. 
After having a second look at the game, I am highly convinced that the manager should be given the exit immediately for the following reasons.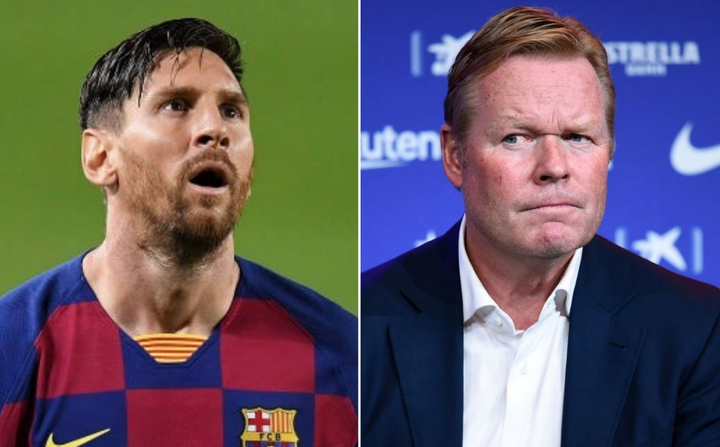 Ronald Koeman is yet to win any semi elite or elite team convincingly. He couldn't lead the team to win Sevilla, Athletico Madrid and Real Madrid.  He struggles with teams such as Atletic Bilbao. The only elite team he won was Juventus at the time where Ronaldo was absent. The second leg for which Ronaldo was present saw Barcelona on the loosing side again.  From this analysis, it is clear that the club is yet to have a tactics and so if there is a manager without a tactics, then he is not good for the job. 
Also, Koeman is yet to understand or know how to use Barcelona players properly. The club still have youngsters that could have played a good game against PSG but for the blander on the side of the coach, they lost heavily at home. He played Pique who just recovered from injury without testing foot a for over two months.  He played Busquets instead of Riqui Puig who could have been pushing every ball forward.  He forgot Martin Braithwaite on the bench who could have force the center forward for the club.  
Griezmann should have played from the bench to allow Braithwaite mount pressure on the Paris defense from the center forward. This would enable Lionel Messi to have the ball from his favorite position. 
In all, Samuel Umtiti would have helped the Barcelona defense than Langlet and Pique.  Mingueza and Umtiti would have been the perfect combination for the night while Puig, De Jong and Pjanic take on the midfield for Braithwaite, Messi and Dembele to take the attack.  
This are some few among many reasons for which the club must change the coach.  What is your opinion about this ??
Content created and supplied by: ThompsonKwaku (via Opera News )