Remembering Great Manute Bol, one of the tallest players in basketball history.From herdsboy in Sudan to the tallest player in NBA history.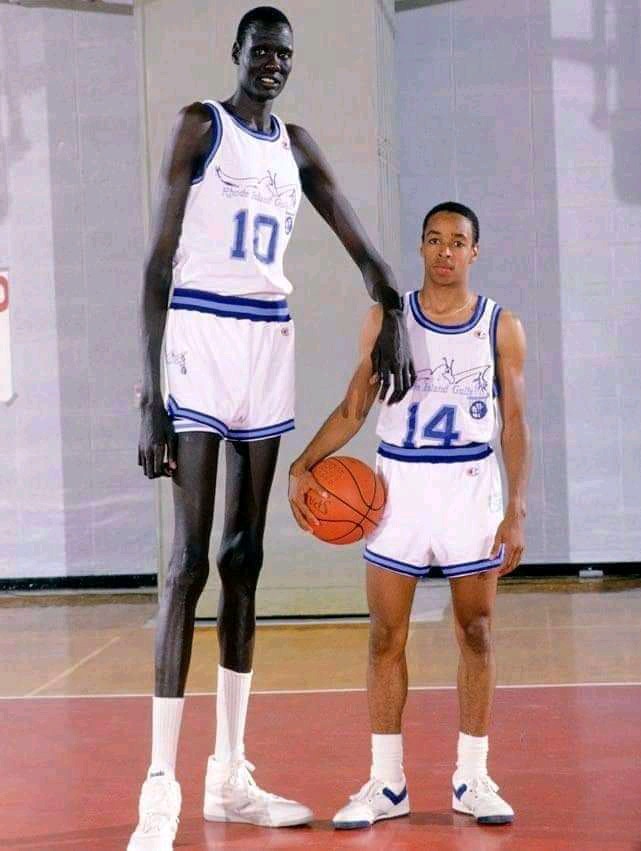 Manute Bol, (1962-2010) was a Sudanese-born American professional basketball player and political activist.
Like many rural Africans, Bol did not know his date of birth. Kevin Mackey, a former head coach for Cleveland State revealed in 2017 that Oct. 16, 1962, Bol's supposed birthday, wasn't actually Bol's birthday at all. Mackey admitted to making up the date because Bol had no idea of his age.
Listed at 7 ft 6 in or 7 ft 7 in tall, Bol was one of the tallest players in the history of the National Basketball Association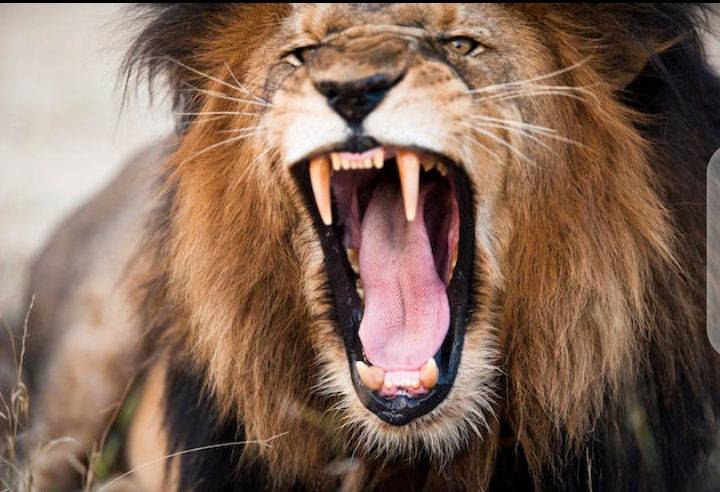 Bol came from the Dinka Tribe of South Sudan, a tribe of extraordinarily tall men. Manute would tell the story about how he once killed a lion with a spear while watching over his family's herd of cattle back in Africa
Manute's mother was six-feet-eight inches tall, his father six-ten, sister six-eight and his grandfather seven-feet-ten inches. It was Bol's grandfather who actually gave Manute his name which means, "Special Blessing."
After the end of his NBA career, Bol played 22 games for the Florida Beach Dogs of the Continental Basketball Association during the 1995-1996 season.
In 1996, the Portland (Maine) Mountain Cats of the United States Basketball League announced that he would be playing with the team, and included him in the game program, but he never actually appeared in uniform. He then played professionally in Italy and Qatar before rheumatism forced him to retire permanently.
As a philanthropist, he supported educational projects for children of all tribes and religions, as well as helping his native people out of poverty and civil war.
Apparently, the seven-foot-seven gentle giant became gravely ill in May 2010 with kidney problems and Stevens-Johnson Syndrome, a rare skin disease contracted while visiting his home country of Sudan.
Bol succumbed to death on On June 19, 2010, from acute kidney failure and complications from Stevens-Johnson syndrome at the University of Virginia Medical Center in Charlottesville, Virginia, and was buried in his family's hometown in South Sudan.
According to the University of Virginia Hospital in Charlottesville, the official cause of death was kidney failure.
Bol is survived by 10 children, including four with his second wife, Ajok, of Olathe, Kan., his nephew Mayom Majok Said.
He is the only NBA player to retire with more career blocked shots than points scored.
Content created and supplied by: YoungDapper (via Opera News )