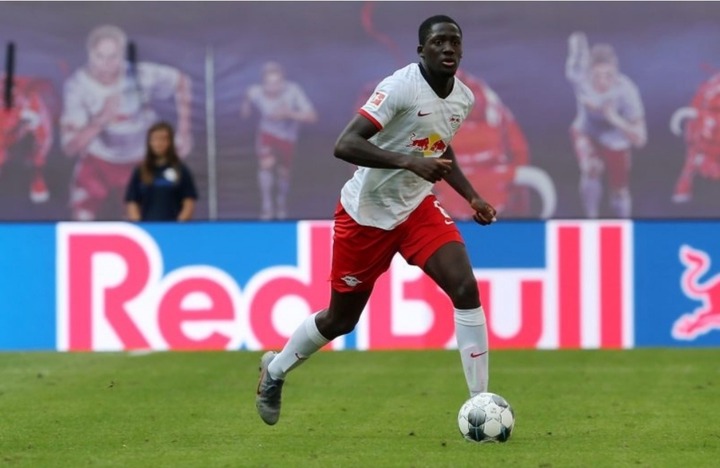 Chelsea are interested in signing a centre back from RB Leipzig, and this time there is not a single mention of Dayot Upamecano.
Get your homemade shortlists out, there is another name you need to add to the list and keep track of, as we really hit centre back season at Stamford Bridge.
According to the reliable Miguel Delaney, Chelsea are 'seriously looking' at trying to sign Ibrahima Konate from Leipzig, along with Manchester United and Liverpool.
Konate is a name you may know well anyway, being a regular feature for Leipzig since the 2017/18 season.
But you may also recognise the name from previous links with Chelsea, with the London club having a bid rejected for him in 2019.
The 21-year old once again matches up with the alleged requirements that the Chelsea board are looking for in their centre back pursuit.
He is young, physically colossal, and stands at 6ft 4 inches tall and is a dominant defender, as well as having that decent bit of experience in European football.
Capped 11 times for the France under-21 team, Konate is a sought-after talent that is for sure. But he has a contract in Germany until the summer of 2023, so any offer for him you'd imagine would need to be a big money one.
Easy really to throw names in Chelsea's direction when it comes to centre backs right now, with their pursuit of a new one this summer being public knowledge.
Add to that the fact Chelsea have made moves for Konate before, then you can imagine that they will at least be monitoring the situation.
Speculation at this point for sure, but Konate is a name that Chelsea are likely to be looking at.
Content created and supplied by: Teepee1 (via Opera News )