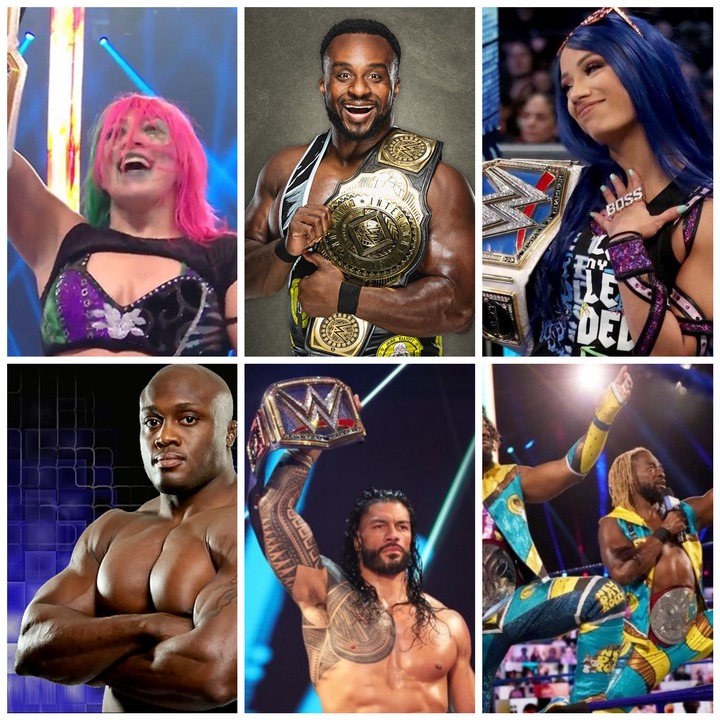 World Wrestling Entertainment Popularly known as WWE.
WWE is an American Professional Wrestling promotion based out of Stamford, Connecticut. The Professional Wrestlers are awarded with Titles based on the Wrestling matches they won. Wrestling is not fake but scripted.
 Raw, SmackDown, NXT or NXT UK ( for UK based Wrestlers ) are the brand promoted by WWE. 
Here are the names of the current Champions with the Raw and Smackdown titles, the Championship name, date gained the title, days held and recognized, location , the type of match and the people involved in the match.
In Raw, Bobby Lashley is currently the WWE champion. He defeated the Miz in a lumberjack match on the 1st of March 2021 at St. Petersburg in Florida. He has 1 reign and has held the title for 34 days.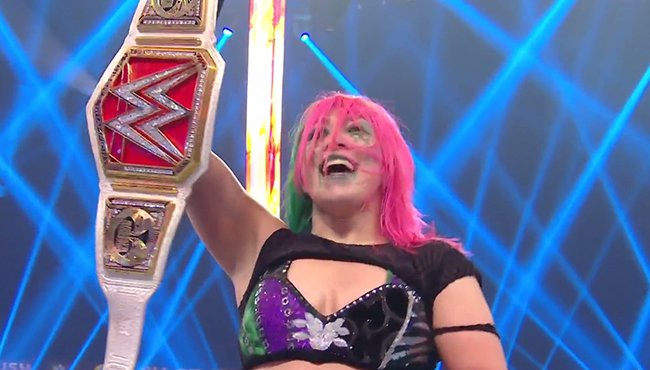 Asuka (Kanako Urai her biological name) is the Raw Women's Champion with 2 reigns. She has held the title for 224 days after beating Sasha Banks on the 23rd of August, 2020 in a Summerslam at Orlando, Florida.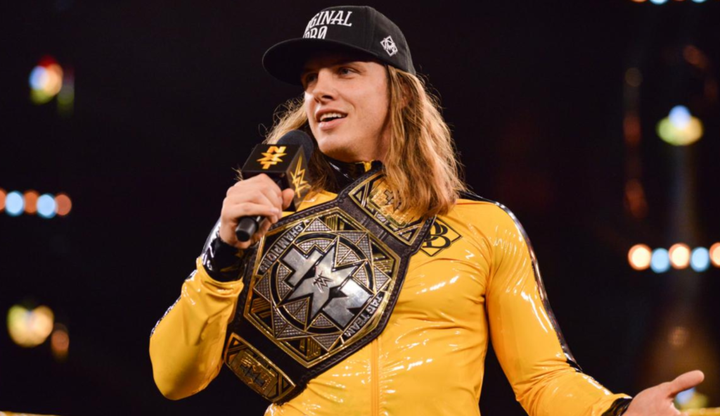 Riddle is the United States Champion after subjugated The Almighty Bobby lashley and Morrison in a triple threat match at Elimination Chamber at St. Petersburg in Florida which took place on the 21st February 2021. He has held the title for 42 days and has 1 reign.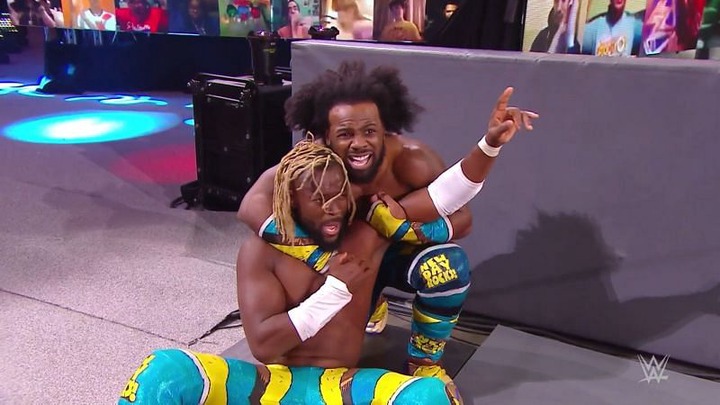 The new Raw Tag Team Champions is the New day , Kofi Kingston and Xavier Woods. The match was between Hurt Busine and the new day. Hurt Busine, Cedric Alexander and Shelton Benjamin was underyoke of New day on raw which 15 March 2021 St. Petersburg, Florida. The new day has 4 (6 ,4) reigns and has Held the title for 20 days.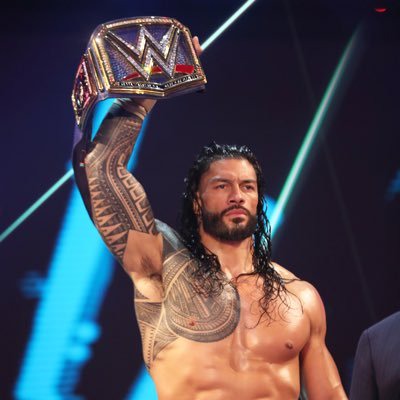 Roman Reigns is the SmackDown Universal Champion with 2 reigns, 217 Days of title held and 217 days recognized. On the 30th August 2020, he overcame Bray Wyatt with the nickname "The fiend" and as well as Braun Strowman in a No tolds Barred triple Threat match at payback at Orlando in Florida.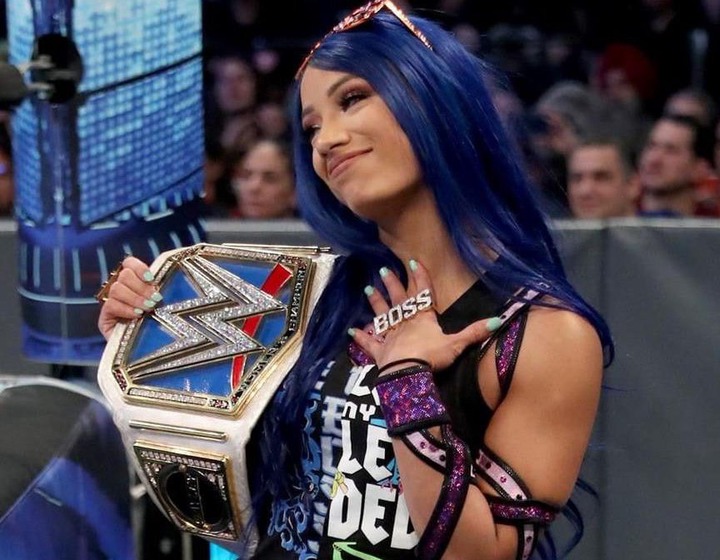 On the 25th October 2020 , Sasha Banks dismantled Bayley in a Hell in a Cell match to obtained the Universal Women's Championship title at Orlando in Florida. Sasha has 1 reign, 161 days of title held and 161 days recognized.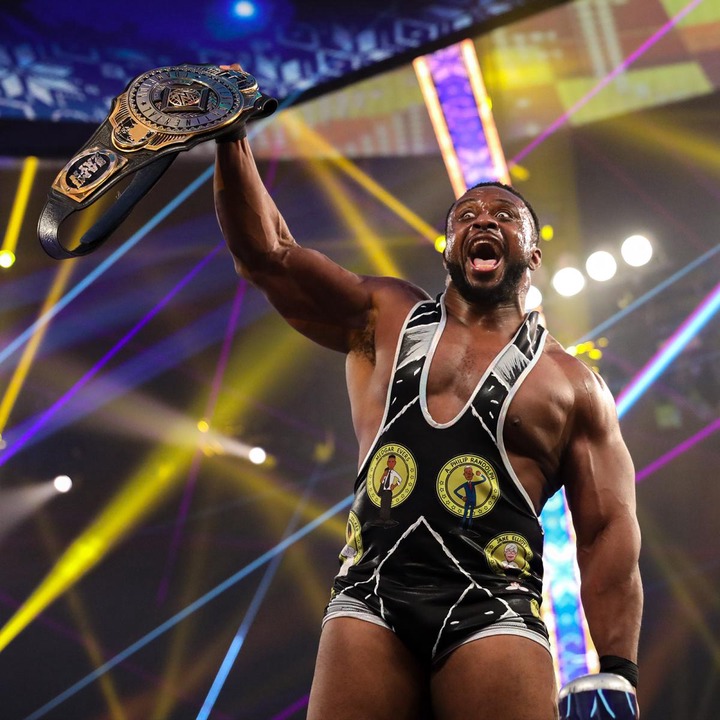 In a Lumberjack match between Sami Zayn and Big E at St. Petersburg in Florida which happens on the 22nd December 2020. Big E the lumberman cut off Sami Zayn to become the International Champion. The Big E has 2 reigns,103 days Held of title and 100 days recognized.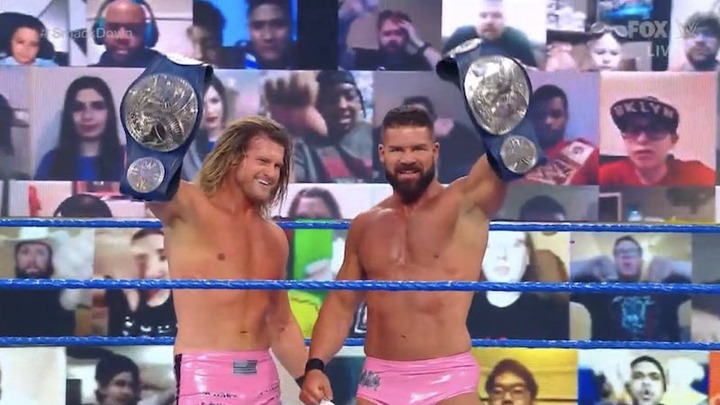 The current Smackdown Tag Team title is held by Dolph Ziggler and Robert Rood. They have 1 reign,86 days recognized and 86 days held of the titles. Ziggler and Robert won over Angelo Dawkins and Montez Ford Popularly known as the The Street Profits. This Smackdown match was live at St. Petersburg, Florida.
More Updates.....
Content created and supplied by: Rev.JefferyAnnohAcquah (via Opera News )