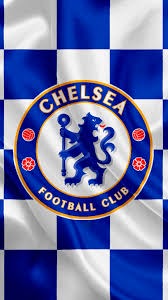 It is reported that French champions Paris Saint-Germain have extended their contract with Brazilian striker Neymar Jr.The move is also believed to be a way of getting one step closer to the signature of FC Barcelona captain Lionel Messi,whose contract with the Catalan giants expires in June.
Paris Saint-Germain are believed to be determined to sign Messi and it is possible that Neymar's reunion could be the bait to lure him.According to Mark,Neymar has agreed to sign a new four-year contract with the Champions League,meaning Messi will have to come to Paris if he is still reunited with his former attacking partners.
It is worth remembering that Messi publicly criticized Barcelona after the club agreed to a record deal which allowed Neymar to join PSG in 2017.Since then,he has wanted the club to return the Brazilian to no avail. Neymar tried to return in 2019 but the deal fell through. This is believed to be another reason for Messi's discontent at Camp Nou.
It is rumored that Neymar's new deal will keep him in the French capital until June 2026 and Messi has expressed his desire to leave Barcelona.There is a logical decision. Messi could choose to join PSG,one of the few clubs who could afford him if he left Barcelona.
I am very happy at PSG at the moment.Things have changed a lot.I want to continue next season in Paris and I hope Killian Mbappe plays well,Neymar said in a recent interview about his future.Mbappe has always been linked with club departures,but the current financial climate is holding back even the biggest clubs.It remains to be seen whether he will also complete an extension in the coming weeks and whether Messi will eventually travel to join the party at PSG.
Chelsea and Ex-Madrid Player
It was reported that Achraf Hakimi might move to the Premier League if the transfer window reopens in the summer.
The Moroccan star has changed his mind in Serie A this season and has played for Inter this season after leaving Real Madrid after two impressive seasons at Borussia Dortmund.However,Italy's burden has financial problems,partly due to the current pandemic.As a result,this 22 year old player might be able to make money after 12 months.
According to The Athletic,the Nerazzurri did not pay the first installment of £10 million (£9 million) in £40 million (£35 million) fees because of the Spanish giants.The deadline was reset in March.
With finances uncertain,clubs could be opened up for sale and reports suggest that Achraf could be opened for a transfer to the Premier League.It is estimated that Inter are ready to receive a fee of around £40 million.
There are two countries of interest from England,such as Chelsea and their city rivals Arsenal, who have watched the player before.Both outfits have been a fan of the years after he was said to have followed full-backs before his successful Bundesliga appearances.
The former Los Blancos ace has played 20 games for Antonio Conte's side this season,scoring six goals.After moving to the San Siro,Hakimi was more used on the right side of midfield and was boosted by his favorites.
Content created and supplied by: Pafekhai1 (via Opera News )