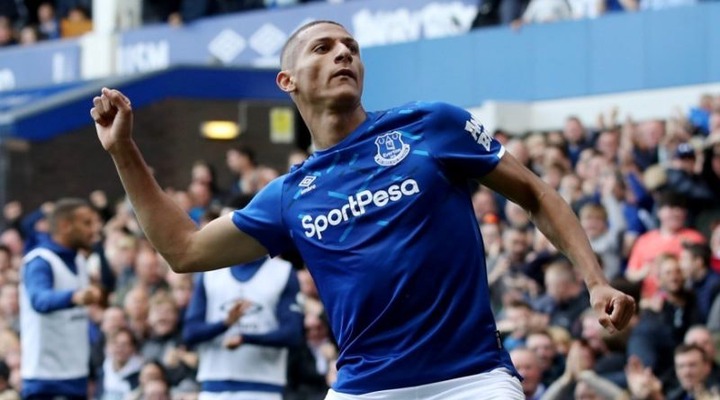 We need to pause for a second. In 1998, Ronaldo well, we still don't know the whole story, but he supposedly came down with some kind of illness before the World Cup final and yet still played in the match. He was a non-factor and France won, 3-0. Over the next few seasons he suffered a bunch of debilitating injuries. He missed the whole 2000-01 campaign, and then a good chunk of the 2001-02 season in the leadup to the World Cup, too. He came back for a few months, lit Serie A on fire, and then did the same thing in Korea-Japan. Then, for the final, against the methodical Germans, led by Oliver Kahn a man who is physically incapable of smiling, a guy whose face is chiseled with bark lines instead of laugh lines Ronaldo showed up with a tuft of ridiculous polygonal fuzz sitting on top of his forehead. He scored twice. Brazil won, 2-0, and apparently we're still making documentaries about Michael Jordan's milquetoast will to win rather than building monuments in honor of this specific moment.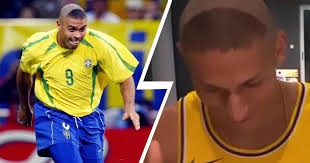 Anyway, that was the last we saw of the hair until Richarlison got bored during quarantine and gave himself the look. As Sam pointed out, the hairstyle is really a kind of Chelsea cut, just without the sideburns. In a just world, he said, the Chelsea cut would replace colored boots to designate a team's true number 10.
Amen. Forget Maradona or the competition with the Store-Brand Portuguese Ronaldo. This is where Lionel Messi needs to be looking. This haircut is how he finally wins a trophy with Argentina.
You know who has more international trophies than Messi? Richarlison. He started two games for Brazil at the Copa America last summer and scored a penalty. Is he the next Ronaldo? Not quite. Richarlison's follicular forerunner won his first Ballon d'Or in 1997, based on his age 20 season with Barcelona, when he scored 47 goals in 49 games at a rate of one goal per 90 minutes. Richarlison is 23, he has 37 goals in his entire professional career, and he's the second-leading scorer on the 12th-best team in the Premier League.
However, he's already got 19 caps for Brazil, he's already made one £35 million move (from Watford to Everton), and he reportedly would've made another £85 million move (from Everton to Barcelona) had his current employers not decided that he's actually worth more than the what would have been the 11th-highest transfer fee in the history of the sport.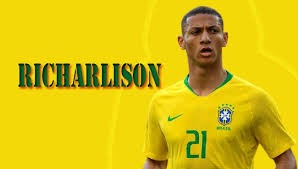 Richarlison has reached an interesting inflection point that so many promising young players do: He's produced at a high-level for a player of his age and he's produced at a high level for a player at a non-elite club. But can he make the jump to where he's just a player who's producing at a high level, regardless of the context. For now, he's certainly an interesting player. This chart, via Stats Perform, contains points for every 23-and-under player to reach at least 900 minutes in league play this season in England, Spain, Italy, Germany, and France. Aerial duels won per 90 sit on the y-axis, successful dribbles.
What you'll first notice is that guys who win a lot of headers tend not to dribble, and vice versa. Unsurprising, and it produces the L-shaped pattern. But there are a couple points two in particular that stand out from the rest. Circled in green is Borussia Mochengladbach's Marcus Thuram, and then in blue, yep, that's Richarlison. Few players are as active in the air and on the ground as him. Shall we call him.
Out of 100, Richarlison is rated as a 61 for aerial duels in open play, and he's a 92 for ground duels when he's the one with the ball. The only other Big Five players with at least 900 minutes played and a 60 in the air and a 90 on the ground this season are the Sheffield United duo of Enda Stevens and Chris Basham, Chelsea's Emerson Palmieiri, Nice's Dante, Union Berlin's Christopher Trimmel, the Best Player in the World (Adama Traore), and Cristiano Ronaldo.
Of course, as those names might suggest, interesting and effective don't mean the same thing. Dribbling well and winning a high percentage of headers only connect with winning if they're pointed in the right direction. This list of similar players determined by eight different stylistic factors doesn't inspire much confidence in Richarlisonian dominance at the highest level.
And really, neither does his production around the goal. Whether it's compared to the rest of the Premier League or his own 23 and under age cohort, his goals, assists, expected goals, and expected assists numbers all seem fine and not necessarily worthy of starting alongside Messi at the Camp Nou.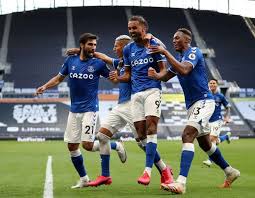 However, Richarlison has now played under three different managers this season, and he also plays for a team that has maintained less than 50 percent possession so far this season. Part of that is on him; he's a really poor passer 65-percent completion, only five outfield players in the Premier League are worse and he's been dispossessed 84 times this season, which is more than double any other Everton player and is only second to Wilifried Zaha (129) in the Premier League. Richarlison is creating 0.006 expected goals per minute Everton are in possession. That's better than Arsenal's Pierre-Emerick Aubameyang this season and is equal to what Sergio Aguero did for Manchester City last season. 
Attacking output and defensive quality ratings essentially, how much a player increases his team's chances of scoring and then the other way around Richarlison is one of only 14 strikers in the Big Five leagues (with at least 900 minutes played) who rate at least as a 60 (above average) in both. Some other names on the list. Timo Werner, Robert Lewandowski, Paulo Dybala, Sergio Aguero, and Kylian Mbappe. That weird combo of heading and running and losing the ball has still found a way to force him into much better company. Mbappe and Gabriel Jesus are the only other 23 and unders who meet both marks.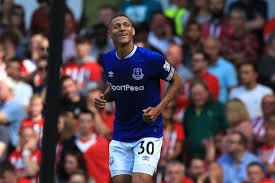 Richarlison turned 23 less than two weeks ago, so his peak years are still ahead of him, and it seems likely that he's only going to get better. He can play anywhere in a front four, and that combination of dribbling and aerial prowess poses a unique problem for opposing defenses. It also provides some interesting secondary attacking options for his manager; if Richarlison's marked by a smaller guy, just hit it up to him in the air; if he's got a bigger marker, then find a way to get it to his feet and let him try to run by. 
Except, for him to really be a consistent, starting attacker at a top, top clubs, he's gonna need to produce more around goal, though that might automatically come in a team with more of the ball and more talent around him. He's also gonna have to stop losing the ball so much; Barcelona's least-accurate passer is Luis Suarez, and he's still completing his attempts 75 percent of the time. Rather than blossoming into a superstar, Richarlison's most likely path might be as a super-utility player a guy who can play a number of roles, gives you something different off the bench, and doesn't take anything off the table on either end of the field. But hey, with that hair, Anything is possible.
Content created and supplied by: ndwuma (via Opera News )