Board member of Accra Hearts of Oak Dr. Nyaho Nyaho Tamakloe has taken a swipe at the head coach of the Black Stars, CK Akonor over his call - up brouhaha.
According to him, a coach who allows people to force players on him is not fit to be a national team coach.
"If a player can be forced on a coach and the coach accepts him, then the coach himself doesn't know what he is about.
If it is true that these things happened then it's highly unacceptable, it doesn't help the growth of football.
To me it's entirely wrong for anyone at whichever level to force a player on a coach.
We have had stories of this in certain local clubs and these are all serious problems.
If a national coach accepts a player that has been imposed on him then that tells you that the coach doesn't know what he is about and that is why many a time when foreign coaches come they have the free hand to be able to select and pick the players because you can't force players on them.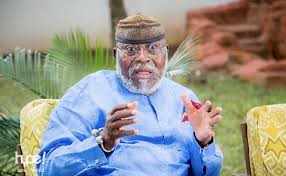 It could be something that have not been influenced financially by anybody but if you are a coach and you are worth your sort to make your own selection, somebody tell you that put this person in and you do that, you are not qualified to be a national coach because you cannot do that to a foreign coach." He told Gye Name Radio in Kumasi
Content created and supplied by: SirObanji (via Opera News )