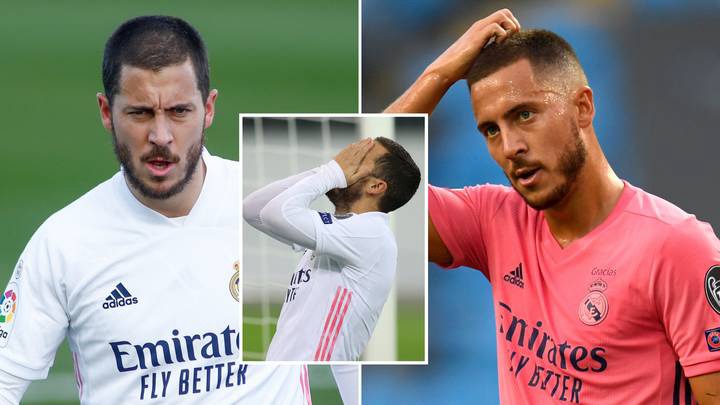 After being Real Madrid top deal in 2019, things have not been easy and smooth for the 30-year-old playmaker, especially when he stands in a difficult decision as to whether to go for another ankle surgery or not.
Eden Hazard stay in Santiago Bernabeu has been a challenging one and now he is expected to have a bed in the treatment room. His current injury happens to be third and this has caused a stir in the camp and across social media leaving the manager in a baffled state.
Following the bits of advice from all angles telling him to go for surgery as it stands as the only best option especially for him to feature in the EURO Cup, Hazard's doctor has warned that he may never play football again if he undergoes another ankle operation.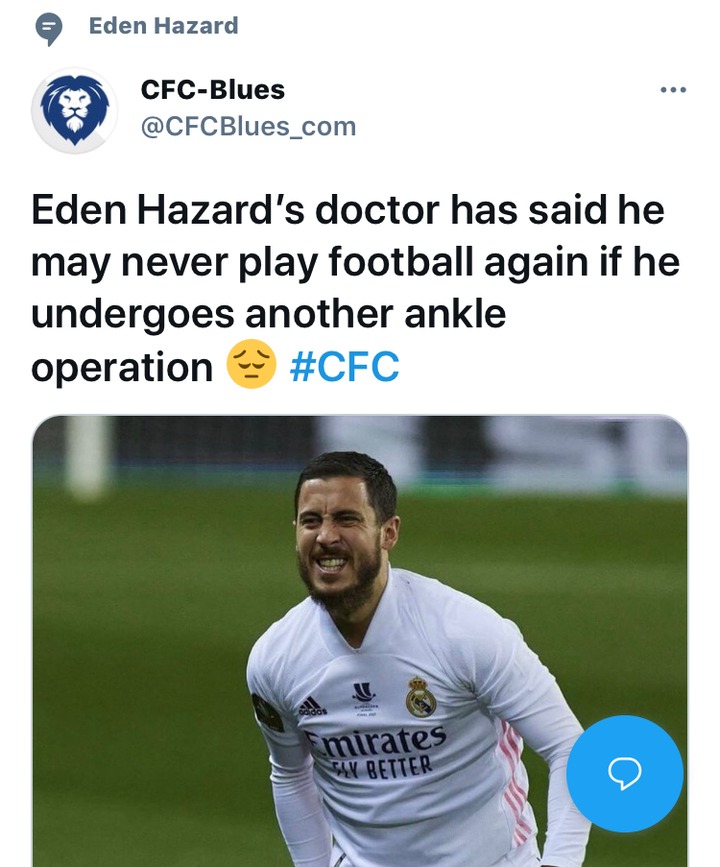 The information was shared on the Chelsea fan page on Twitter and the fan base didn't hesitate to give their token on the matter.
As has always been, social media still stands as one of the smoothest ways to share your views, opinions and feeling free in as much as the matter is made is public.
Indeed Chelsea fans have impressed the world about their love for the playmaker and wish him back to the bridge.
See how the fans reacted to the tweet: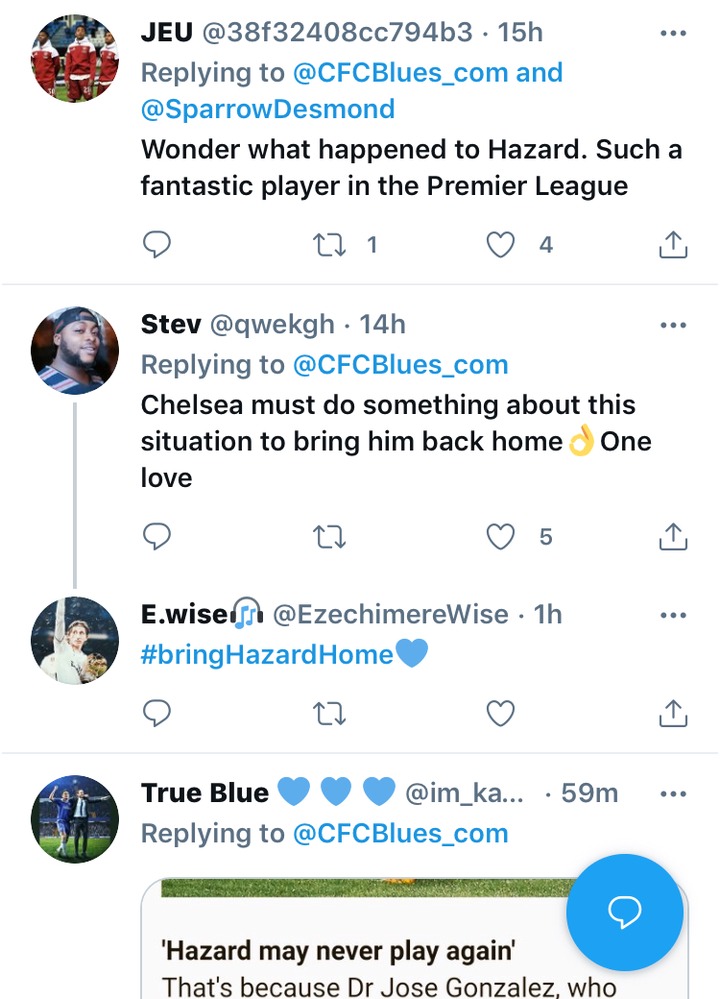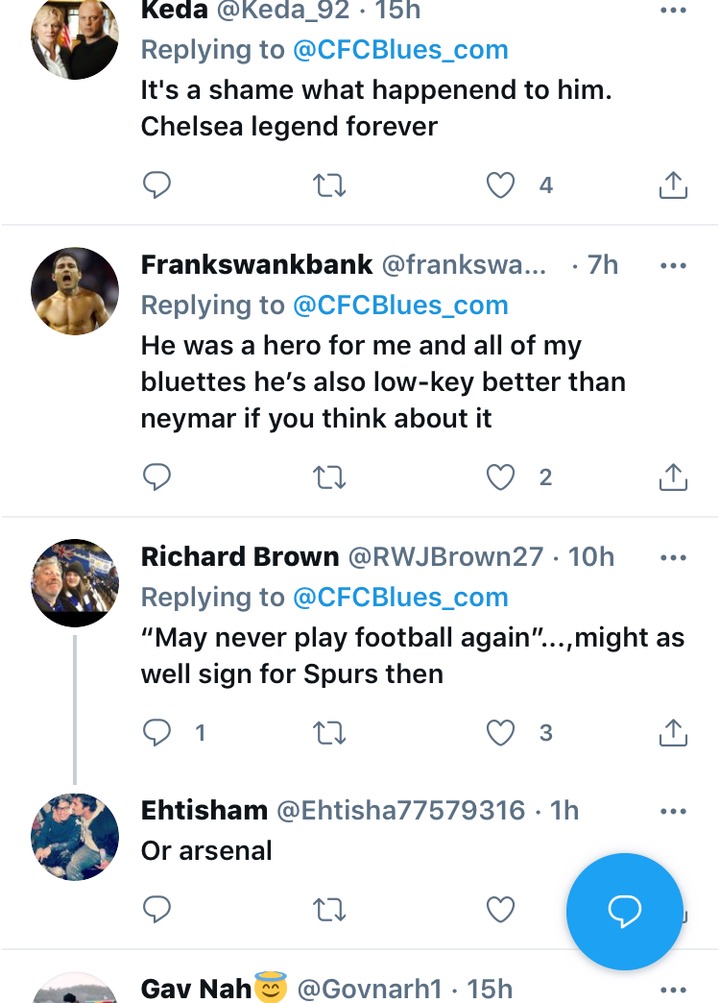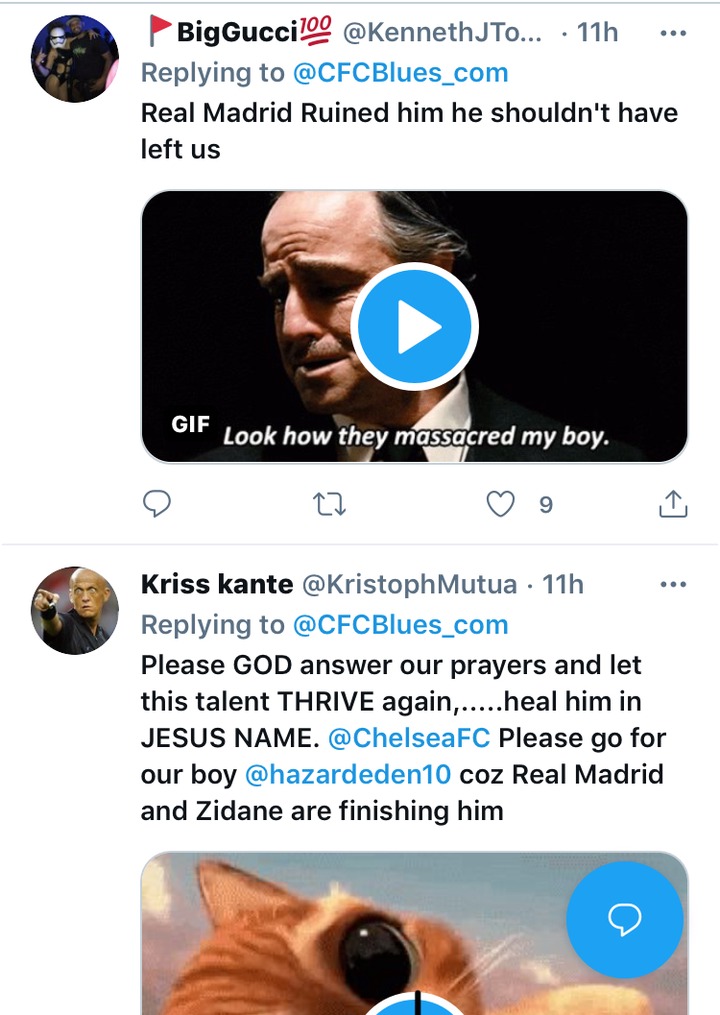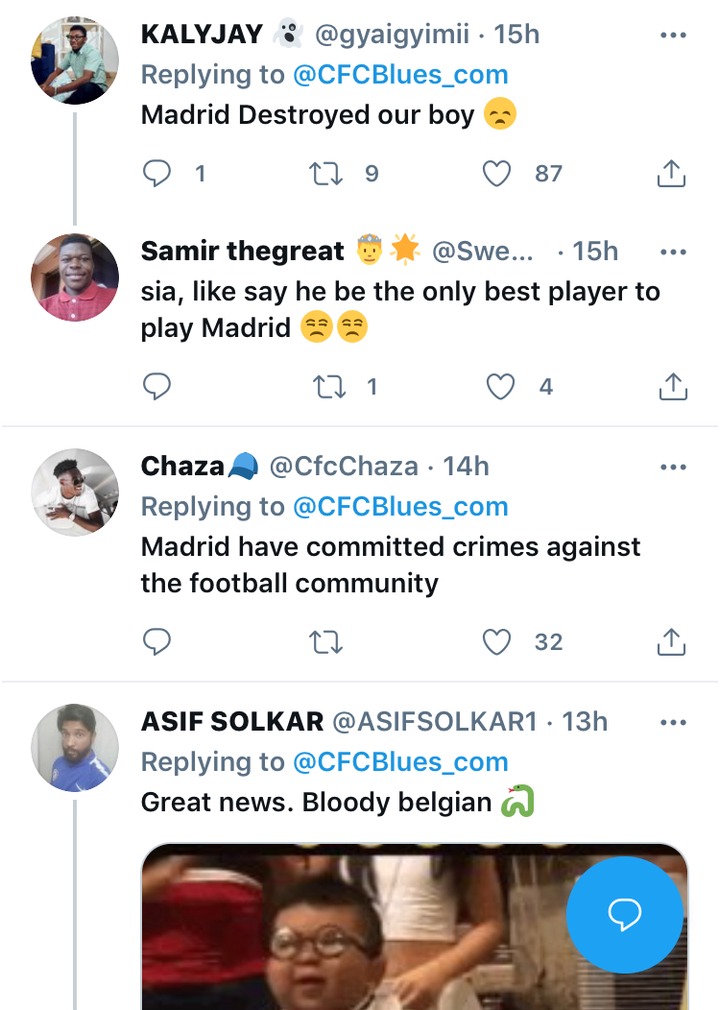 It is not only the fans who are perplexed as to what might be happening to the stardom. His manager has also shown has baffle he is about his situation and has shown a positive hope on the matter.
"Something's up because he was never injured in his entire career [before joining Real] or there were very few injuries. We want to help him and hope he's back as soon as possible. They're things that I can't explain. I want to be positive and hope that it's not too much of a problem." – says Zidane
He continued "We're going to try and figure out why it's happening but right now we can't explain it."
What is your view on this issue?
Please leave your comment below. FOLLOW and SHARE for updates.
"Photos used for illustrative purposes only"
Content created and supplied by: Esiama (via Opera News )