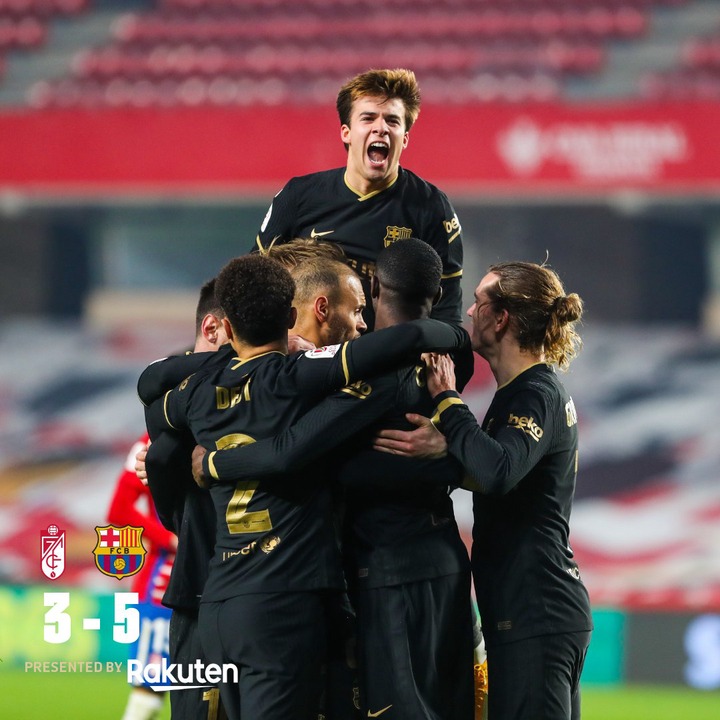 The Copa Del Rey Quarter final match between Granada and Barcelona last night will live to be remembered for ages! What a night! And what a game!
Ronald Koeman surprised many by fielding a strong line up in the match. Many criticized him for that and I'm sure he might be feeling justified right now. Any other thing beside a strong line up would have been different for them. Barcelona went behind against the run of play in the first half. As if they had been fired up to overturn the scoreline, they conceded again, in a fierce counter attack from Granada. Barcelona kept fighting and pushing and the clock kept ticking. Alas, past the 85th minute and still there was no change in the scoreline, with barely 5 minutes of regular time left to play, one would be forgiven for thinking the end had come for Barcelona. But this team has many lives. You kill one, the others will still be alive to hunt you. I mean, when was the last time you saw Barcelona comeback from 2 goals down with less than 5 minutes of play? It doesn't often happen but here, it did.
First Griezman! He had one of, arguably, his best matches in a Barcelona shirt last night. The angle from which he met the cross from Messi to put Barcelona one goal into the game was amazing. His link up play with his other mates was excellent. It is not far fetched to say Griezman is finally back.
Then Messi. Do we need to say more? In 2012, Barcelona defeated Granada with this same scoreline, with Messi scoring a hatrick. Yesterday was not a day of goals for him, but the Argentine maestro created 10 big chances for his teammates. Infact, Messi was the driving force in the match. Everything went through him. No wonder he had a perfect rating at the end of the game.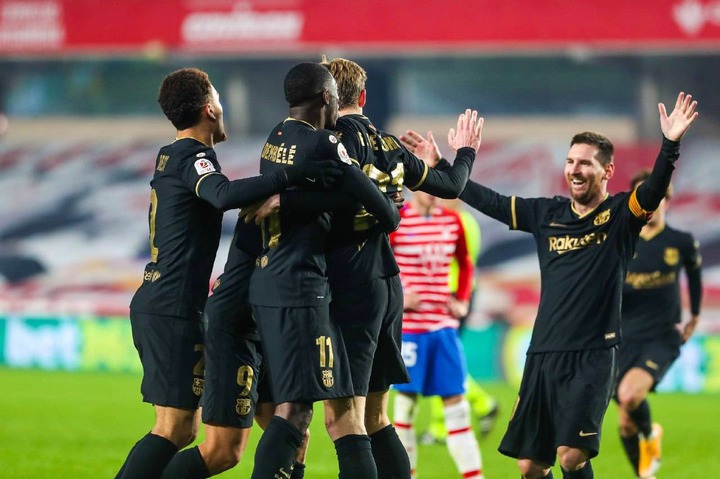 Time will not permit me to talk of Alba, De Jong, Dembele, and Puig. These guys, on any day, are life lines for Barcelona. Any of them, having a great day, is danger for the opposition. Gone are the days when stopping Messi cripples Barcelona. But here me out, this Barcelona has got many lives! Into the Semis they go!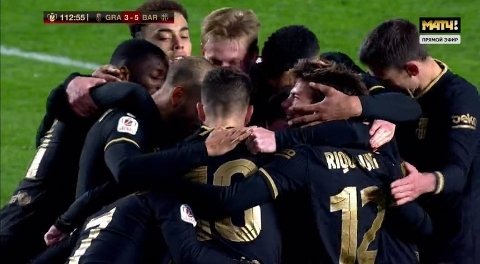 Do you think Barcelona can win a silverware this season? Let me know what you think in the comment section. You can also like and share to others as well. You can also follow me for more exciting stories if you enjoyed this one.
Content created and supplied by: EddyMauris (via Opera News )