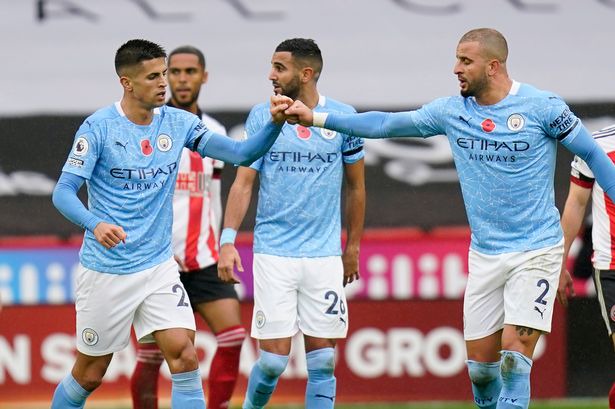 Manchester City are currently top of the Premier League table surpassing their city rivals Manchester United, who currently sit second on the table by 7 points. They are currently in their best form this season and are arguably in a race to make a quadruple their own.
Their defense has been very instrumental in their latest run of wins. Their defence has of late been able to shut their gates and have also contributed highly in the attack.
Two players who have been key to the team this season is Joao Cancelo and Kyle Walker. The two full backs have shown the world the beasts they can be on the field of play.
The form of Cancelo and Walker has closed the door to Angelino returning to the club. Angelino couldn't make the right back position his own when he was promoted to the team's first team, making just 15 appearances for the Cityzens.
He was moved to RB Leipzig on loan and has made a very good impression in the Bundesliga giant's shirt. He has contributed in defence and massively in attack.
Even though he is appreciated by the Manchester City hierarchy, a move back to the club is unlikely because both Cancelo and Walker are higher up the pecking order and holding him will be a waste. They may let him go for a fee around 16 million Euros and the RB Leipzig boss is reportedly keen to make the full back's spell at the club permanent.
Content created and supplied by: MacBeastSports (via Opera News )