Summarization Of President Akufo-Addo's 17th Address to the Nation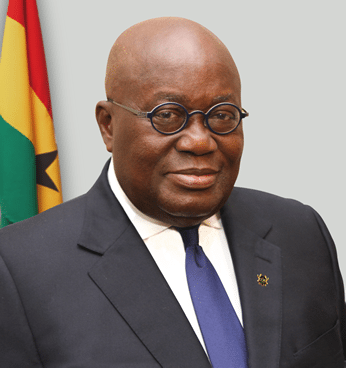 The President of Ghana, President Addo Dankwa Akuffo Addo addresses the Nation on Measures Taken to prevent the Coronavirus pandemic and this is the 17th he addresses the Nation.
He started addressing the Nation when we recorded our first two cases.
In the 17th Address, he said we Ghanaians have made significant progress in combatting the disease giving all thanks to the effectiveness of the measures put in place by government, the cooperation and our support and most certainly The most High God.
He accented on our current recorded cases where he airs that the active cases still stood at 1,847 though it has considerably reduced to 507 as at Friday, 18th September.
He then emphasized on the directives put in place to prevent ourselves from contracting the virus, saying we must be even more disciplined in our adherence to the personal hygiene, wearing of mask and social distancing.
He continued with the operation of airlines, where he made it known that 16 out of 23 airlines that operated in Kotoka prior to it's closure have commenced flight from and to Accra. 19th September, a total of 10,061 have been tested at the Kotoka International Airport.
Until 14th December, wearing of Nose Mask must be mandatory and Law enforcement agencies are required to ensure directives is respected by all, he said.
He said, the government has taken the decision to allow the resumption of Training in all contact sports, taken into consideration the imminent participation of national team in international competiton.
Ghana premier league and division one will restart on 30th October with a full regime of testing of players, technical and management staff.
Spectators won't be allowed on training grounds, and when the main competiton starts, seating at all stadia will be reduced to 25% to ensure social distancing and wearing of mask will be mandatory.
The restart of all other sporting competition will be determined on a case by case badis, pending consultations between the Ministry of Youth and Sports and the respective sports associations.
Private burials, still with a maximum of 100 persons to be performed. Borders by land and sea still remain closed to human traffic till further notice.
All pubs, beaches, cinemas and nightclubs still remain closed till further notice.
He then urges all institutions that have been cleared to function to continue to do so.
These are the main issues and information President Akuffo Addresses the Nation on.
Please don't forget to Like and follow me for more Updates.
By Barbs.
Content created and supplied by: BarbsOnline (via Opera News )