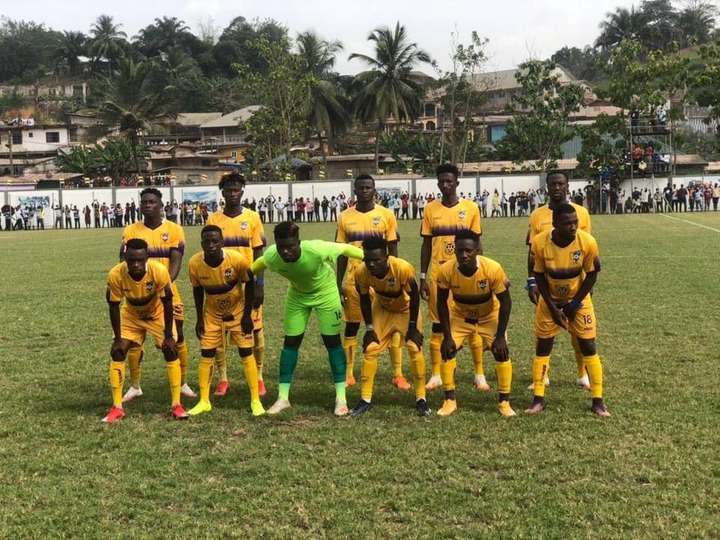 The world had little to worry about, till the outbreak of deadly coronavirus. The virus did not only take away precious lives of loved ones, but also halted economic activities in every part of the globe. Ghana, which does not live in isolation, is greatly hit by the pandemic. One of the areas of live, which continues to suffocate, due to the virus is Sports. In Ghana, last year, football endured a turbulent period from March. 
Football resuscitated in Ghana late last year. The decision to play did not arrive on a silver platter, as divergent opinions were shared by many. 
What Next?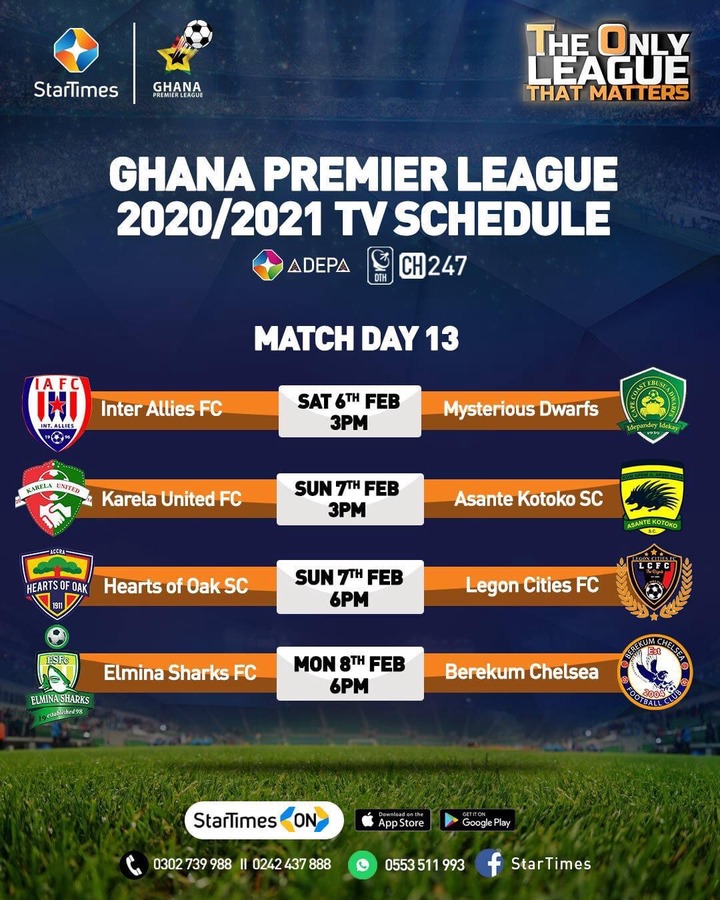 The Ghana Football Association did not relent as they argued behind the scenes, the need for supporters be allowed to watch the game in various venues across the country. 
Their efforts came into fruition following the announcement by Government of Ghana, through the Sports Ministry, to allow a quota of fans back to the stadium.
Ghana Football Association, after expressing appreciation, made an avowed commitment to ensure adherence to Covid-19 safety protocols in all stadia. 
Has The GFA Shown Any Commitment So Far?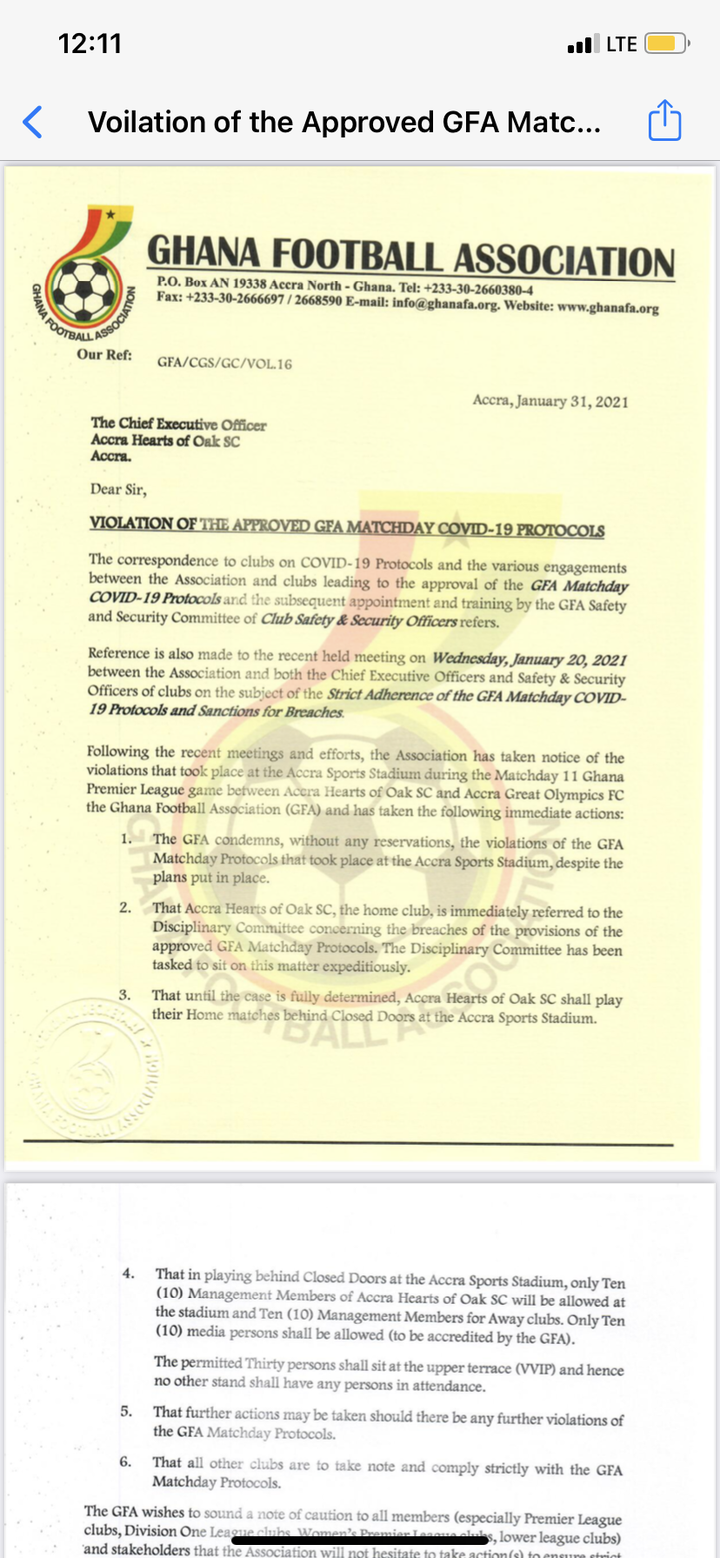 Following the lift of ban on supporters, the Ghana Football Association briskly organized clubs and gave measures on how to avoid the spread of the virus on Match Day. The training has taken on many occasions.
Clubs have been given enough education to be imparted on to their supporters on game days. 
During a live telecast of Accra Hearts of Oak - Great Olympics week 11 game, supporters flouted COVID-19 safety protocols, that is, no social distancing. 
Proactively, the Ghana Football Association directed Accra Hearts of Oak to play their next home game behind closed doors and referred the case to the Disciplinary Committee for an expeditious hearing. 
That decision was met with a profuse commendations to the football governing body. 
On Wednesday, the Ghana Football Association, as part of its commitment to ensure strict adherence to match day safety protocols, charged match commissioners to pay a critical attention to safety measures at various stadia. 
As if that was all, Medeama hosted Accra Hearts of Oak in a week 12 fixture in Tarkwa, a game which was televised. From all indications, there was a complete disregard for social distancing at the Akoon Park. 
Whilst the game was in session, the Ghana Football Association was busily preparing a sanction letter to the home side, Medeama.
They have been directed to honor their next home game behind closed doors.
Remaining clubs are to take a clue from this, serving as a deterrent to them. 
In the sanction letter served both Accra Hearts of Oak and Medeama, the GFA in earnest condemned in no terms the violations by these clubs.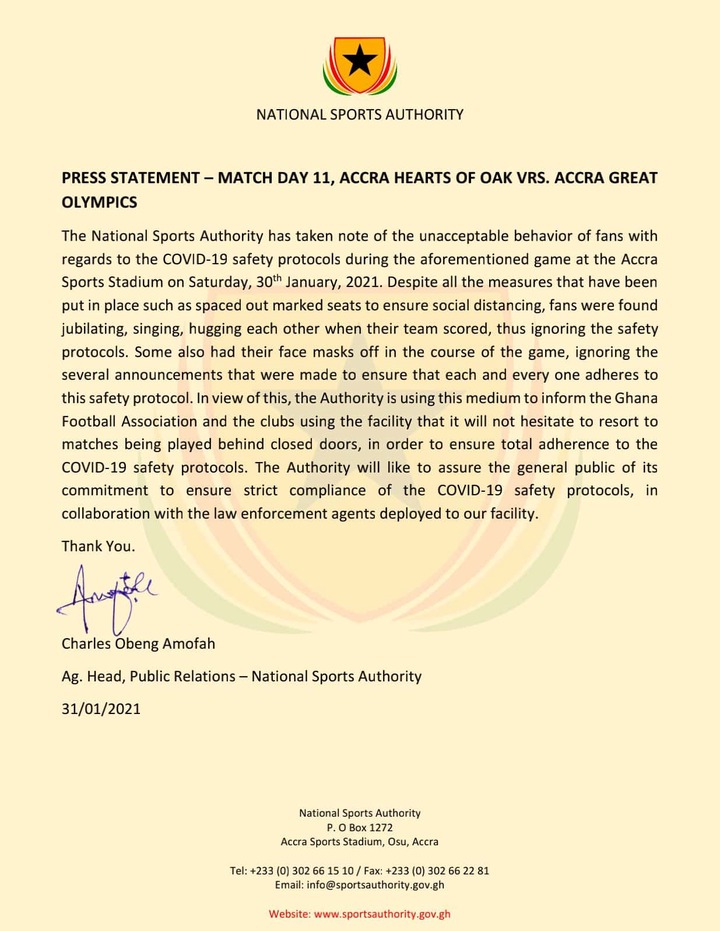 If not for anything, per all indications, the Ghana Football Association has demonstrated an unwavering and irresistible commitment to adhere strictly to all Covid-19 safety protocols. 
By this, the FA is not going to condone any act that will contribute to the surge in Covid-19 cases in Ghana. 
Swift response is all that matters, and that has not eluded the Ghana Football Association. 
The Ghana Football Association can only be patted at the back, and urged to continue swift delivery of COVID-19 sanctions, which will see the game thrive and enjoy immunity from any future ban. 
BY: ABDUL - JALILU 
Content created and supplied by: Abdul-Jalilu (via Opera News )