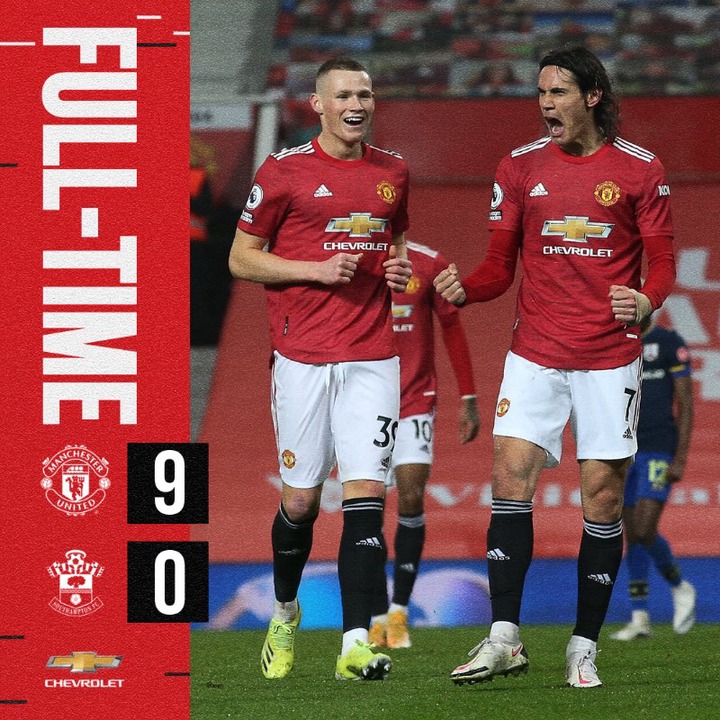 Manchester United on Tuesday made sure they give each Southampton player a goal as gift before going to the dressing room.
United played thier midweek game against Southampton at Old Trafford which saw 9 trilling goals being recorded.  
Unfortunately Southampton were numerically disadvantaged as two of thier players were sent off.(Jankewitz in the 2nd minutes and Bednarek in 86 minutes) The first came at the early part of the 1st half, that is in the 2nd minutes truth a rough tackle on Scourt. The later came at about 5 minutes to end the game.
Although there were a lot of issues concerning the 2nd red, at the end it was the referee's decision. United might have pounced on that and humiliated the visitors a hooping 9 goals. 9 players left for the visitors and 9 goals, was that a gift of goals?
United is the only team which has scored 9 goals against a follow team twice. The first came against Ipswich in 1995 and the recent one against Southampton. The only club that did one the last time was in 2019 and that was Leicester as they hammered Southampton again.
The Reds goals were scored by Aaron Wan-Bissaka, Cavani, Martial's brace Rashford, McTominay Bruno, James and an own goal by Bednarek.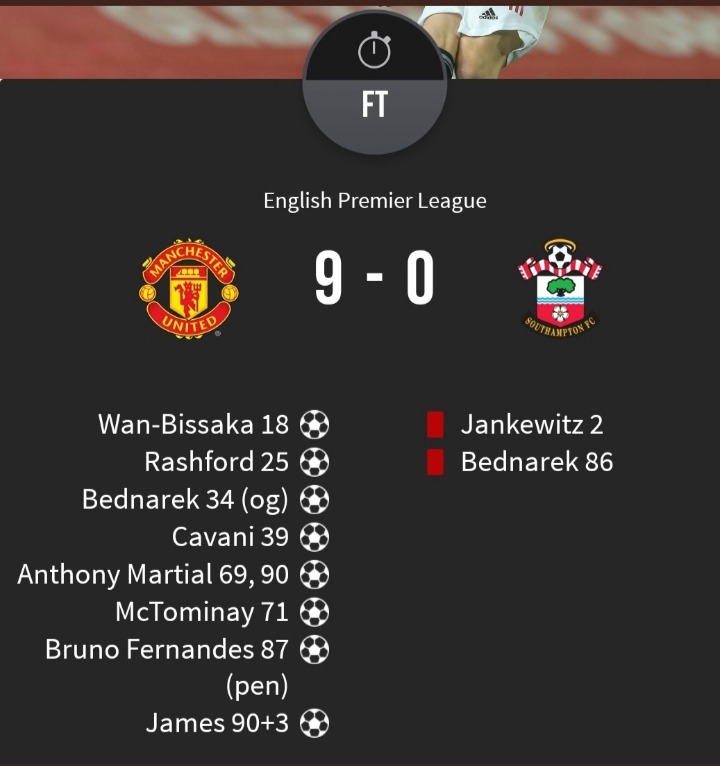 Marcus Rashford is now looking to either equal Beckham's goal of 85 and then look at Christiano's 118 and all time goal scorer Rooney of 253 after going 83 and Cantona.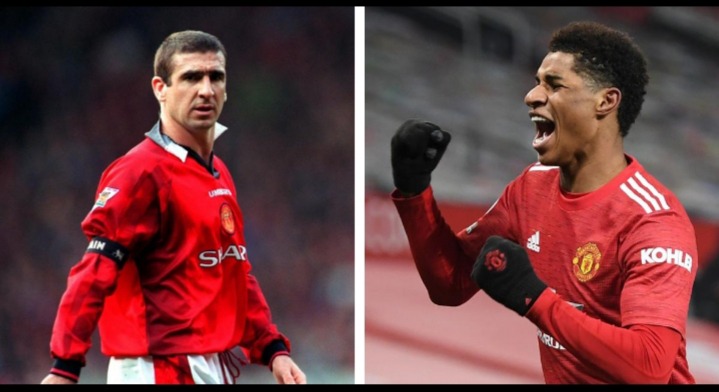 The fans expressed thier happiness and joy after match.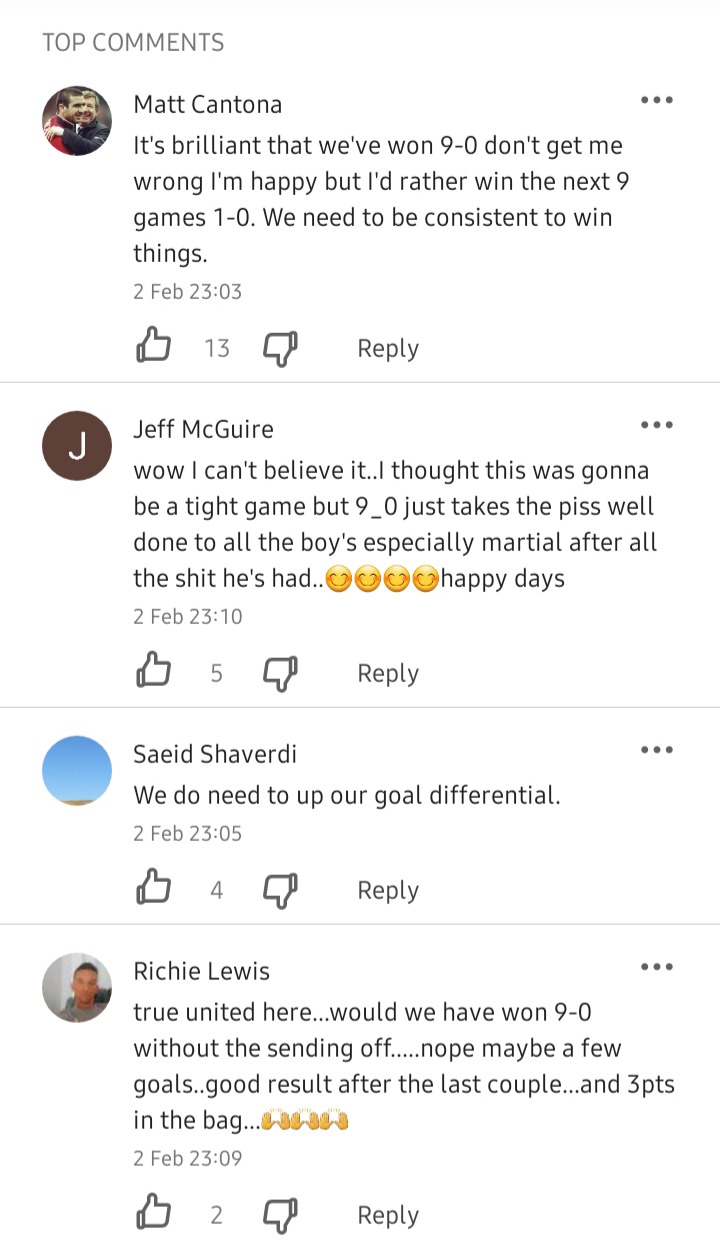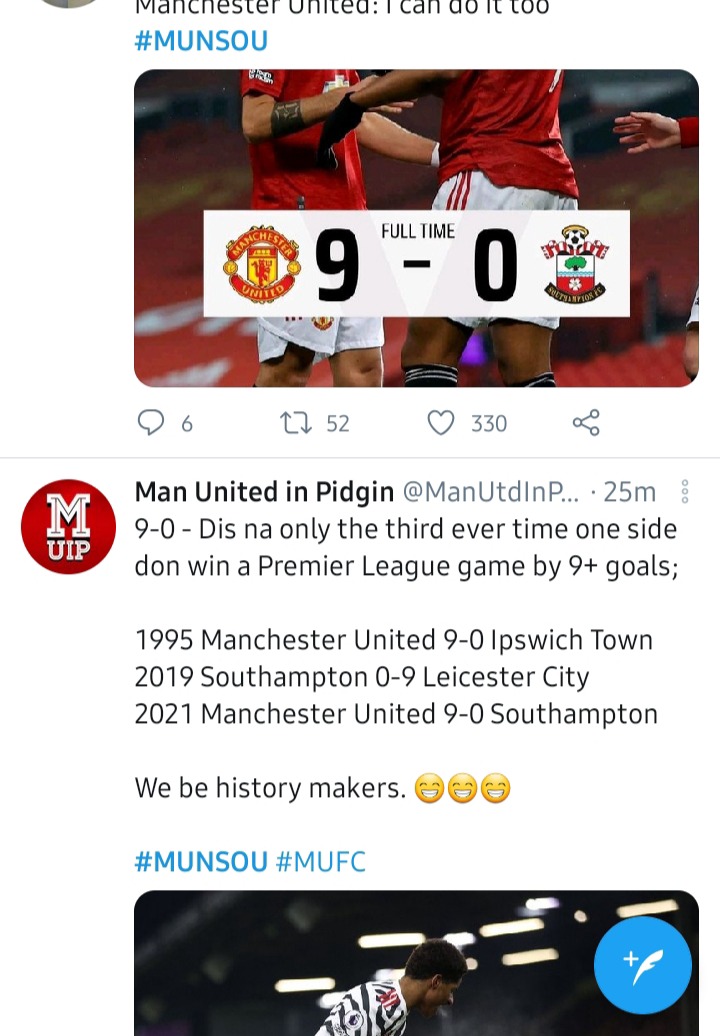 Manchester United now move to 2nd as they show that, they can also contest for the cup.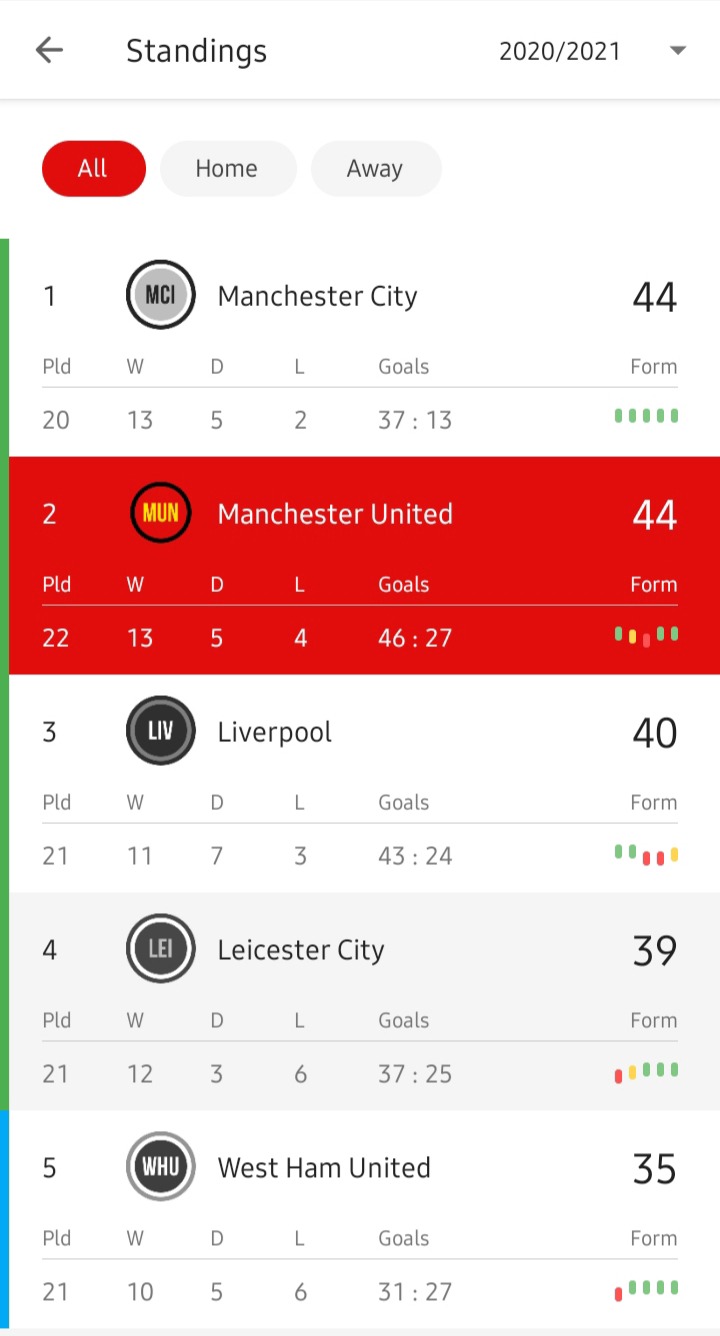 Content created and supplied by: Meek24meek (via Opera News )