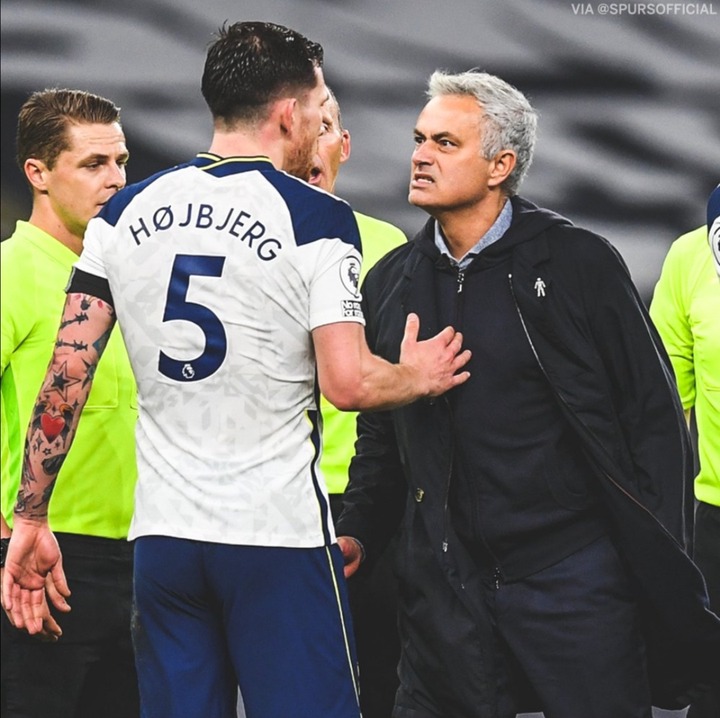 Jose Mourinho marked his 1 year anniversary as the manager of Tottenham Hotspur in a grand style with a two goal win over his rival Pep Guardiola.
Goals from Tottenham's talisman Heung-Min Son and and Giovani Lo Celso in the 5th and 65th Minutes saw Peps Men dip to 10th position after 9 games.
In a shot which was captured during the match, Jose Mourinho was seen having a chat with Danish Midfielder Højbjerg.
From the look on his face, Mourinho doesn't seem happy despite being two goals up and it seem he wanted more from the player.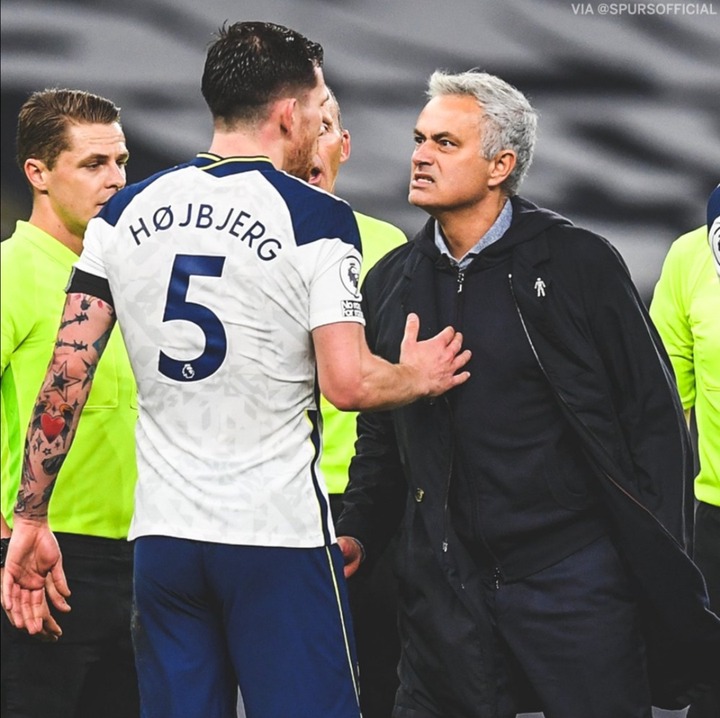 We would like you to look carefully at his facial expression talking to his player and guess what Mourinho was saying and leave a comment below.
Did Mourinho's Men deserve the win?
Or Manchester City was the better side?
Let us know about that in the comments session too.
Stay tuned for more.
Content created and supplied by: Abrantie22 (via Opera News )