The following article is a true life incident. Watch the video here.
According to Wikipedia, "an orc is a fictional humanoid monster akin to a goblin. It is a brutish, aggressive, ugly and malevolent race, contrasting with the benevolent Elves and serving an evil power, though they share a human sense of morality."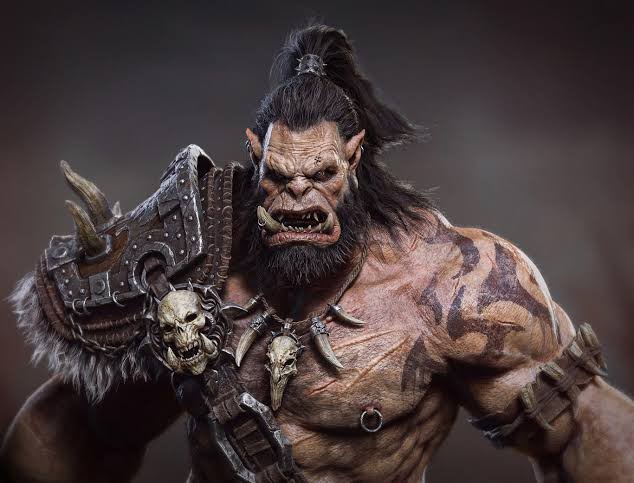 This fictional creatures were used in movies like Lord Of The Rings, War Craft and many countless others.
Orcs are also used in fairy tales along with elves.
The following tells a story of a man who went on a body modification in an attempt to make himself look like a real life orc. This man calls himself an "Orc".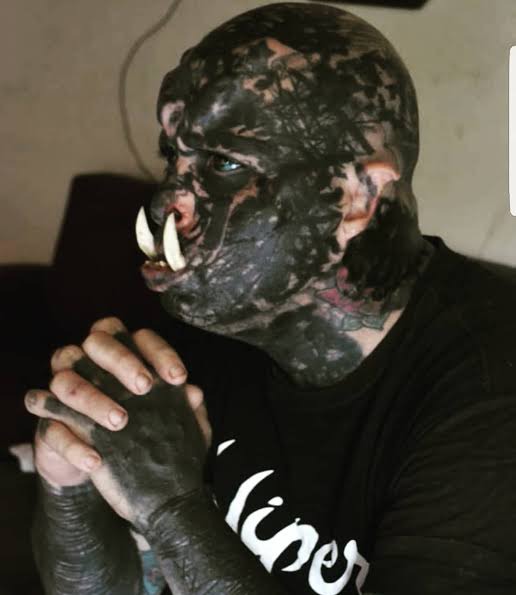 Before we proceed, please subscribe to my channel to get daily interesting discoveries.
Rico Souza is a Brazilian citizen who looks quite unusual. Eighty percent of his body including his face was covered with tattoos. However recently he came up with another original idea: to turn himself into as he calls it "infernal orc".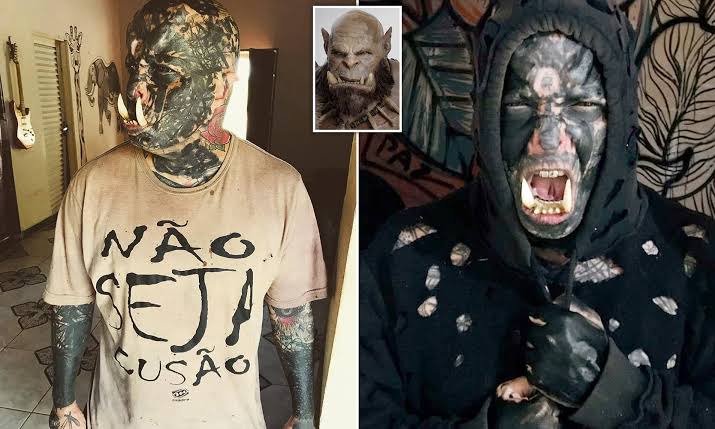 Well he pretty much nailed it. Don't you agree for the sake of his goal, Rico went through ten painful body transformations.
Let's name just a few.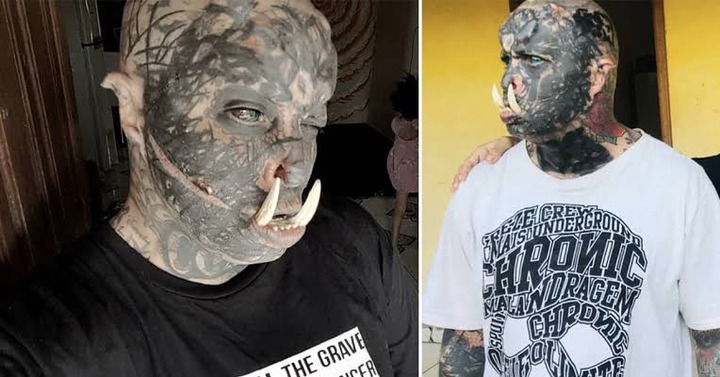 He had the white of his eyes painted black and his tongues split and implants puts into his head to resemble horns. In addition, he had subdermal implants putting his hand in his leg burned in with a magnifying glass. According to him, that was the most painful procedure.
It is scary to even imagine how he must have felt right.
Well the highlight of the image is huge fangs. Rico transformed into an Orc with the help of his wife who also looks pretty unusual.
Now the guy scared people on various events but for some reason his own daughter is not afraid of him.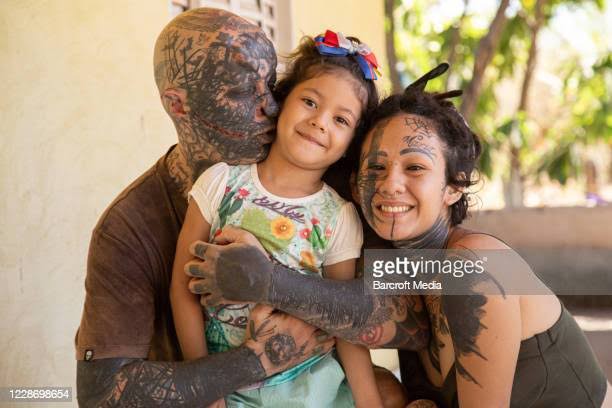 Why so many people are trying to go on a plastics surgery to make themselves look better, Rico is thinking otherwise...and that is quite unusual.
What do you have to say about Rico, write it down in the comment section.
Content created and supplied by: universal_news (via Opera News )