Former Real Madrid superstar Cristiano Ronaldo has been hailed as the greatest finisher of all time ahead of the first leg of Juventus' round of 16 clash with Porto in the UEFA Champions League (UCL)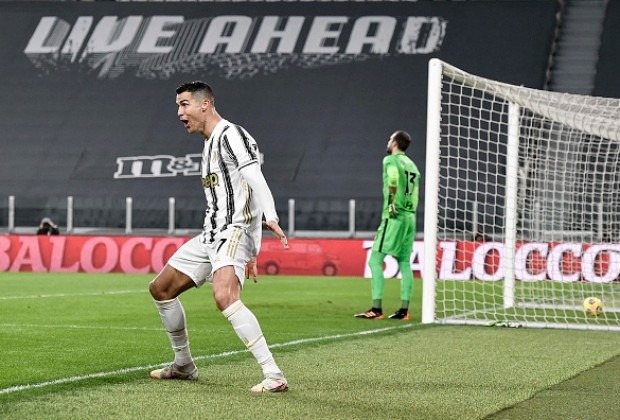 The Portuguese superstar is widely considered among the best players football has ever seen, having scored 763 career goals since bursting on the scene with Sporting Lisbon. 
Ronaldo's former teammate Andrea Barzagli is among that large fanbase, and the former Juventus defender, who retired in 2019, has now claimed the 36 year old is the best finisher ever.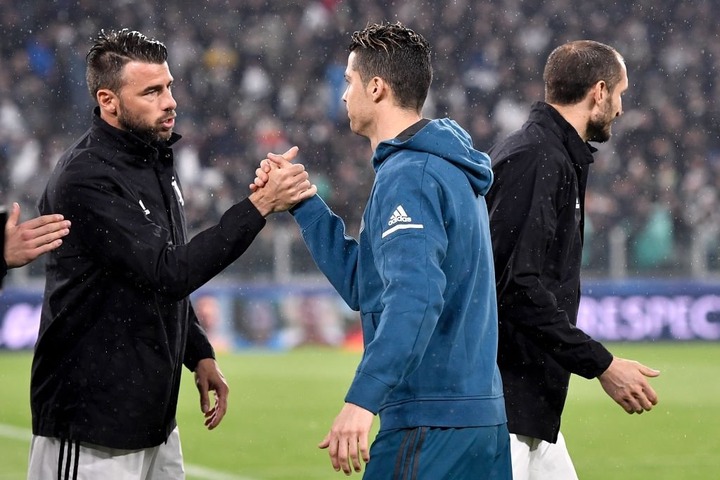 "(Ronaldo) is the best finisher of all time. He scores goals for you in all different ways. 
"His goals record says it all. His wickedness and his hunger are incredible things." He said this on his Twitter page.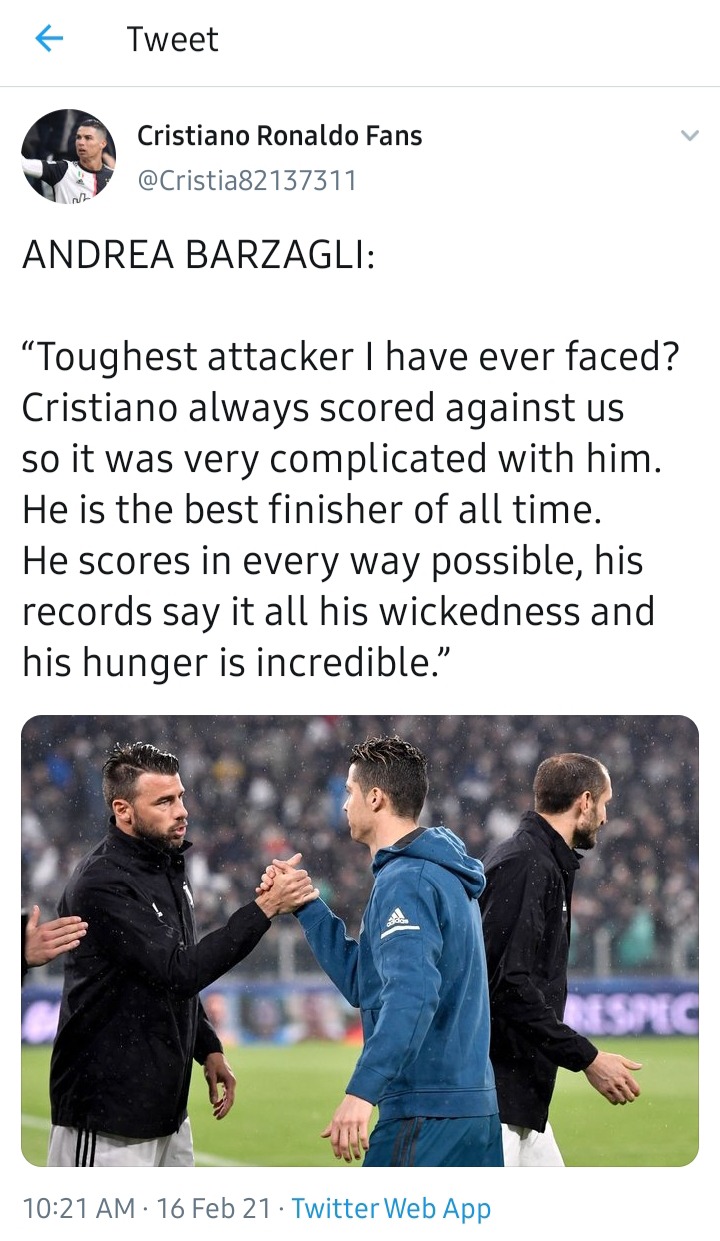 With Messi failing to power Barcelona at Camp Nou, what will be the faith of Ronaldo as he faces Porto?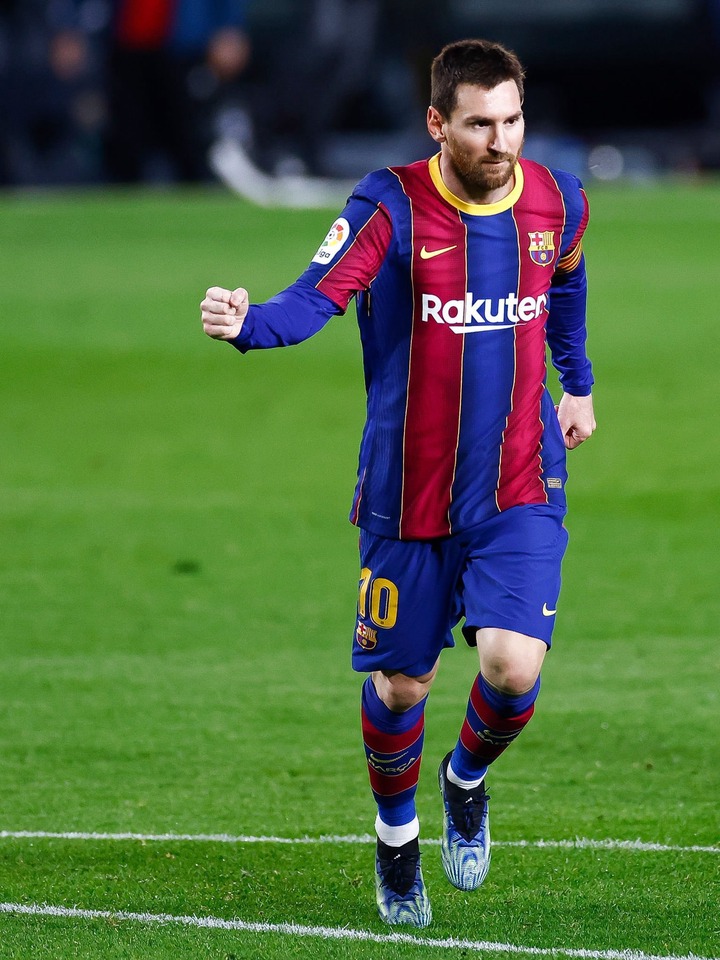 Ronaldo will set another Record if he is able to carry Juventus to the next level and then progresses to win the UEFA champions league this year.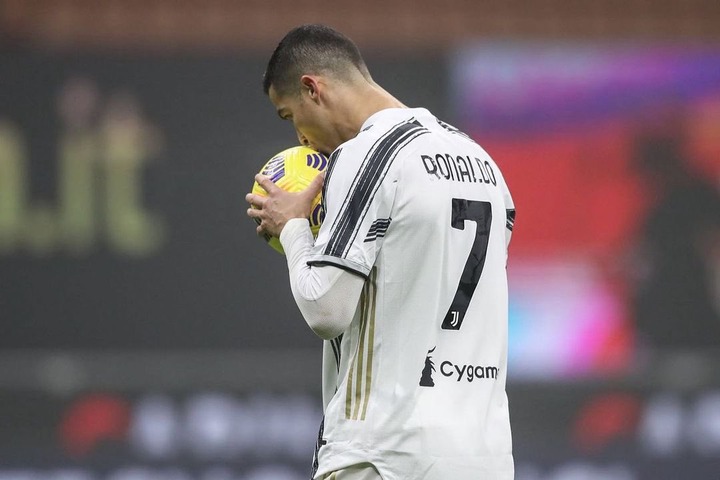 Most fans believe this is the time to proof that he is indeed the real G.O.A.T
Can he power his team ahead today? 
 Or another star will far again
Content created and supplied by: Meek24meek (via Opera News )