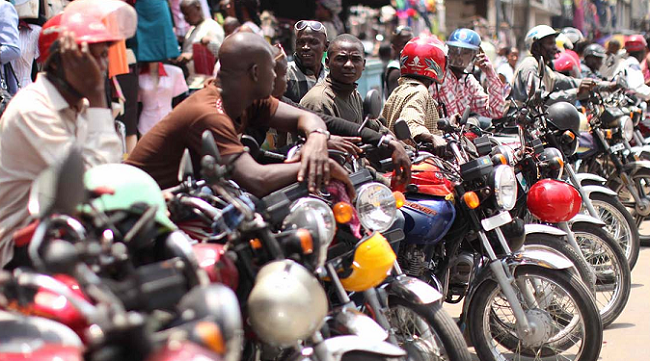 Motorbikes have been deemed very dangerous. Motor accidents are scary and often fatal. This discourages a lot of people from riding one. The scare of losing a tooth or a limb. Yes, I get it. But some enjoy riding bikes.
People ride motorbikes for pleasure others use them as a private means of transport. In Ghana, you will find an additional usage of motorbikes. It is used for commercial purposes.
Okada as we call it has contributed to many accidents leading to several fatalities in the country. Many stakeholders have called on the government for a total ban on its usage as a means of transport. Luckily there is no ban imposed on private usage of it.
Today we are going to move our focus from the negatives. This article is going to shed more light on the benefits of riding a motorcycle.
Riding motorbike;
1. Provides healthy stronger knees and thighs. The last thing you would want is to rely on walking gear to walk in your old age. Good knees are lifesavers. Motorcycle riders hardly experience knee problems. This is because riding helps in strengthening the thigh muscles. This helps keep the knee elements intact. It is a good pain relief for those who have knee problems.
2. Improves core strength. Motorcycle riding helps in strengthening the core muscles at the abdomen and back. While the rider tries to maintain the balance, the effort he or she makes affects building stronger abdominal and back muscles. This is why the rider feels a sore back after riding a motorcycle for a long time. Riding a motorcycle also helps in strengthening the muscles and joints from the neck to the pelvis and thanks to all these stronger muscles the posture gets improved.
3. Increases insulin sensitivity. Insulin is an important hormone that controls many bodily processes. However, problems with this hormone are at the heart of many modern health conditions. That is why insulin sensitivity should be kept high.Motorcycle riding is a low-impact exercise, so riders have improved insulin sensitivity for up to eight hours after a ride, which in turn promotes weight loss.
4. Increases calorie burning. Doctors always advise us to keep our calories in check. Riding a motorbike is a nice way of doing exactly that. It involves a lot of activities i.e steering, applying brakes, racing against winds, and changing gears. These require a lot of physical and mental activities which is in a way a form of exercise. That is why you get so tired after riding a motorbike.
5. Improves neck strength. If you wear a helmet and your bike has the correct handlebars, seat, and footpegs, riding can be as beneficial as a chiropractor visit. Reilly found that strengthening her neck muscles in this way served to pull her neck vertebrae back into alignment and back into the proper curvature. The key is to get the adjustment correct; riding with a poor fit can cause back pain.
6. Improves mental outlook. Riding a motorcycle releases the almighty endorphins that serve to boost mood and improve the outlook. Time in the sun also ups your Vitamin D exposure, which is a mood enhancer. Luckily we the sun shines a lot in Ghana.
Get yourself a motorbike if you can afford it. Ride safely always. Always remember that completing a journey in one piece is more important than how fast you can complete it.
Content created and supplied by: SiarkoBlog (via Opera News )