No doubt Luiz Suarez is a prolific striker.
His movement on the ball, his off the ball movement, his antics, his anticipation, and his finish.
He has almost all the qualities you would want in a striker.
As a prolific goalscorer, Suárez has won two European Golden Shoes, an Eredivisie Golden Boot, a Premier League Golden Boot, and the Pichichi Trophy.
He has ploughed his professional trade from Nacional in Uruguay to FC Groningen & AFC Ajax in the Netherlands, Liverpool in England and in Spain for both FC Barcelona and Atletico Madrid where Lionel Messi and Christiano Ronaldo have dominated the scene for more than a decade but he's still managed to make his mark.
The Luiz Suarez Effect
Suarez left Barcelona to Atletico Madrid at the close of the 2019/2020 football season and it has been no turning back for him.
He got a brace in his debut match against Granada and has bagged home 16 goals in 22 appearance in all competitions.
So far this season, Luiz Suarez has helped Atletico Madrid sit comfortably at the top of the Laliga with 54 points and two games in hand. A feat which is very difficult to achieve due to the dominance of Barcelona and Real Madrid in the Laliga.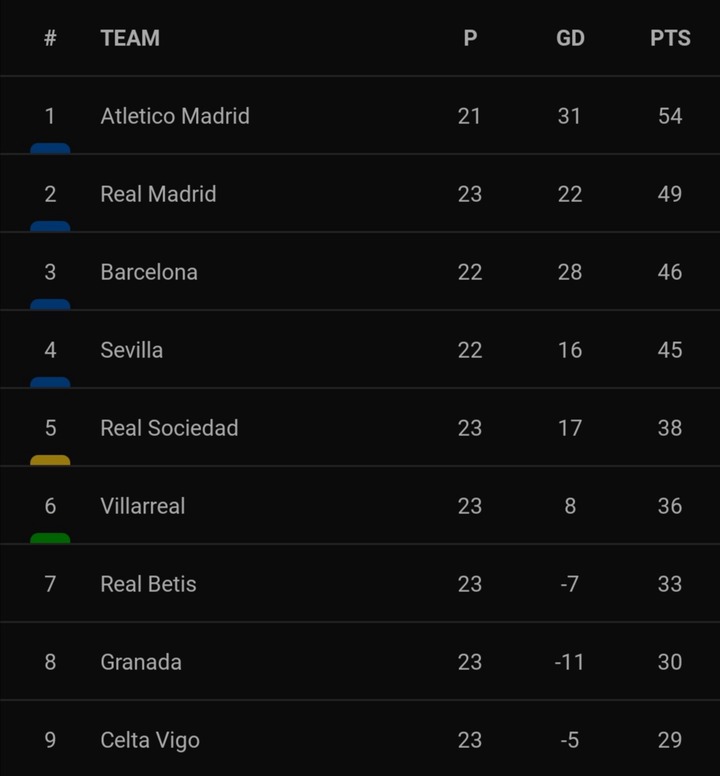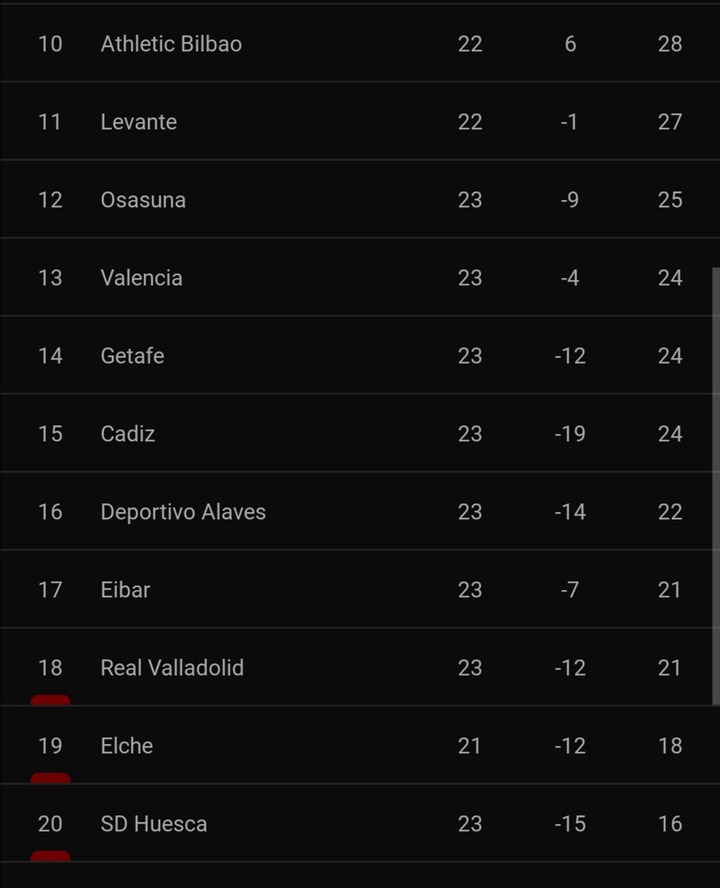 Atletico Madrid sits on top of the table with 64 points and a game in hand.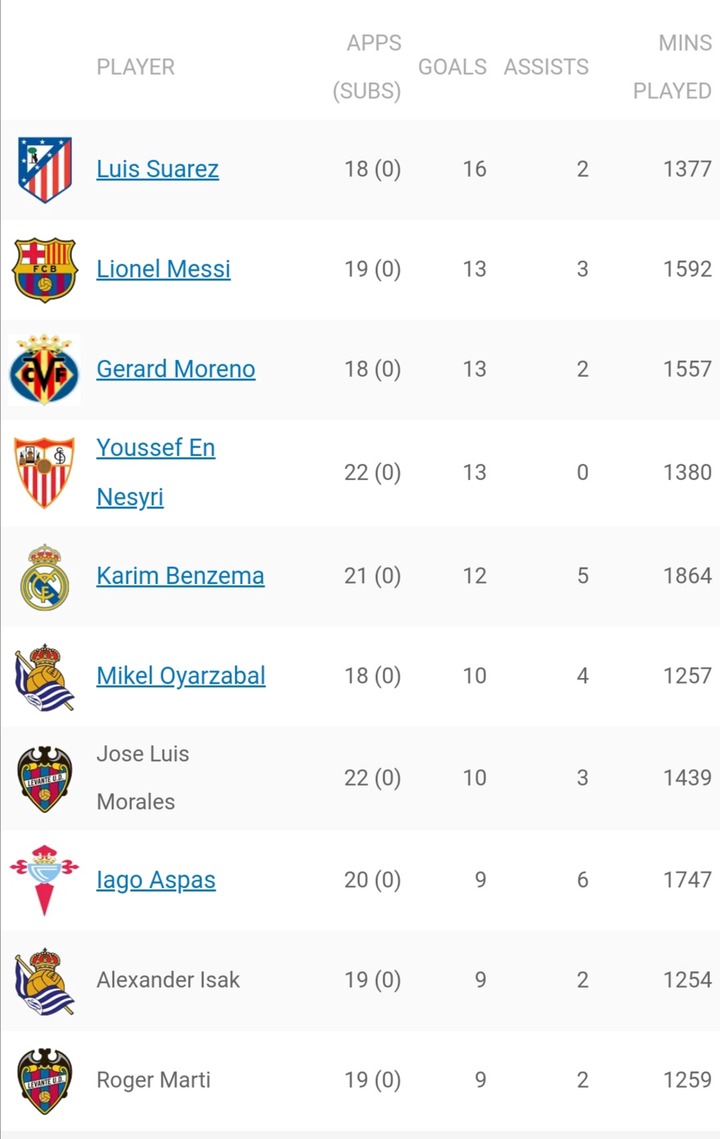 Goal king chart for 2020 /2021.
To put the icing on the cake, he is the top goals scorer of the Laliga so far with fewer matches played as compared to the second on the list Lionel Messi who has been the top scorer for the past 3 years after Suarez himself amerged top scorer in the 2015/2016 season.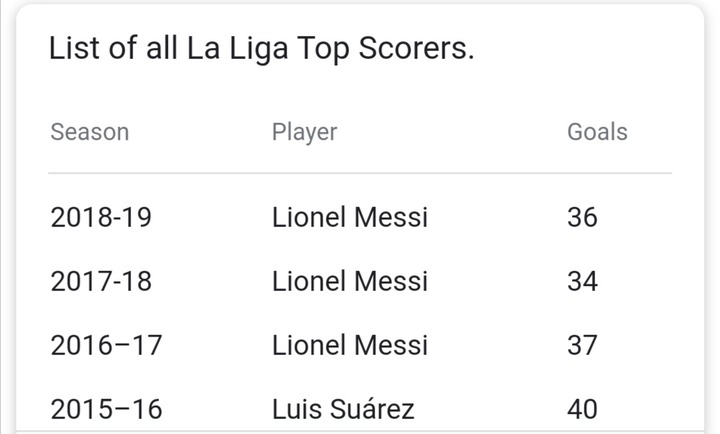 Top Scorers of Laliga since 2015/2016 season.
Until the last match of the season I splayed, we won't have much to do than to observe how the rest of the season will unfold.
Stay tuned for more.
Content created and supplied by: Abrantie22 (via Opera News )