A Ghanaian Researcher Was Onboard GeoSearcher Ship Which Sank With 62 Crew Turned Robinson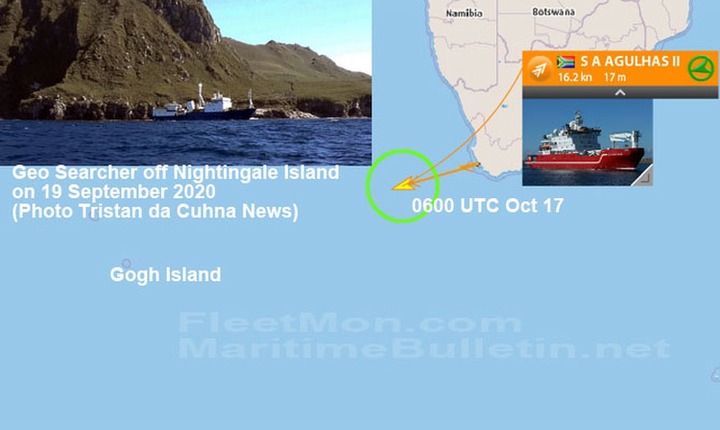 SAMSA (South African Maritime Authority) on Thursday October 15th 2020 confirmed the sinking of a research vessel GEO SEARCHER off the Gough island.
Gough island is uninhabited with six meteo workers being the only people living on the island before the GEO SEARCHER sunk very close to it.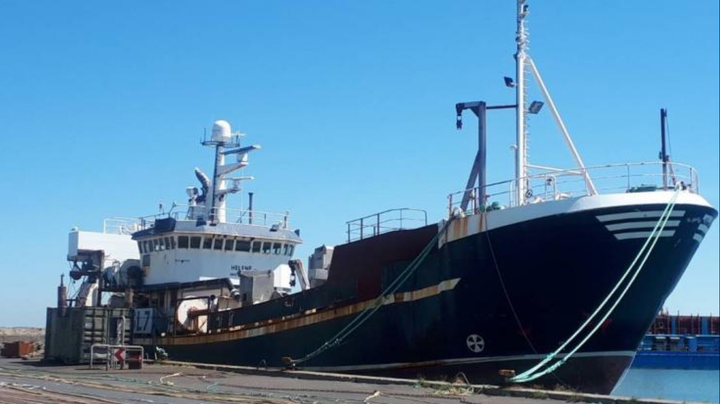 Pictures for illustration purposes only.
The 62 Robbins which also includes a Ghanaian managed to abandon the ship before it finally went right down the sea.
The majority of Robinsons are South Africans, other crew onboard includes Portuguese, British, Indonesian, Namibian and Tristan citizen.
South Africa has dispatched their polar research ship and icebreaker, S A AGULHAS II (IMO 9577135, GT 12000, 2 helicopters) to Gough Island from Cape Town on Oct 16. The rescuers are expected to arrive at Gogh island on October 19 or October 20, 2020 depending on weather conditions.
The crew including the Ghanaian are safe and awaiting evacuation.
Content created and supplied by: kojo-vivify (via Opera News )