Hello Readers,
Welcome to TechNation, your blog for all knowledge on technology. Please like and share this article, also if you haven't subscribed yet, please subscribe to receive articles like this. Thank You.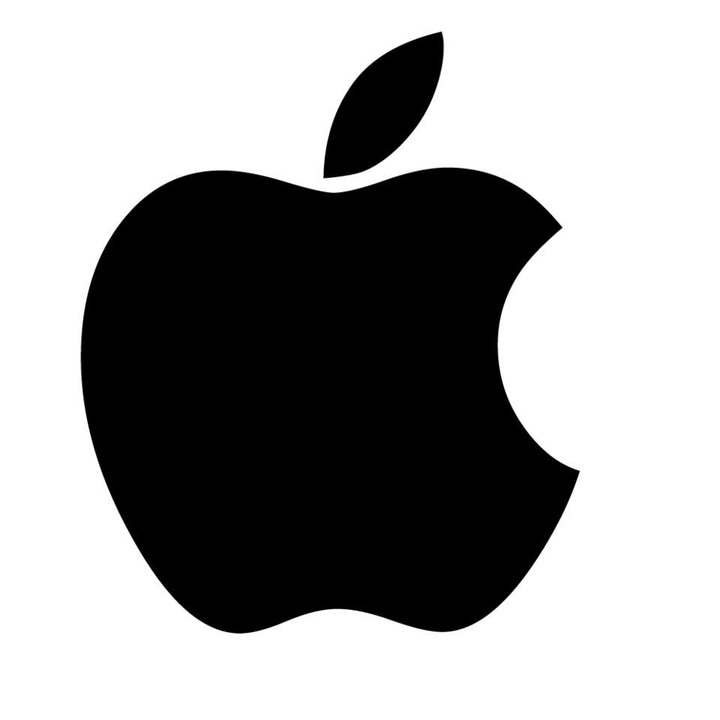 Apple, the smartphone giant has made waves with the news of the release of their mainstream phone for 2020, the iPhone 12, the successor of the iPhone 11 and its counterparts. The 6.1-inch iPhone became available for pre-oder on Friday, October 16 with a launch following on Friday,October 23. The phone comes with four different models; the iPhone 12 Mini, iPhone 12, iPhone 12 Pro, and iPhone 12 Pro Max. Initially the release date was set to somewhere in the last month but due to the COVID-19 outbreak, the release was delayed, and was later released early this month in an online event.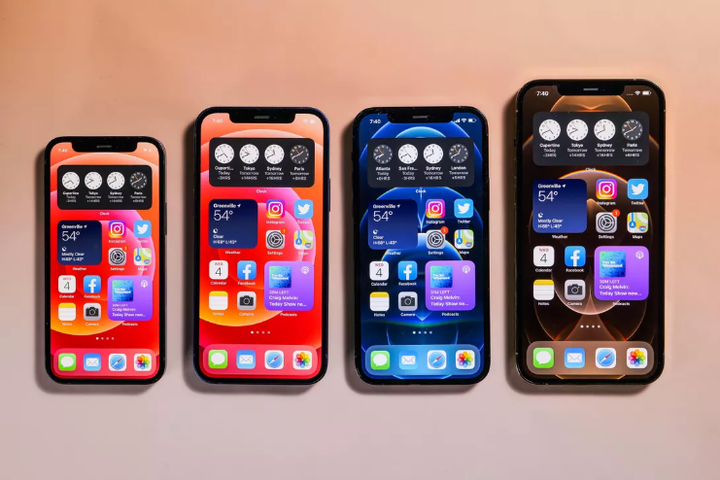 The iPhone 12 is the kind of product Apple only releases once in a while — the kind that looks different, is built on a fundamentally new technology, and will ultimately form the basis of future iPhones for years to come. It's fortunate, then, that the new iPhone that most people will probably buy is also mostly a success. The iPhone 12 has an attractive new design, a straightforward and complete approach to 5G, good cameras and even better performance.
But a jack of all trades is a master of none, and thus, the iPhone 12 isn't perfect, either. A low amount of base storage and the lack of a charger included in box means this iPhone isn't as inexpensive as it may initially seem. Additionally, some of the best features coming out of the Android realm, like super-sharp digital zoom and fast-refresh rate displays, are missing in action here.
The iPhone 12 and 12 Pro are the same size. They both have the same design, the same display, the same insanely fast A14 Bionic chip, the same 5G support, the same selfie, wide and ultra-wide cameras. Heck, they both come in blue. (Technically, the 12 Pro is Pacific blue.) This is a departure from the base and pro models from last year. The $699 iPhone 11 and $999 iPhone 11 Pro were similar but had enough differences to distinguish themselves from each other.
The $829 iPhone 12 (or $799 if you activate it on a carrier when you buy it) is $130 more than the iPhone 11 when it was released. An iPhone 12 with 128GB of storage (the same as the baseline 12 Pro) costs $879 (sans carrier discount) which is only $120 less than the $999 iPhone 12 Pro. It's best to think of the iPhone 12 and 12 Pro as "better" and "best" versions of the same phone.
The new iPhone also have 5G support as stated earlier. Right now, you'll see a lot of reviews showing you Speed Test scores and how fast you can download movies. That said, most iPhone owners tend to keep their phones for years. Even if you don't experience fast 5G speeds now, at least your phone will be able to handle them when they arrive down the line.
Connecting to 5G can affect your phone's battery life. Apple implemented a feature called Smart Data mode, which balances data needs, speed and power. Smart Data looks at a number of factors to determine whether you need to use 5G. If you don't, your iPhone will switch to a 4G connection. Smart Data can even switch between different bands of 5G. You can override Smart Data and select to have 5G connectivity all the time. 
OK then now lets consider the specs of the four iPhone 12 models, first the iPhone 12 mini:
The iPhone 12 Mini;
Price: $699
OS: iOS 14
Display: 5.4 inches OLED Super Retina XDR display (2340 x1080)
CPU: A14
RAM: 4GB
Storage: 64GB, 128GB, 256GB
Rear cameras: 12MP
Front cameras: 12MP
Battery: 2227mAh
Size: 5.18 x 2.53 x 0.29 inches
Protection: Scratch-resistant ceramic glass
Weight: 4.76 ounces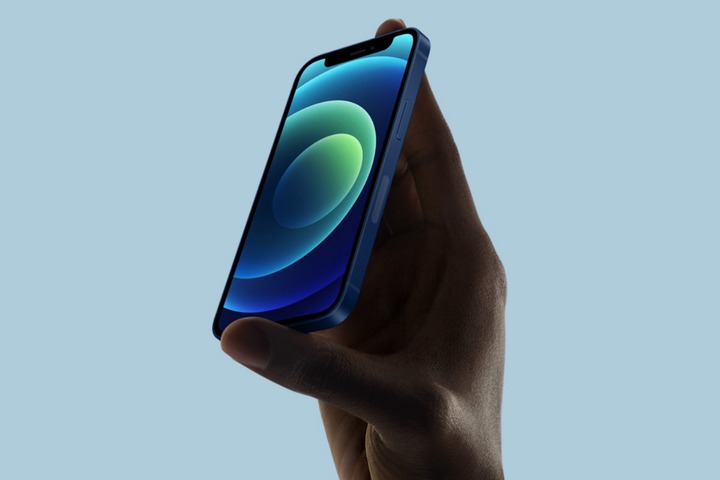 The iPhone 12 mini is arguably the most intriguing new model of the iPhone 12 lineup that Apple just launched. Not only is it the most compact iPhone in years — it's even smaller than the 4.7-inch iPhone SE. The iPhone 12 mini also gives you all of the same features of the regular iPhone 12.
Yes, that means the iPhone 12 mini features a 5.4-inch OLED display, Apple's new A14 Bionic chip set, 5G connectivity and a dual-lens rear camera armed with Cupertino's latest computational photography know-how. All the perks, and no sacrifices, all for $699, which is $100 less than the 6.1-inch iPhone 12. he iPhone 12 mini has a release date of November 13, and starts at $699 from carriers; the unlocked model will cost $729. At this price, you're getting 64GB of base storage. Pre-orders begin November 6, and as with every iPhone, the mini will be sold at all major carriers.
Now onward to the iPhone 12:
The iPhone 12:
Price: $799
OS: iOS 14
Display: 6.1-inch OLED Super Retina XDR display (2532x1170)
CPU: A14 Bionic
RAM: 4GB
Storage: 64GB, 128GB, 256GB
Rear camera: 12MP
Front camera: 12MP
Battery: 2815mAh(10.78Wh)
Size: 5.78 x 2.81 x 0.29 in
Protection: Scratch-resistant ceramic glass
Weight: 5.78 oz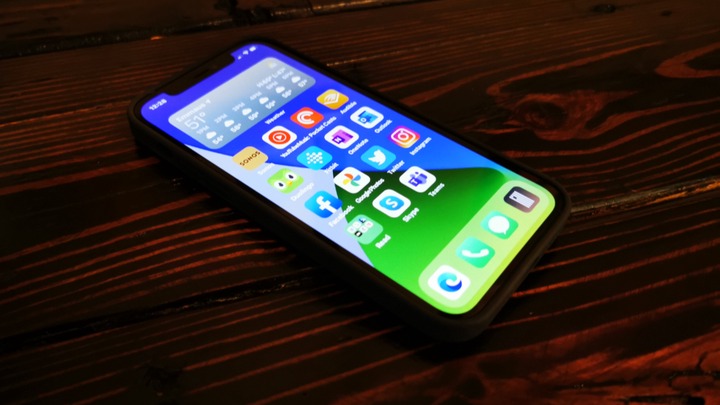 Reviews of the iPhone 12 have been positive, with reviewers praising the refreshed design that's similar to the iPad Pro and the display, which is OLED and a major improvement over the LCD display in the iPhone 11.Most reviewers found the camera improvements to be incremental compared to the iPhone 11, with Engadget claiming that photos don't really look much different from photos taken with the 11 Pro.The Ultra Wide camera was also described as sharper and crisper with perspective correction to sort out any line distortion, plus there are improvements to Portrait Mode for things like sussing out fine detail.
Reviewers liked the MagSafe integration, which most found to be faster and less frustrating than dealing with a Qi-based charger, and the connection is strong enough that you can use the iPhone while it's charging.
Next is
The iPhone 12 Pro:
Price: $1000
OS: iOS 14
Display: 6.1-inch OLED Super Retina XDR display (2778x1284)
CPU: A14 Bionic
RAM: 6GB
Storage: 128GB, 256GB, 512GB
Rear camera: 12MP+12MP+12MP
Front camera: 12MP
Battery: 2815mAh(10.78Wh)
Size: 5.78 x 2.81 x 0.29 in
Protection: Scratch-resistant ceramic glass
Weight: 6.67 oz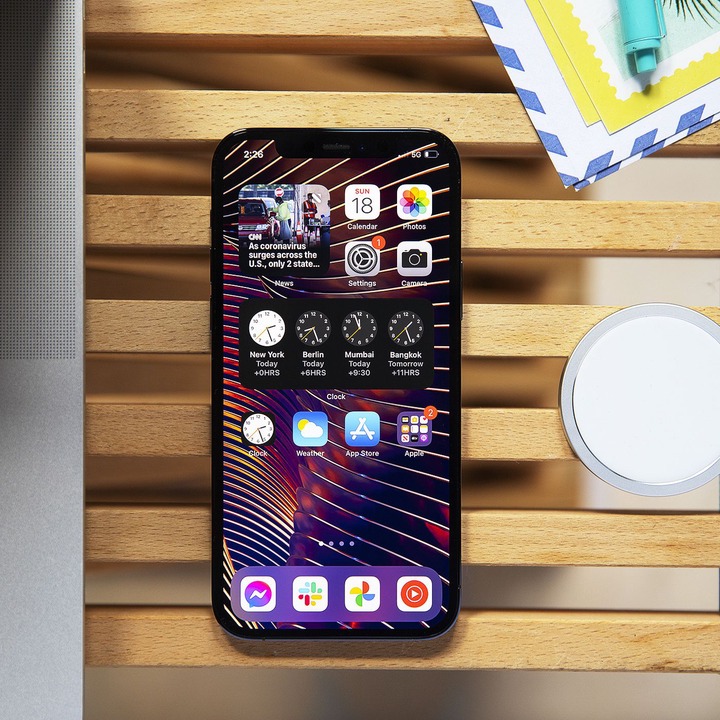 The iPhone 12 Pro features a 6.1-inch display (a bit bigger than the 5.8" on the iPhone 11 Pro) and starts at a price of $1,000, and arrives in Apple's three signature colors: silver, graphite, and gold, as well as a fourth, brand new color option, a blue model. Storage for the base model is 128GB, and you can also buy a 256GB and a 512GB versions. The iPhone 12 Pro also has a Li-Dar scanner for for modeling and object detection. Which gives it an edge over the other modules of the iPhone 12.
Now the last model,
The iPhone 12 Pro Max:
Base Price: $1099
OS: iOS 14
Display: 6.7-inch OLED Super Retina XDR display (2532x1170)
CPU: A14 Bionic
Storage: 128GB, 256GB, 512GB
Rear camera: 12MP+12MP+12MP
Front camera: 12MP
Battery: 3687mAh
Protection: Scratch-resistant ceramic glass
Size: 5.78 x 2.81 x 0.29 in
Weight: 3.14 oz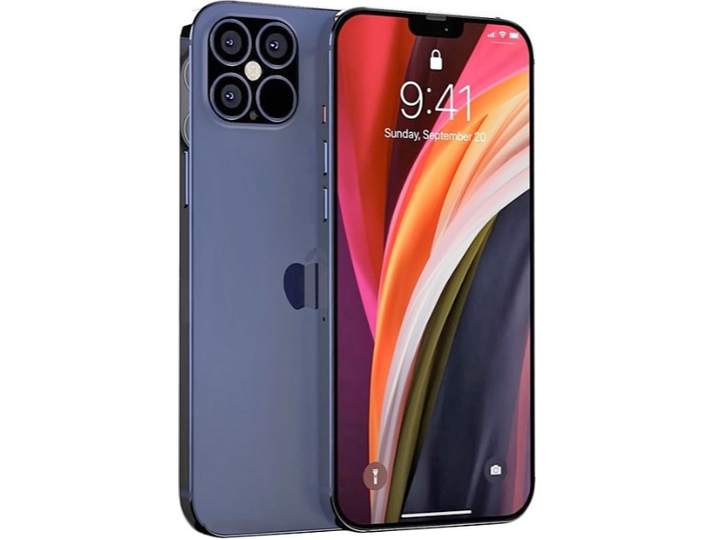 The Pro Max's 6.7-inch display is the largest screen ever on an iPhone. It has the biggest camera sensor of any iPhone, including the three other iPhone 12 models Apple announced this year. It has 5G, and it's got a bigger battery. It is without question the most iPhone you can get.
And while it's expensive, it's not that much more expensive than the smaller iPhone 12 Pro: it's just $100 more at every storage level, starting at $1,099 with 128GB of storage and going up to $1,399 for 512GB of storage. For that money, you get a larger display, a bigger battery, and a very different camera system. I'll just cut to the chase and say it's absolutely worth it over the standard 12 Pro if you can deal with the size — but it's a lot of size. And the camera is worth exploring in depth, because there's a lot going on.
To sum it all up, it seems this time around the all new flagship technology on an iPhone is the 5G ability. It seems like Apple has run out of innovation ideas for this new models, but maybe ther is a hidden feature, an easter egg. For that we would have to wait to find out.
This brings us to the end of this article. Thank you for reading, please leave a like,subscribe, share this article, and if there is something I left out, please leave it in the comments.
THANK YOU GOODBYE AND STAY SAFE
Content created and supplied by: TechNation (via Opera News )