National Service Re-Posting "Wahala": What's The Cause?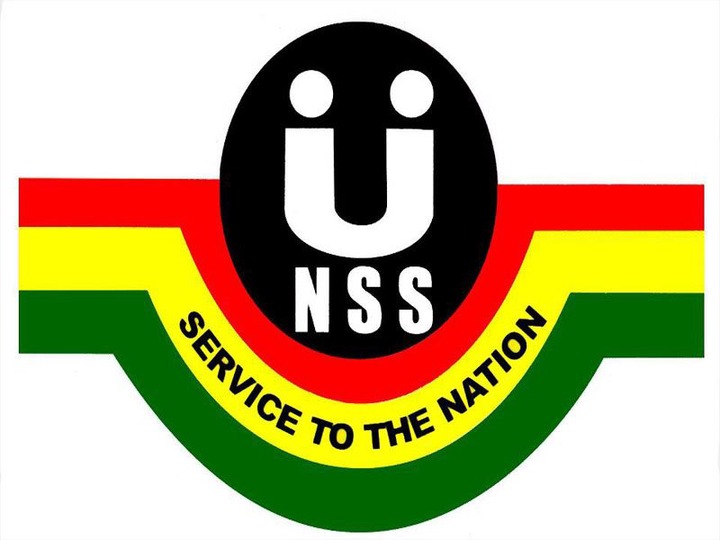 It's been weeks since the National Service Secretariat (NSS) has released the first batch of posting of graduates of tertiary institutions across the country. As has been the practice, these Service Personnel are supposed to print their appointment letters and posting forms from the NSS portal and send to their respective User Agencies (Posting Place) for acceptance and endorsement. This is the first and most important stage as it determines whether you get to do the Service there or not.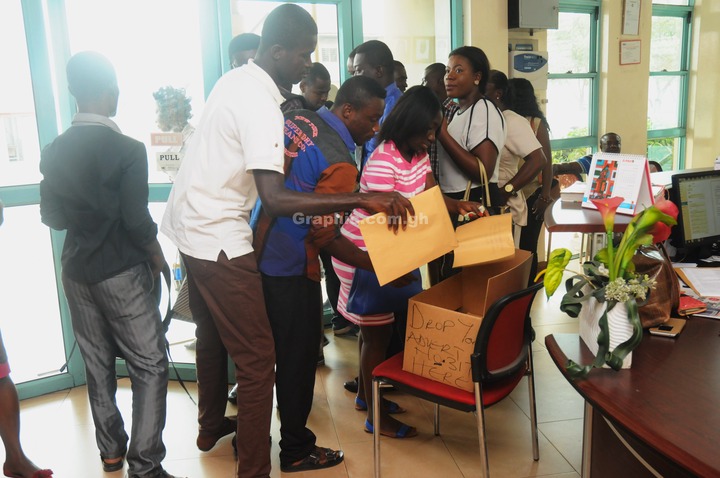 Unfortunately, quite a significant number of those posted (especially the Non-Subvented Category—those posted to public and private institutions that are autonomous) got rejected by their User Agencies. This means they needed to go back to the Secretariat for a Re-Posting and this is where it gets sketchy. This is because at the time, some people were yet to be posted hence they must be sorted out first before that of the "bounced" group. One would then ask why User Agencies reject such numbers of graduates that simply want to serve (work) in such institutions?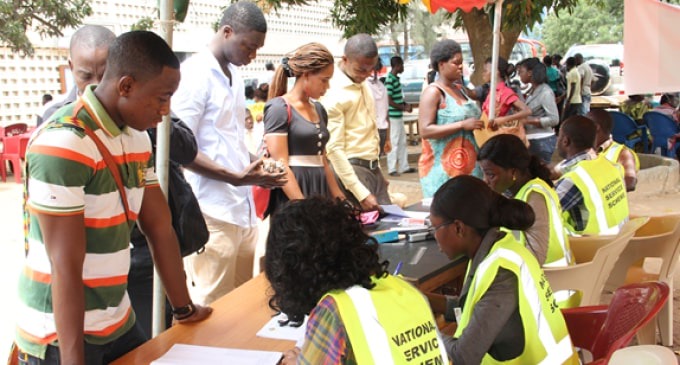 Well, for the Subvented category, the institutions to which such personnel are posted see such people as just cheap or free labour hence most would be accepted. This is because the institutions aren't responsible for the paying of the allowances due these people. Also, there's always the need for human resources in any Government institution hence the non-hesitation to accept them. The only issue here however is the working space for these people. If it is an office work, there must be a workstation prepared for the Personnel for his or her work.
This means institutions with limited workspaces and equipments will not be able to absorb everybody that is posted there. So this is basically the reason why some institutions classified under the Subvented category will reject some of the Personnel posted to their institution.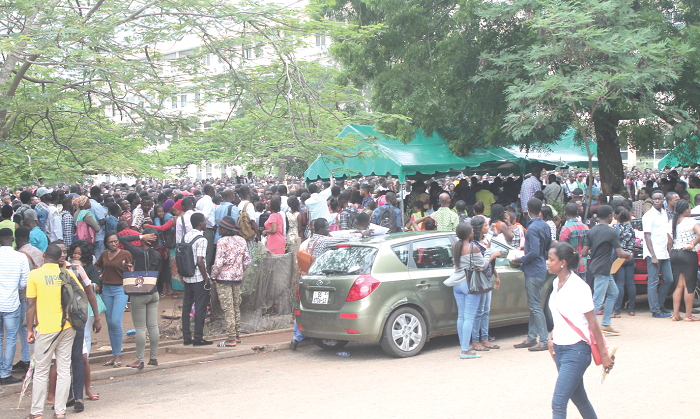 For the Non-Subvented category, the difference between the two is that the institutions under this categories are autonomous. This means they generate their own revenues to run the institution and also pay themselves. By extension, if a National Service Personnel is posted to such places, the institution is expected to pay their allowances as well as pay 20 per cent of such an amount to the Government.
With this responsibility, such institutions would require the best of the best from the lot since they're would expect such a Personnel to be productive enough so as to earn whatever he or she is being paid. How do they know which of the Personnel are good? Simple, they conduct aptitude tests as well as any other relevant tests to enable them make an informed choice. They also require the Service Personnel to do a full medical checkup to ascertain their healthiness to work and also know how to handle them should something health-related happen to them on the job.
Apart from the aptitude test as well as other relevant tests, some of the institutions also rely on scouting for their own preferred Service Personnel. They do this by inviting applications from final year students that fall under the qualifications wanted. These people are then given assurance letters to be submitted to the NSS after the registration to enable them to be posted to the said institution. Some also succumb to influences by some people as a result of their connections with the institution or employees of the institution to accept some of the Service Personnel (regardless of whether or not they have been posted there—Protocol recruitment).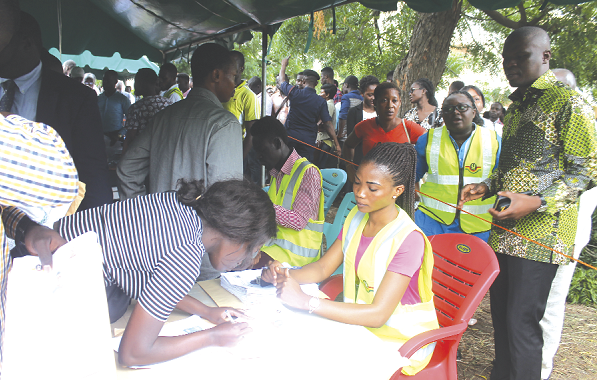 This protocol National Service recruitment is basically the main reason why most people who are genuinely posted to such places end up being rejected due to insufficient working space.
Example of such autonomous institutions are the Ghana Revenue Authority (GRA), Ghana Ports and Harbours Authority (GHAPOHA/GPHA), Ghana Water Company, Drivers and Vehicle Licensing Authority (DVLA), SSNIT, Standards Board, etc. These institutions are well known for bouncing/rejecting Service Personnel that have been posted to them. There's no denying the fact that most people that are still awaiting their postings right now even though their other colleagues have started their Service, are those rejected by these autonomous institutions.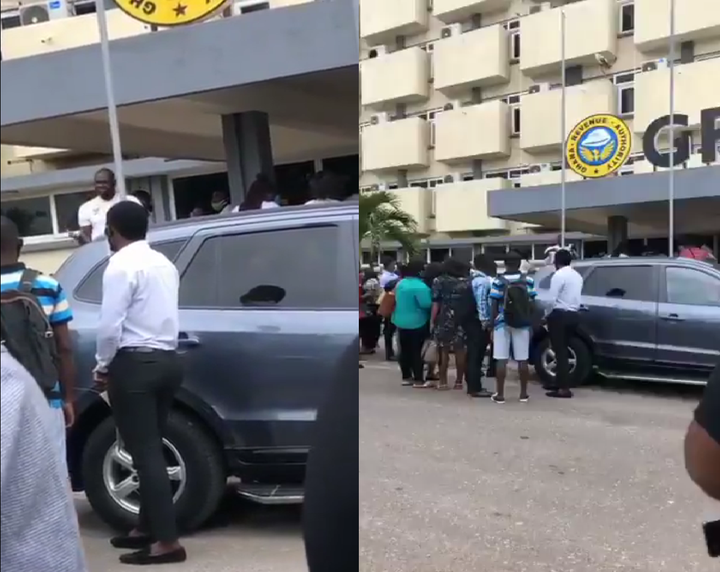 Also, another factor that has made things worse in recent times is the about 100,000 NABCO beneficiaries that have been "forcefully" posted into every available spot in the institutions all over the country. Assuming there are two NABCO Personnel in each available institution, it means two less spot for a National Service Personnel to occupy.
One would then be tempted to suggest that schools are there and needs teachers. Well, as we're all aware, trained teachers from all Colleges are also being posted to the schools as Service Personnel. This means the spot for graduates from the Universities who would have been posted to the schools to serve, wouldn't get enough slot hence adding to the posting brouhaha.
Till this day, there are still significant Service Personnel that are yet to be posted (NB: some were even posted twice and rejected twice) and those who have been accepted are yet to be called up to begin serving. These people are very frustrated at the moment as their lives are on hold. Young graduates of this nation deserves better.....honestly.
In a country where young graduates used to struggle for workplaces for internships and now National Service, is there a hope for employment after Service? Are we doing well as a country in terms of industrialisation and job creation?
Please Like, Follow and Share......
Content created and supplied by: gseneadza (via Opera News )