ACCORDING TO CNN, 12 OF THE BEST THINGS TO SEE AND DO WHEN YOU VISIT GHANA 🇬🇭 
Slotted into the underbelly of Africa's northwestern huddle, Ghana is a country that's steadily reinventing itself.
Known for its colorful culture, wildlife and natural beauty, the West African nation had one of Sub-Saharan Africa's fastest-growing economies in the past few years, thanks to cocoa and a relatively recent discovery of oil.
Known for its colorful culture, wildlife and natural beauty, the West African nation had one of Sub-Saharan Africa's fastest-growing economies in the past few years, thanks to cocoa and a relatively recent discovery of oil.
The country has long been a mecca for volunteers, and there are many hip and affordable accommodation options available, as well as more high-end hideaways.
From surfing at deserted beaches, to hanging out with wild elephants, here are some of the top things to do while visiting Ghana:
1. Visit Cape Coast Castle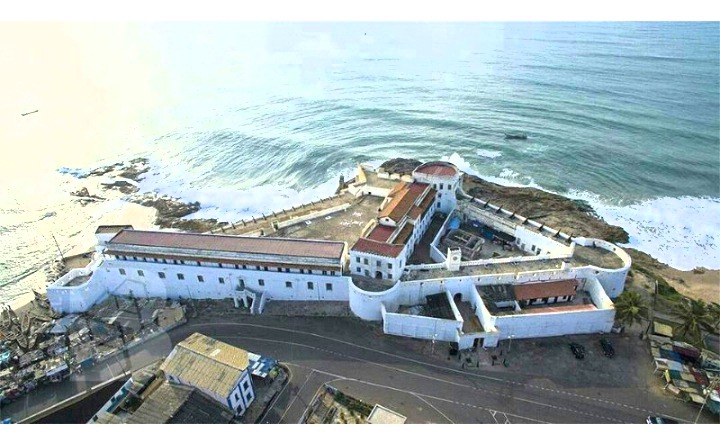 Cape Coast Castle (Swedish: Carolusborg) is one of about forty "slave castles", or large commercial forts, built on the Gold Coast of West Africa (now Ghana) by European traders. It was originally a Portuguese "feitoria" or trading post, established in 1555, which they named Cabo Corso. However, in 1653 the Swedish Africa Company constructed a timber fort there. It originally was a centre for the trade in timber and gold. It was later used in the trans-Atlantic slave trade.
2. Try local, naturally grown foods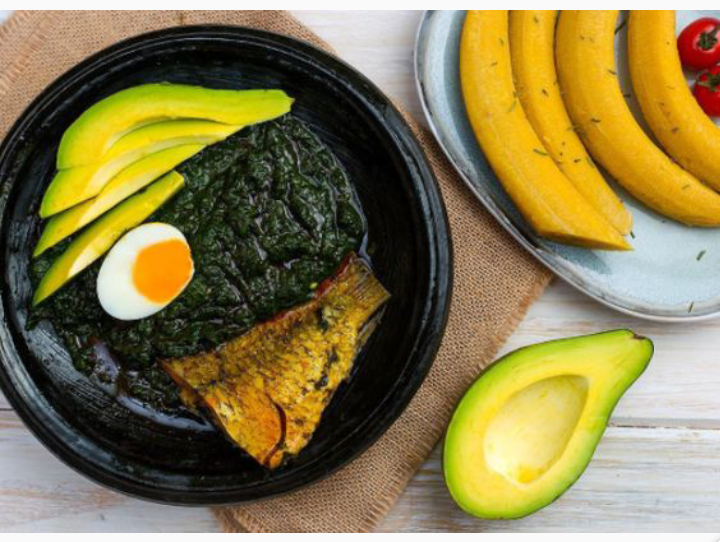 Ghana is a fertile country that grows many crops. It has mouthwatering dishes that is absolutely spectacular. The main crops are maize (corn), yam, plantains, and cassava, which are all starches/grains. In smaller proportions and in different regions, bananas, mangos, pineapples, and avocados are grown.
3. Check out the coastline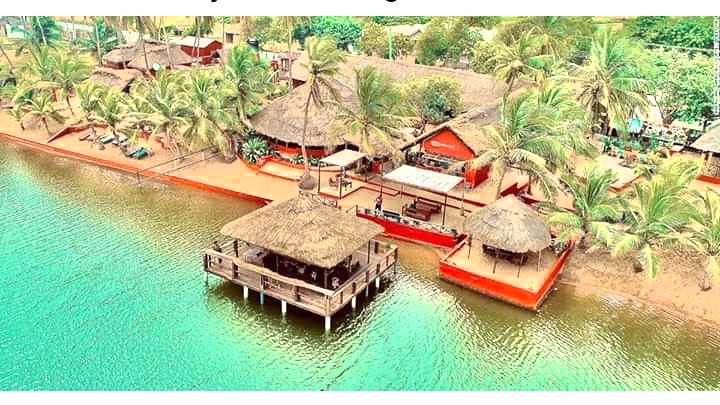 Ghana's coastline stretches 560 kilometres (350 miles) from Aflao in the Volta Region all the way to Cape Three Points in the Western Region. Along this coastline, many beautiful beaches with different sand and rock features hug the Atlantic Ocean. Here are some favourites, where you can bask in the shade of palm trees after a warm swim in the sea.
4. Surf at Cape Three Points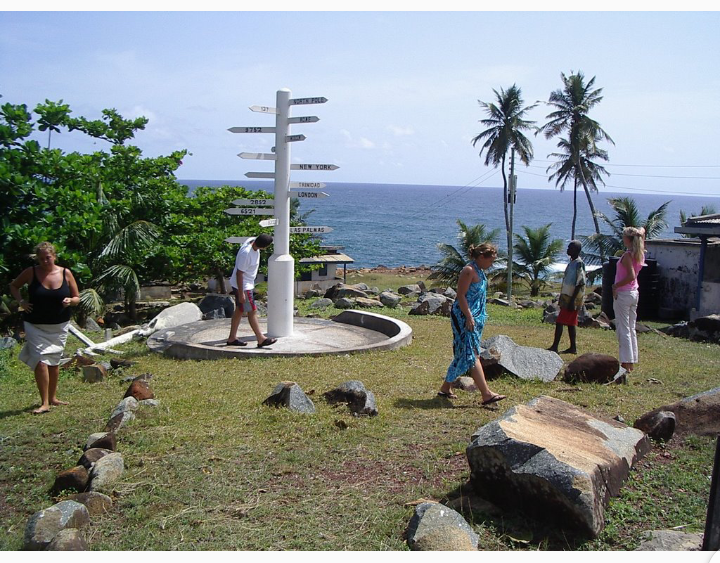 Forming the southernmost tip of Ghana, Cape Three Points is located between the coastal village of Dixcove and town of Princes Town, Ghana. Cape Three Points is known as the "land nearest nowhere" because it is the land nearest a location in the sea which is at 0 latitude, 0 longitude and 0 altitude (the distance is about 570 km). It marks the western end of the Gulf of Guinea.
5. Discover local artisans and crafts people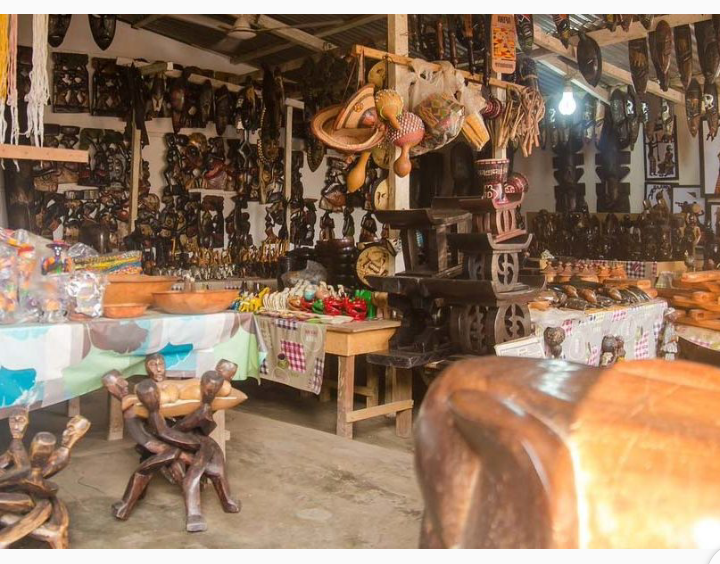 One of Ghana's national cloths, Kente was once reserved for kings and queens, but it's now far more widespread.
Traditionally associated with the Ashanti people, the interwoven material with abstract designs is often mass-produced, but folk weavers can be found all around the country
6. Stay at a non-profit lodge or hostel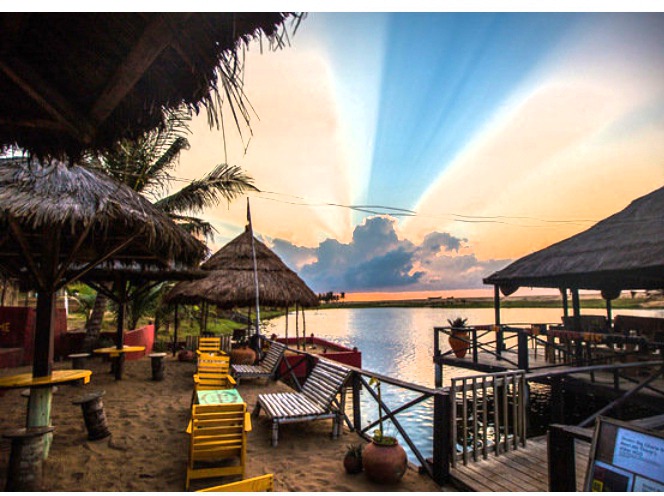 Ghana boasts various nonprofit accommodation options.
The most well-known is lodge Meet Me There, located up in the mountainous Volta Region between the villages of Dzita and Dzita-Abledomi, a two-hour drive from Accra.
This relaxed property features a lovely tropical garden as well as stilted eating area that juts into a beautiful lagoon.
Guests can swim across the lagoon, or paddle in the lodge's pirogue, to reach a seemingly never-ending wild beach.
7. Hang out in Accra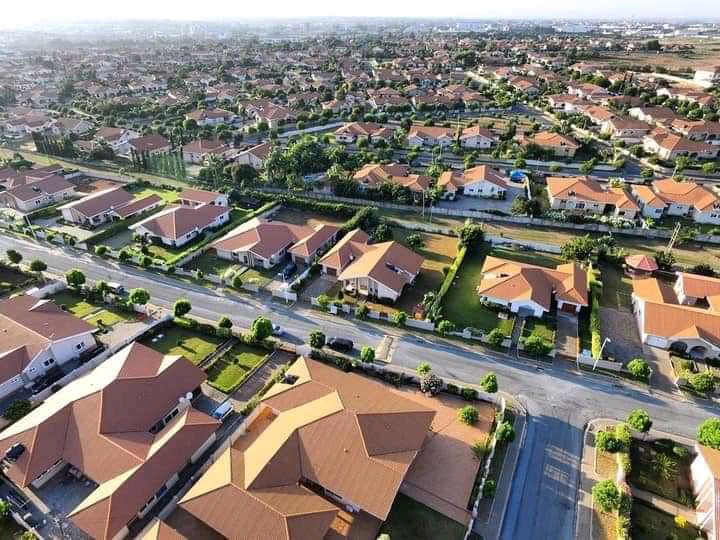 Accra is the capital of Ghana, on the Atlantic coast of West Africa. Kwame Nkrumah Memorial Park honors Ghana's first president, who helped lead the country to independence. The park contains Nkrumah's mausoleum and a museum charting his life. Makola Market is the city's vast, colorful bazaar. Popular seafront spots Labadi Beach and Kokrobite Beach offer golden sand and high-energy nightlife.
8. Marvel at wild elephants in Mole National Park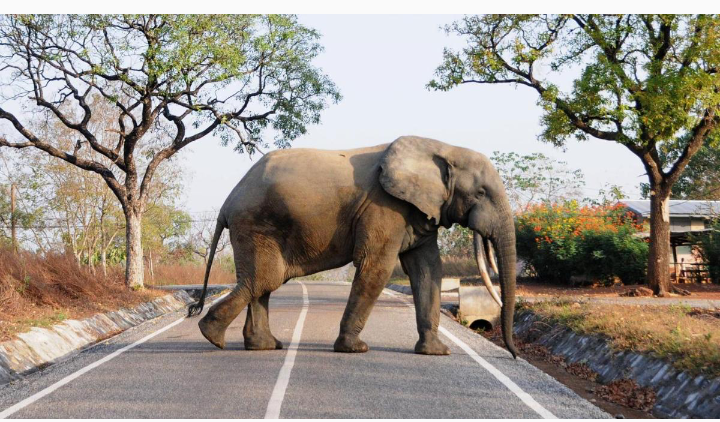 Ghana's largest wildlife refuge, Mole National Park is home to around 93 species of mammals, including African elephants, Nolan warthogs and spotted hyenas.
One of the park's biggest selling points is how close it allows visitors to get to the wild elephants while on foot.
It also boasts a beautiful on site property, Zaina, West Africa's first luxury safari lodge.
9. Go shopping in Bolgatanga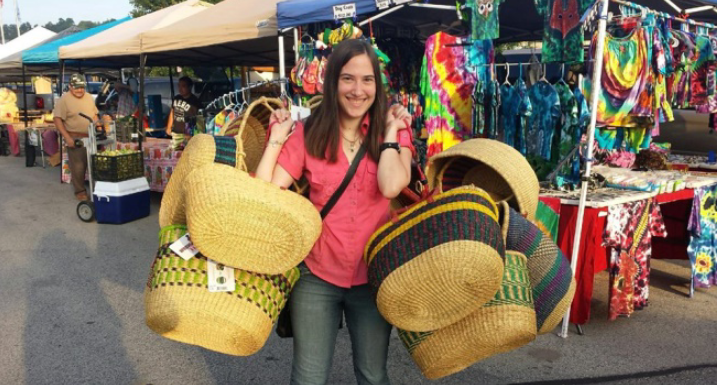 Known as the crafts center of Upper East Region, Bolgatanga is home to a very large central market.
Here visitors can watch cotton fugu smocks being handmade and browse stalls selling everything from turtle shells, to dried snakes and porcupine quills.
10. Sleep on rooftops at the Green House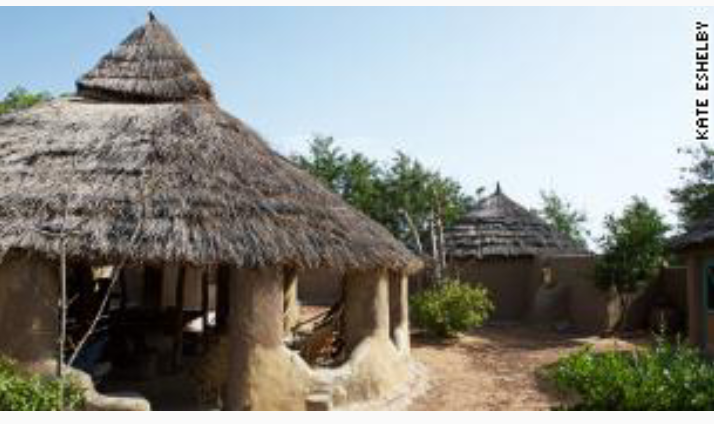 Positioned 30 minutes drive from Bolgatanga, this wonderful eco guest house in Karimenga is owned by visionary local Ibrahim, who's passionate about mud architecture and promoting organic farming.
Green House has just five rooms, all traditionally built from mud and clay, and has no electricity.
Its flat roofs, synonymous with local architecture, can be reached by climbing earthen stairs, so boarders can sleep there when it becomes too hot.
11. Visit Larabanga Mosque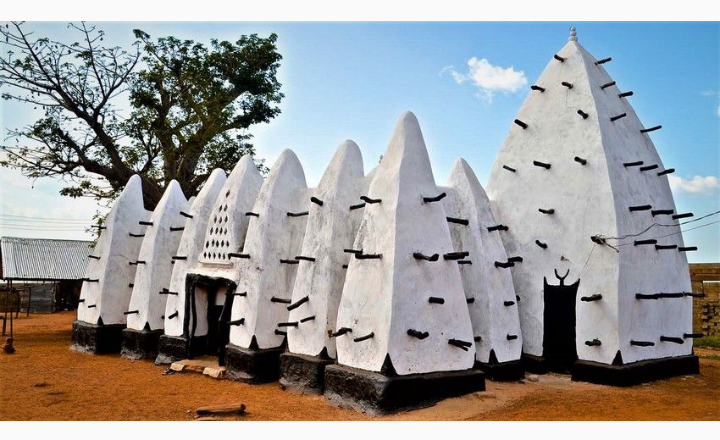 At around 600 years old, Larabanga is Ghana's oldest mosque as well as one of the oldest in West Africa.
Situated close to Mole Park in the north, the foundations of this striking black and white adobe building are believed to have been divinely built.
Built with mud and reeds, it's similar to other ancient Sudanese-style buildings seen throughout West Africa, such as the Great Mosque in Djenné, Mali.
12. Greet the chief in Tongo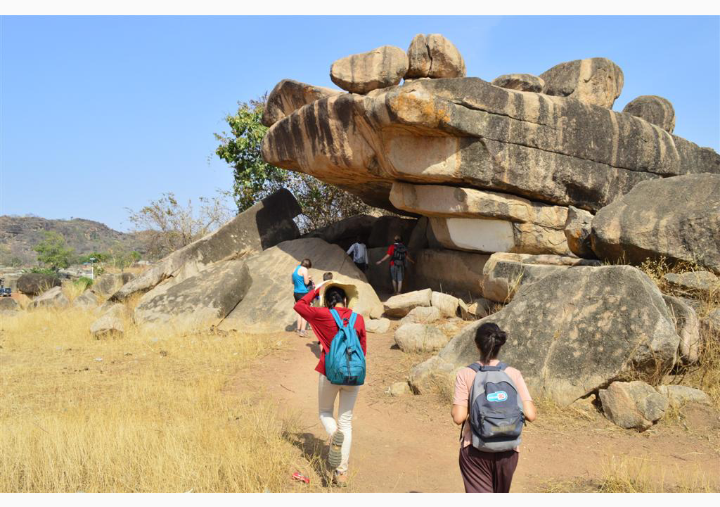 The village of Tongo in the Tengzug Hills is famous for it traditional shrines as well as Whispering Rocks, where boulders are balanced precariously on top of each other and the wind makes whistling sounds through cracks at the top.
However, one of the most fascinating sights here is the chief's palace, a large mud compound that houses around 300 members of his family, including his more than 20 wives.
In fact, in the north, it's polite to greet the chief of any village once you arrive and explain your plans before you start exploring. But travelers must ensure they never stand or sit taller than a chief.
Content created and supplied by: YoungDapper (via Opera News )