Ghana: COVID-19 restrictions remain in place nationwide as of Dec. 17 /update 14
Ghana maintains COVID-19-related restrictions as of Dec. 17. International air travel ongoing; land and sea borders remain closed.
Event
As of Dec. 17, authorities in Ghana have maintained some restrictions put in place to curb the spread of coronavirus disease (COVID-19). These restrictions remain in place indefinitely.
International TravelLand and sea borders remain closed until further notice. The transport of essential goods and freight has continued, though delays are likely due to enhanced screening measures. However, Kotoka International Airport (ACC) has reopened for international passenger travel. Travelers arriving in Ghana must complete an online health declaration form prior to departure. A similar form will also be completed during the flight. Passengers must present a negative polymerase chain reaction (PCR) COVID-19 test result taken no more than 72 hours prior to departure. Passengers aged five and above will be screened and tested at their expense at the port of entry. Domestic flights are ongoing.
Domestic MeasuresAuthorities have reopened sectors of the country's economy in a phased approach. Domestic overground transport has resumed with hygiene protocols for operators and vehicles. Tourist facilities, attractions, and local open-air drinking spots have been permitted to reopen. Beaches, bars, cinemas, and nightclubs remain closed until further notice. Other measures have been eased, including restrictions on the number of worshipers at religious venues. Social restrictions, including a ban on mass gatherings, remain in place but were relaxed at an earlier date. Officials have placed a limit of up to 100 people on private events such as funerals. Some academic activities resumed across the country from June 15. The use of facemasks is compulsory, and residents must adhere to at least one meter of social distancing in all public spaces nationwide. Violators face large fines or custodial sentences.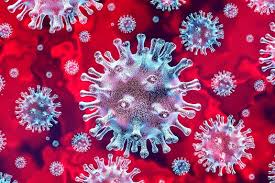 Context
COVID-19 is a viral respiratory disease caused by infection with the SARS-CoV-2 virus (previously known as 2019-nCoV). Symptoms occur 1-14 days following exposure (average of 3-7 days). These symptoms include fever, fatigue, cough, difficulty breathing, sometimes worsening to pneumonia and kidney failure - especially in those with underlying medical conditions. On March 11, the WHO declared the ongoing COVID-19 outbreak a pandemic.
Advice
Follow all official instructions. Reconfirm all travel arrangements. Maintain contact with your diplomatic representation. Ensure contingency plans account for further disruptive measures or extensions of current restrictions. Reconsider and reconfirm nonemergency health appointments. Plan for queues and delays at available shopping centers. Plan for possible ground shipping and travel delays; seek alternative routes and shipping methods for time-sensitive cargo.
Emphasize basic health precautions, especially frequent handwashing with soap and water, or an alcohol-based hand sanitizer if soap and water are unavailable. Practice good coughing/sneezing etiquette (i.e., covering coughs and sneezes with a disposable tissue, maintaining distance from others, and washing hands). There is no evidence that the influenza vaccine, antibiotics, or antiviral medications will prevent this disease, highlighting the importance of diligent basic health precautions.
Resources: WHO, MOH
World Health Organization (WHO)
World Health Organization (WHO)
Content created and supplied by: Phemoz (via Opera News )