Went back to #Azizadzi again to have a personal connection with the place and I stumbled on this fascinating story of how this whole place We now see as an "Estuary" or a strip of land between the Sea and the Lagoon was actually a beautiful city Centre of the "Kedzi township".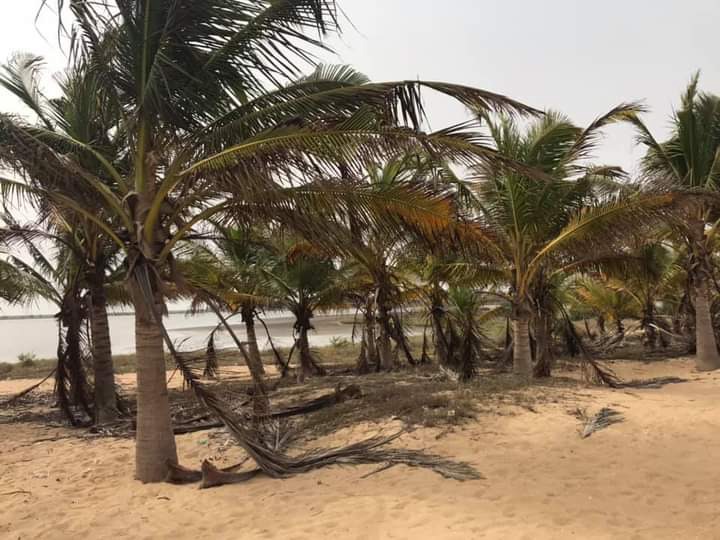 This is the story of how the sea erosion destroyed a lot of houses over 700metres in distance, until it met the Lagoon before it retreated a few meters creating the sand bar we now call Azizadzi. 
And you can see the remnants of the broken old road which used to pass through the middle of the town from Keta to Aflao as proof to this story. You could see the broken edges of the tarred colonial road facing directly into the direction of the sea for you to know that it once led a path where the sea now sits.
#Kedzi to #Keta used to be the preferred destination for the colonial powers and traders from all walks of life who came over to buy fish, salt and other products which were exclusive to the people of Keta and Kedzi as well because of their position near the Ocean to trade with the Europeans and the Lagoon to trade with the villages from the hinterlands.
Kedzi was a vibrant and beautiful city with high rising colonial buildings and a popular fish market until somewhere 1960 when the sea begun to attack with force. The place we now call Azizadzi was part of the Kedzi township which was then a vibrant city.
For extra clarification, #Aziza" means "estuary" and "dzi" means "on top" so it is important to note that before the sea destroyed the Kedzi township, there was nothing like the "AZIZADZI" township. It was the "Kedzi" township by the sea and the "Havedzi" township at the other side of the road closer to the Lagoon. 
It is also important to note that most of the inhabitants staying in houses where the sea destroyed in Kedzi moved over to Havedzi and other towns to settle.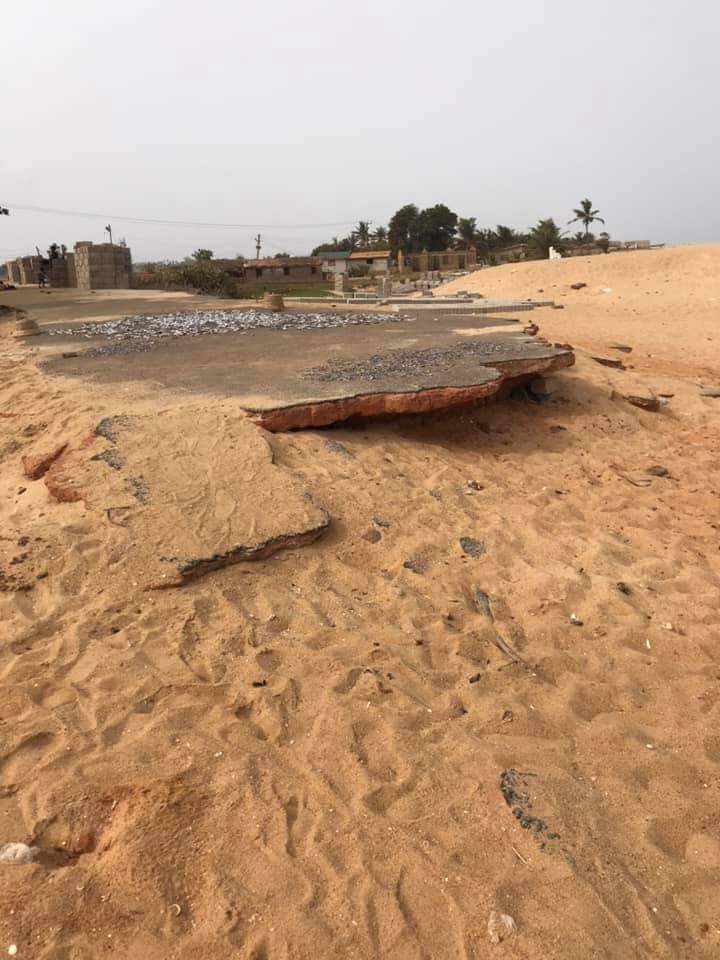 And the Lagoon is still where it used to be but then the sea has moved over 700 meters forward towards the lagoon and destroyed all the nice ancient city houses in its way, leaving just a wide strip of land in the middle about 150 meters wide.
And this strip of land is what has come to be referred to as "AZIZADZI" because it is on top of the Estuary. 
But before the erosion came in the 1960s, there lived a beautiful city here called "Kedzi", which unfortunately has seen all its beauty eaten up by the sea.
I pray I get to find some nice pictures of colonial Keta and Kedzi someday soon somewhere. The stories I keep hearing about the magnificence of the Old Keta as a city always gets me captivated.
#VoltaIsBeautiful
#ComeVisitVolta
Content created and supplied by: SamuelAhiagah (via Opera News )